Fine Writing International's Fenestro
My first pen from Taiwanese pen maker Fine Writing International (FWI) was the 3rd generation Bronze Age, back in 2018. There was no overseas distribution at the time, but a Reddit post by Leo convinced me to figure out a way to order the pen.
Since then, I've also gotten the Wagner-exclusive 4th generation, the 5th generation, the 6th generation one, and even an urushi-coated brass pen. One might say I'm a fan.
A few weeks ago, FWI posted a teaser for the next model. Details were sparse, but it was clear that this new model was a departure from earlier designs, starting with the material.
This new model is called the Fenestro and is finally available. It's a long, acrylic pen with a diminutive clip. As with other FWI pens, the Fenestro is an eyedropper-friendly pen and comes with an O-ring to prevent leaks, but also takes cartridges and converters. Curiously, it has an ink window.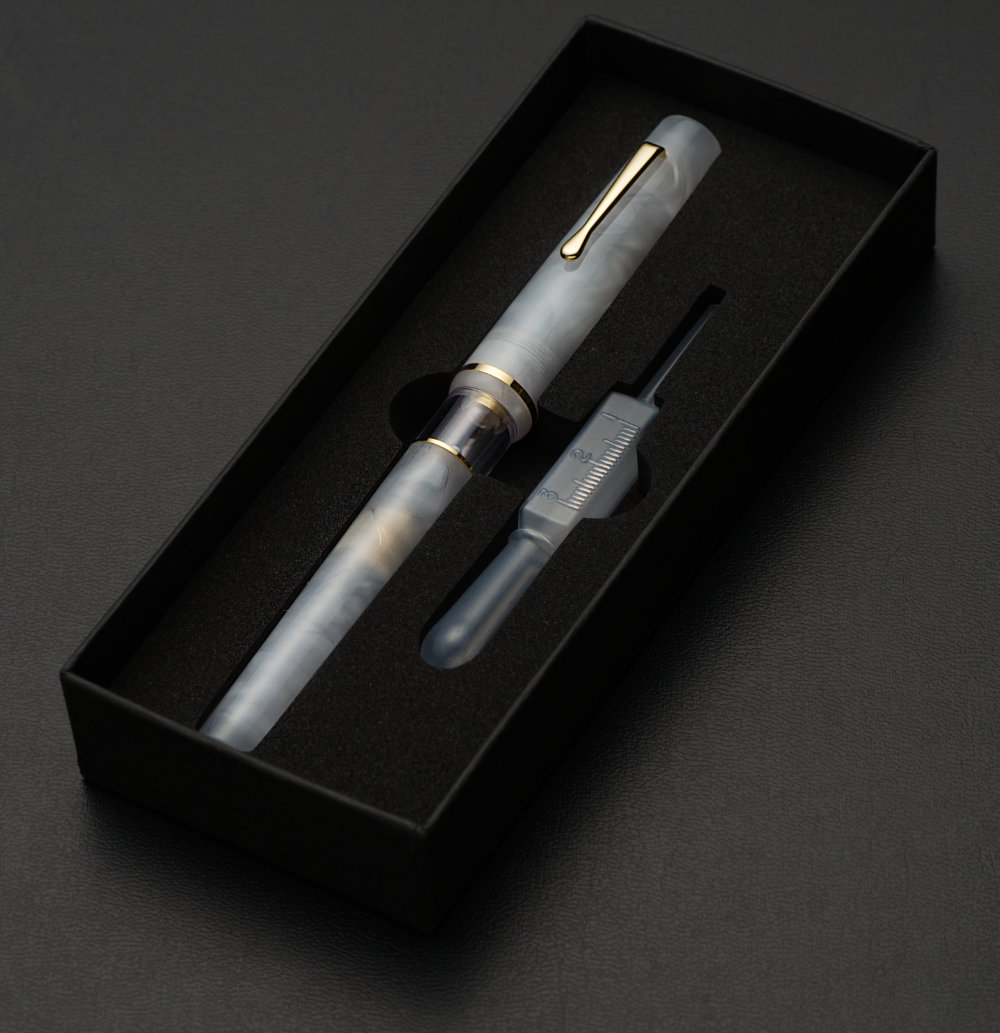 According to FWI, this is an evolution of earlier models, based on customer feedback. The brass pens have a large, acrylic barrel primarily to reduce overall weight but are still rather heavy. The acrylic Planet pens are lighter but have a similar overall design with a long, clear barrel that looks great when eyedropper-filled.
However, FWI says that many customers prefer the convenience and safety of converters. The problem is that a converter, with its metal trims, doesn't look quite as pleasing as a barrel full of ink.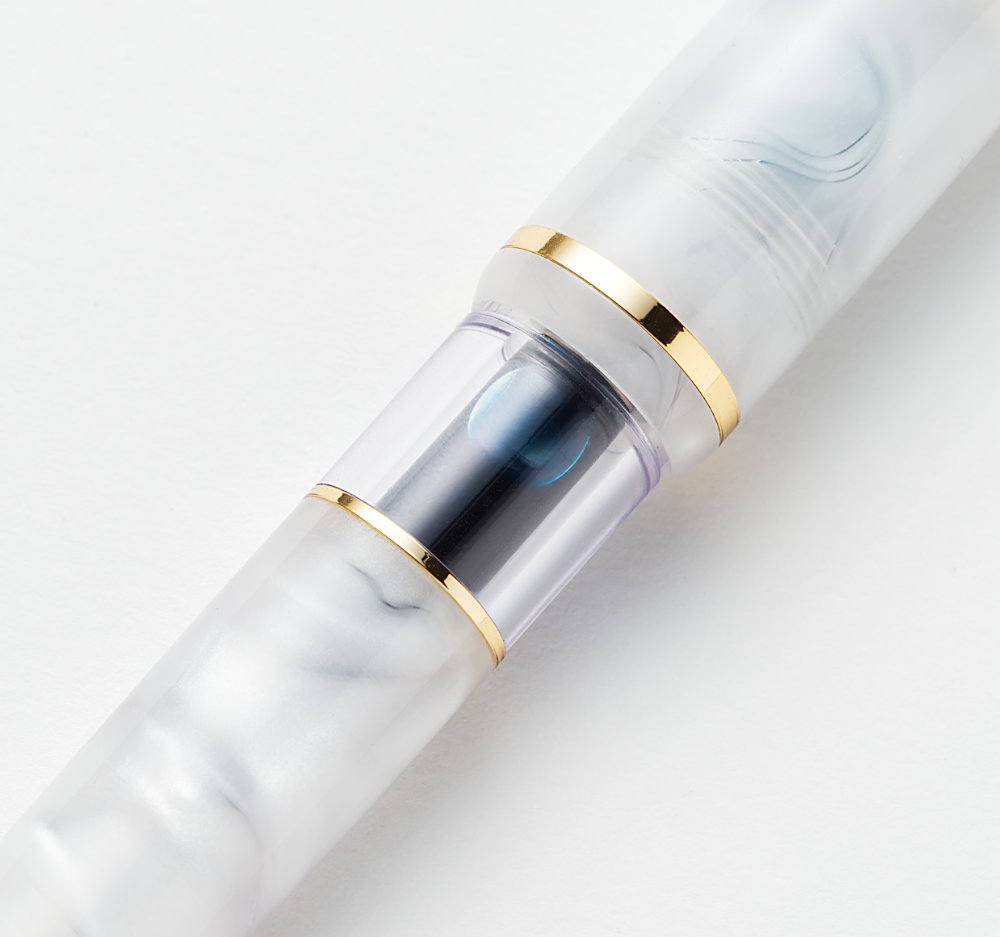 FWI wanted to make a pen that's still eyedropper-friendly and where you can see ink sloshing around, but with a design that looks good with a converter too. They also wanted this new design to stand out in a crowded field. The result is this Fenestro.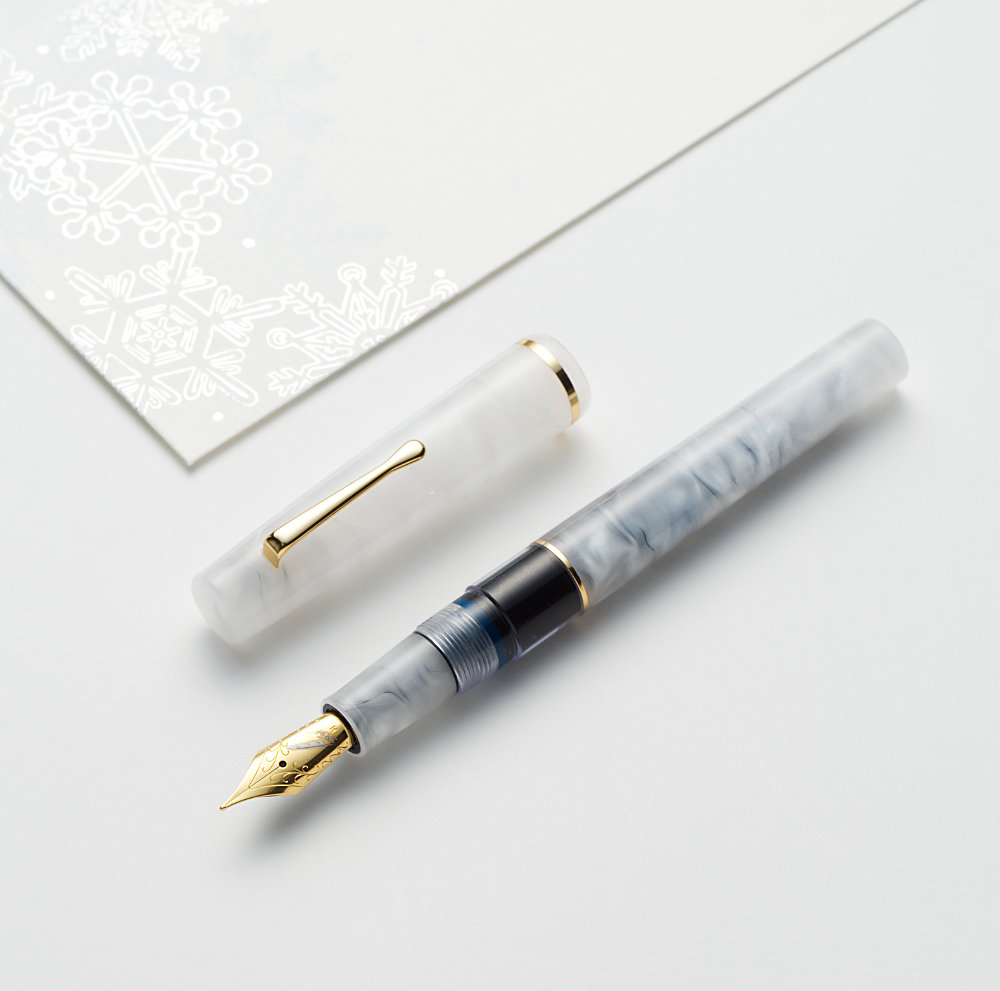 This is a long pen, about 15cm. It looks slender, but the grip section is about as thick as on earlier models. At about 20g capped, Fenestro is significantly lighter than the brass models.
The pen can be posted securely, although it does makes the pen very long. It feels slightly back-weighted when posted, but as the overall weight is low, it's not a big problem.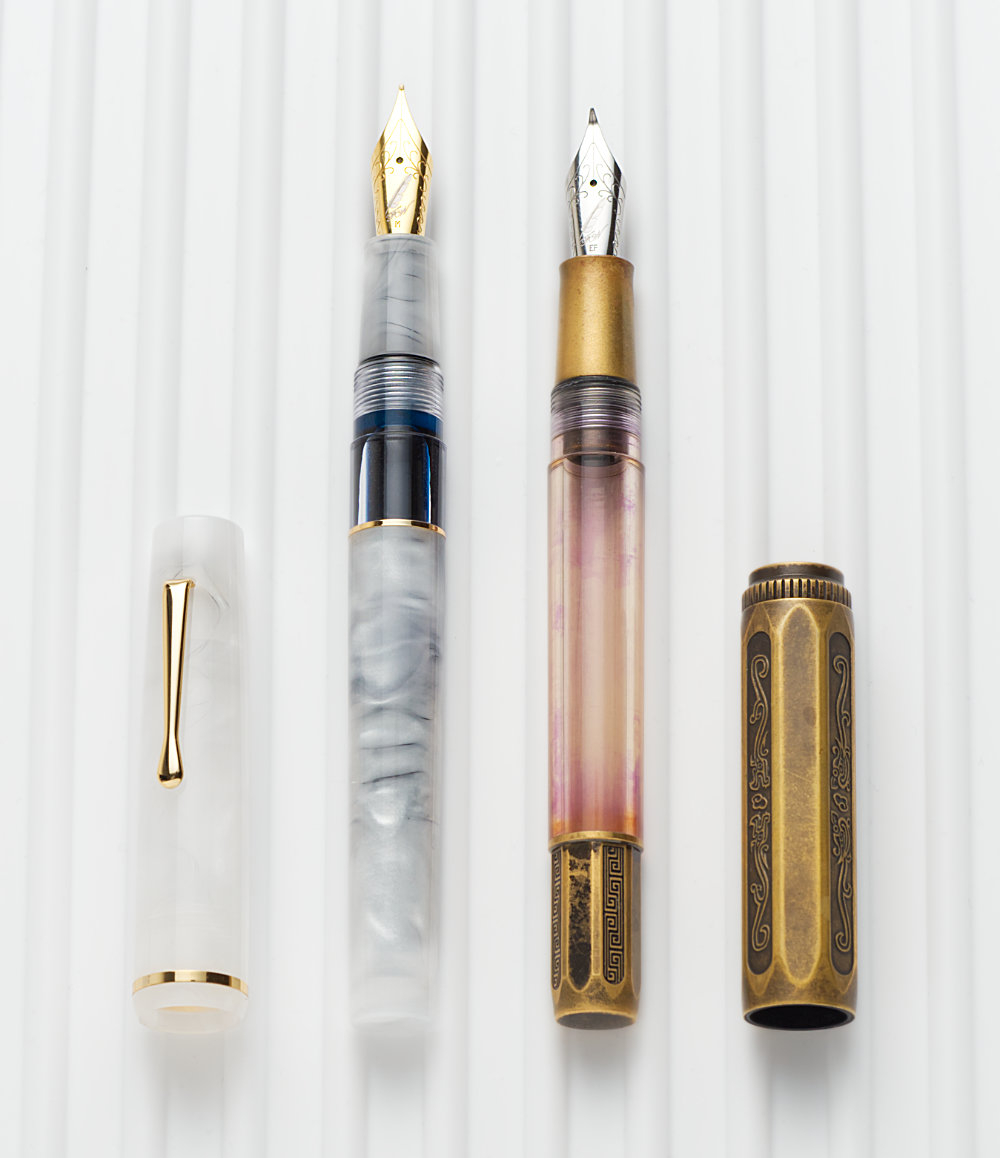 As with earlier models, Fenestro comes with a Jowo #6 nib in a screw-in unit. The nib on mine was a medium-width steel nib and it wrote well out of the box. Once again the inner cap is spring-loaded, which keeps the nib from drying out.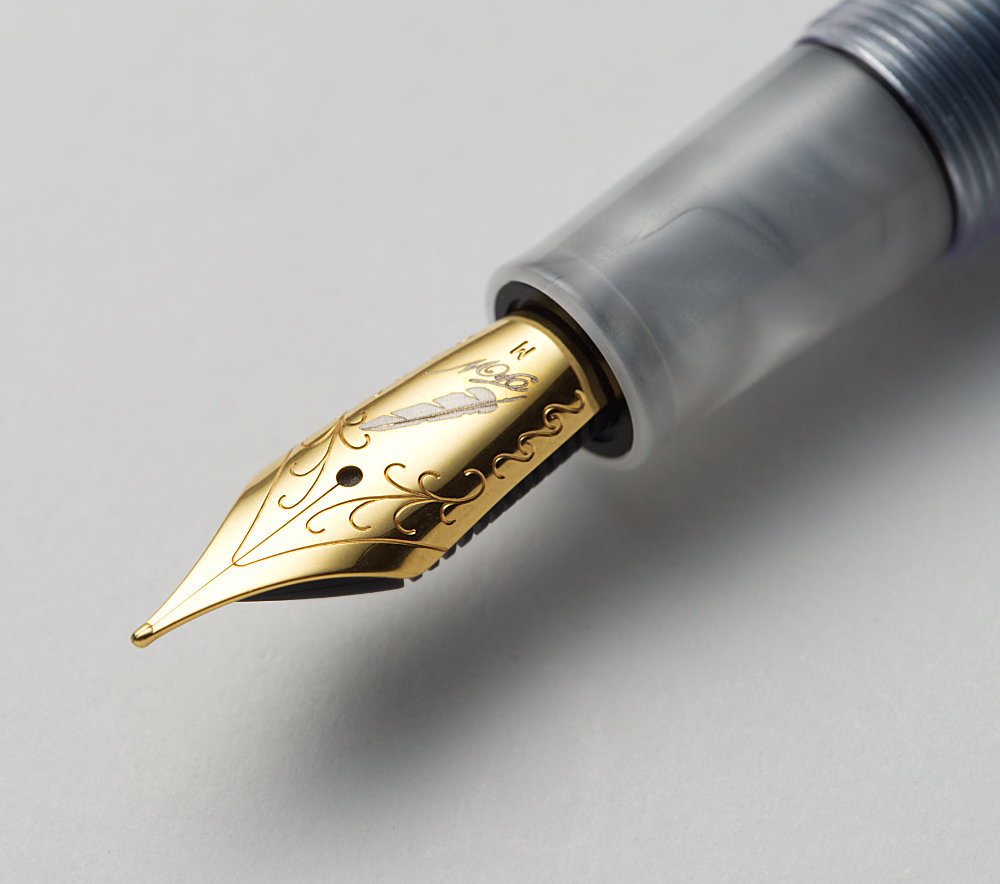 A good thing about Jowo's #6 screw-in nib units is that nib swapping is easy. Jowo nib units are available from e.g. FPNibs with custom grinds, and there are various adaptors adaptors available from FNF. Just for fun, I stuck a Montblanc 146 nib on mine: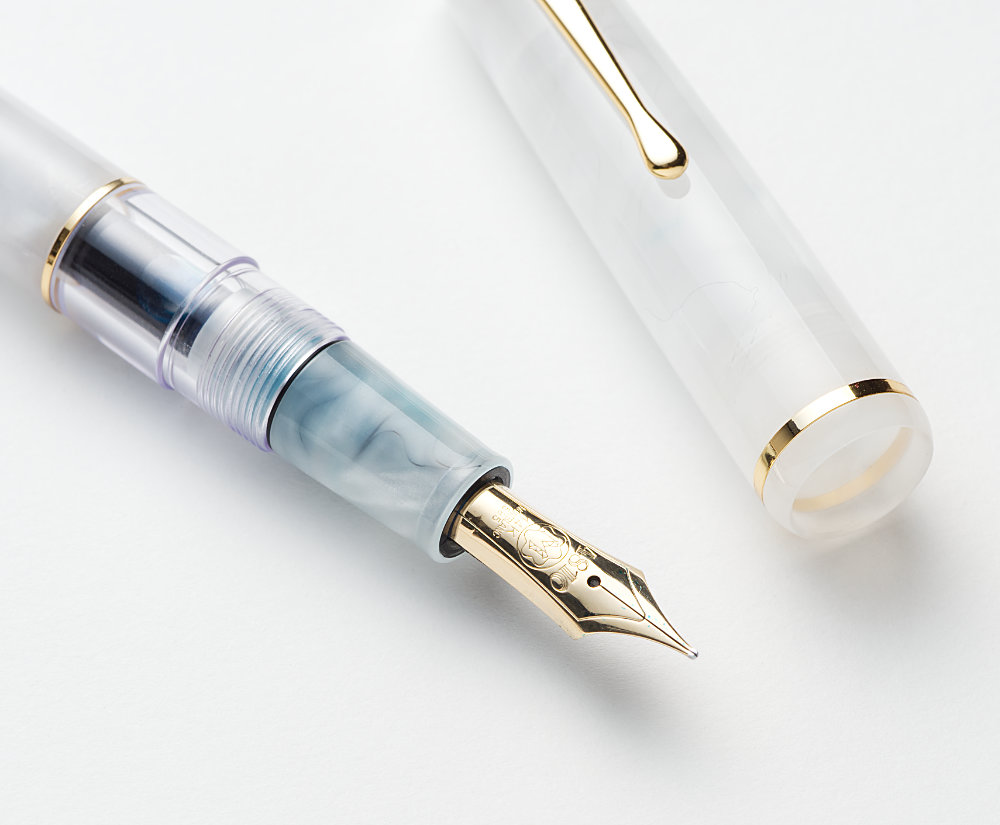 There are two acrylics available initially: This light "Snow Scene", with swirls and a bit of chatoyancy, not unlike PenBBS's Cloud acrylic, and also a dark Winter's Night. Other colorways may be released later.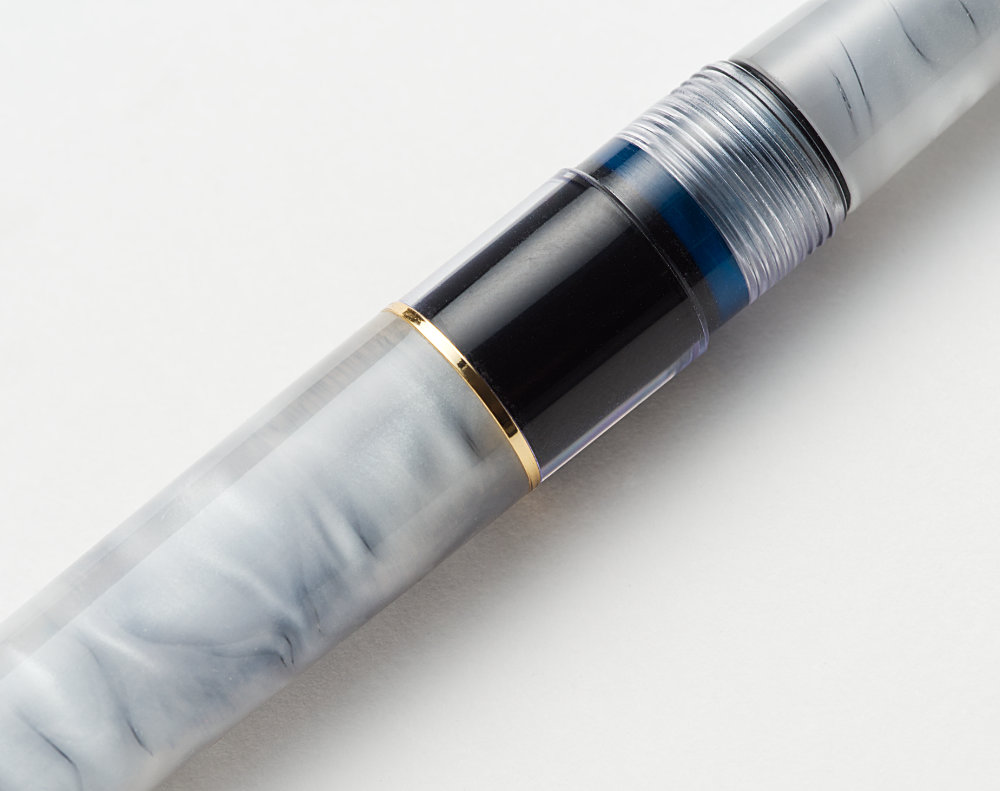 There are many acrylic cartridge-converter pens on the market. It's indeed a crowded field. There's Esterbrook, Leonardo, Penlux, Edison, Franklin-Christoph, Diplomat, Penlux, Laban, Ranga, Carolina, Lotus, and a myriad of others. FWI is trying to break the mold with a design that appeals to those who use converters and want to see the ink without the converter trims.
It's an interesting idea, and I'm looking forward to seeing how it's received in the market. The Fenestro is a well-made pen that has the hallmarks of an FWI, with O-ring and a spring-loaded cap. Some may find it a bit long, but it's a light pen, unlike the brass models.
My personal FWI favorite is still my first one, the 3rd-generation, faceted brass pen, which now has a lovely patina, but there may be some nostalgia there.
FWI Fenestro is available now. The overseas MSRP is 85 USD.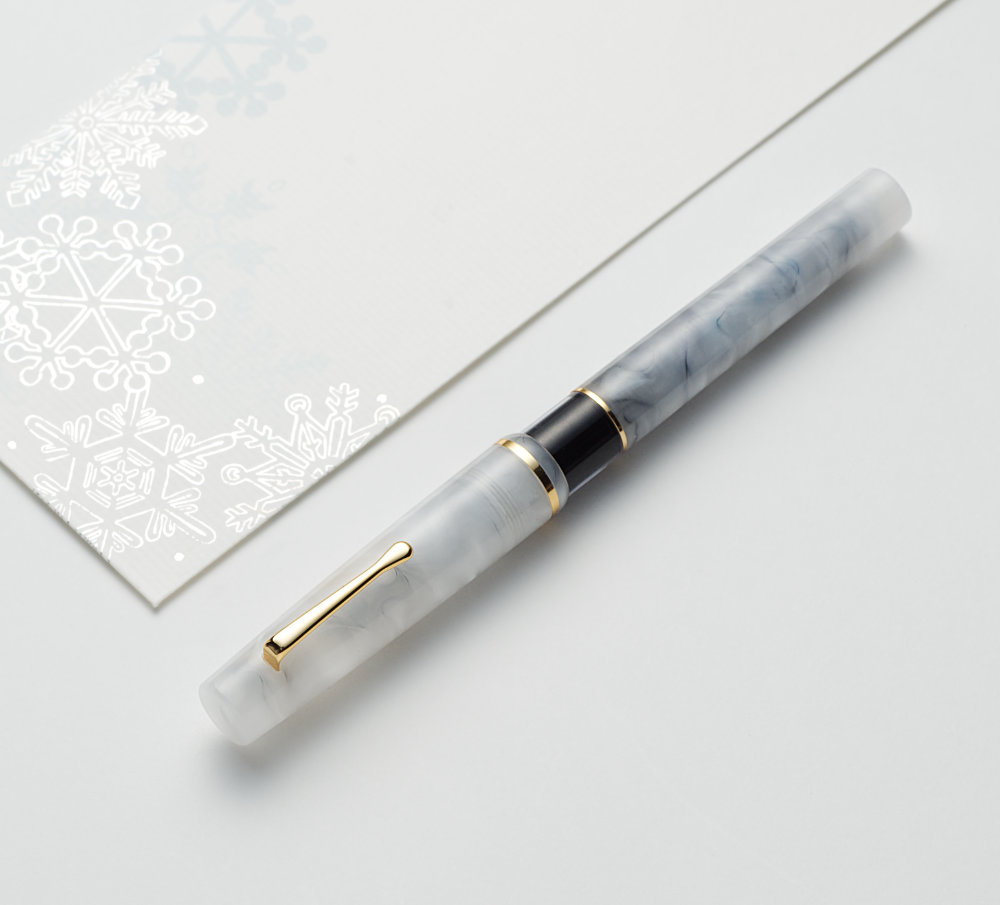 ---
Disclaimer: I received this pen free of charge.
#review #pen #fountainpen #taiwanesepen #finewriting #finewriting_tw #fwi #fenestro #snow scene #eyedropper