Sailor's most peculiar, spiritually-themed Theta wave pens
In May 1996, Sailor released a limited-edition 85th-anniversary pen called Theta. It was a stylish urushi pen available in four colors and with both standard and besoke nibs. In December that year, Sailor also released a number of non-limited Profit Theta pens, with more traditional styling and with 14K and 21K standard nib options.
What all of these pens had in common was this Theta branding. There was a greek Theta symbol on both the cap finial and nib, and also an odd-looking clip. So what was Theta?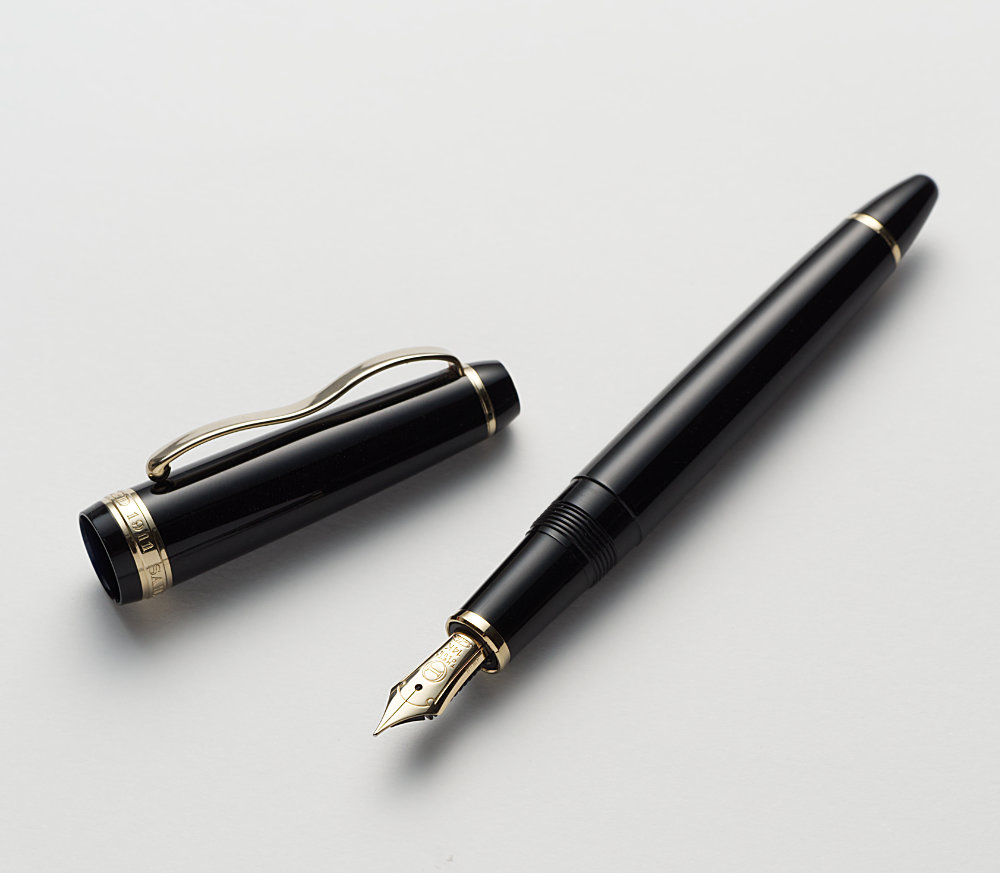 Around this time, a spiritual concept called hado (波動, lit. wave motion) was trendy in Japan. Although hado also means wave in the scientific sense, the spiritual hado is an idea about harnessing the healing power of waves and vibration present in all things. There are even devices that purport to measure and transfer hado energy.
This hado trend was seemingly the inspiration for Sailor's Theta pens. The name, Theta, refers to theta brain waves and the clip was meant to look like a wave. Theta waves are low-frequency brain waves associated with deep relaxation and mediation. Spiritual healing proponents talk about various brain wave frequencies and their benefits. Theta is highly desirable.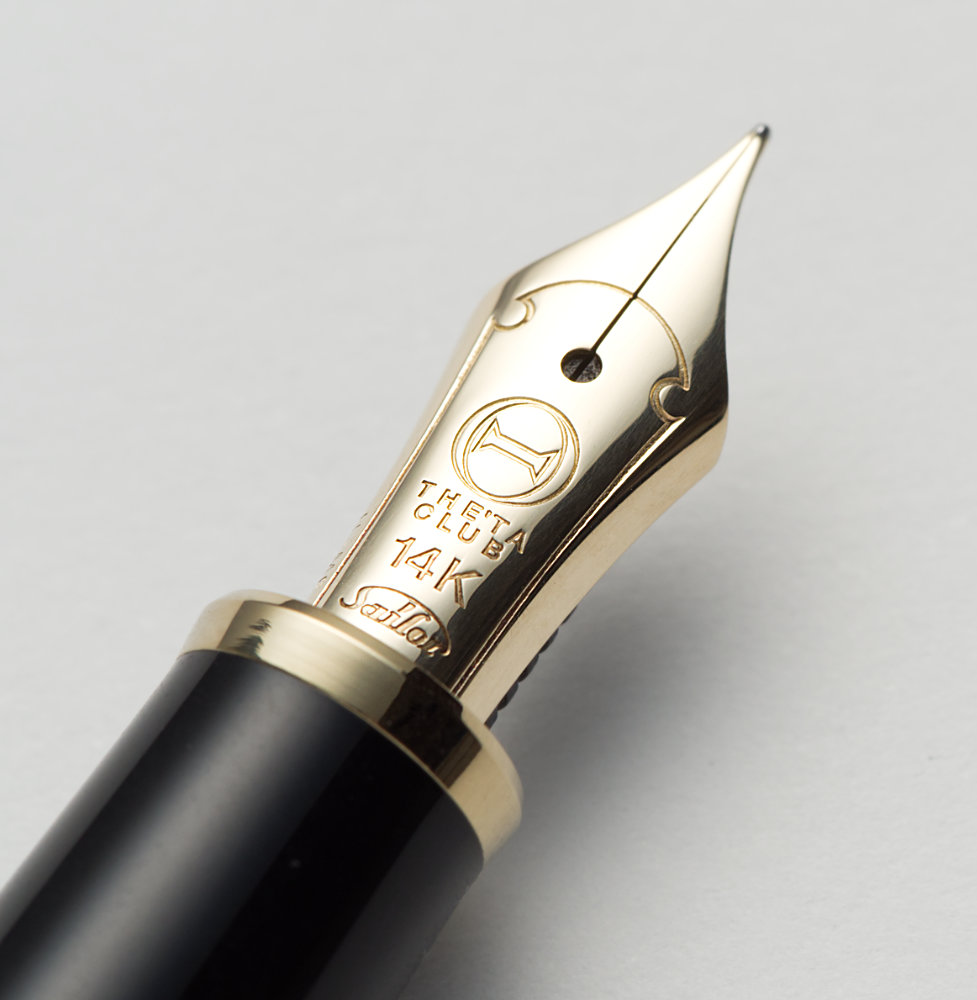 The nibs on these Theta pens are said to have received some kind of hado treatment. In a transcribed phone call, a Sailor employee explained (allegedly) how Sailor asked a hado specialist to do this treatment, and claimed that the result was noticeable. Better writing experience, for sure, but also vague and hard-to-prove health benefits.
Those claims about health benefits are echoed elsewhere, including in a second-hand listing. The product description mentions improved blood flow and strengthened immune defense. However, I have yet to find official information from Sailor.
It's hard to find an authoritative source about these most peculiar models, as is often the case with Sailor pens. Sunami-san's books mention them only in passing. The picture that these blogs paint is of a Sailor that got caught up in a spiritual trend and produced pens that were meant to offer you Theta-induced relaxation and clarity with a hado-enhanced nib.
After reading about this pen, I had to get one to try. The 85th-anniversary edition is quite pricey on second-hand markets today, but I found a small Profit Theta on Yahoo Auctions for a good price. It had a damaged cap finial–the Theta logo was almost gone–but the rest of the pen, including the nib, was in good shape. The pen came in a box, which was also wave-themed: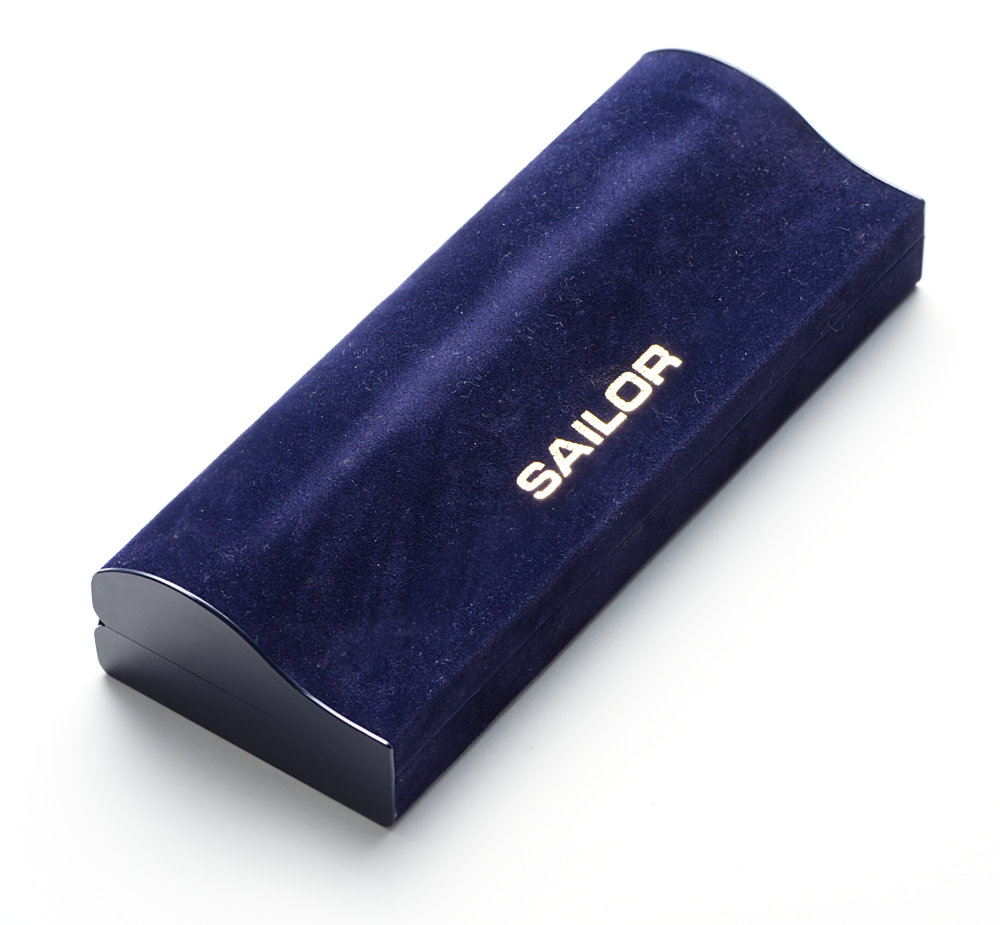 So how does it write? It's a lovely 14K nib with a subtle, cushioning bounce and with pleasant, pencil-like feedback. Ink flow is good and there are no hard starts or skips.
That description would fit any 14K Sailor nib, of course. I cannot tell the difference between this one and my other Sailor nibs. It's a great writer, as expected, but no Theta nirvana. The nib engraving looks great though, and the pen certainly has an interesting story. I might just keep it.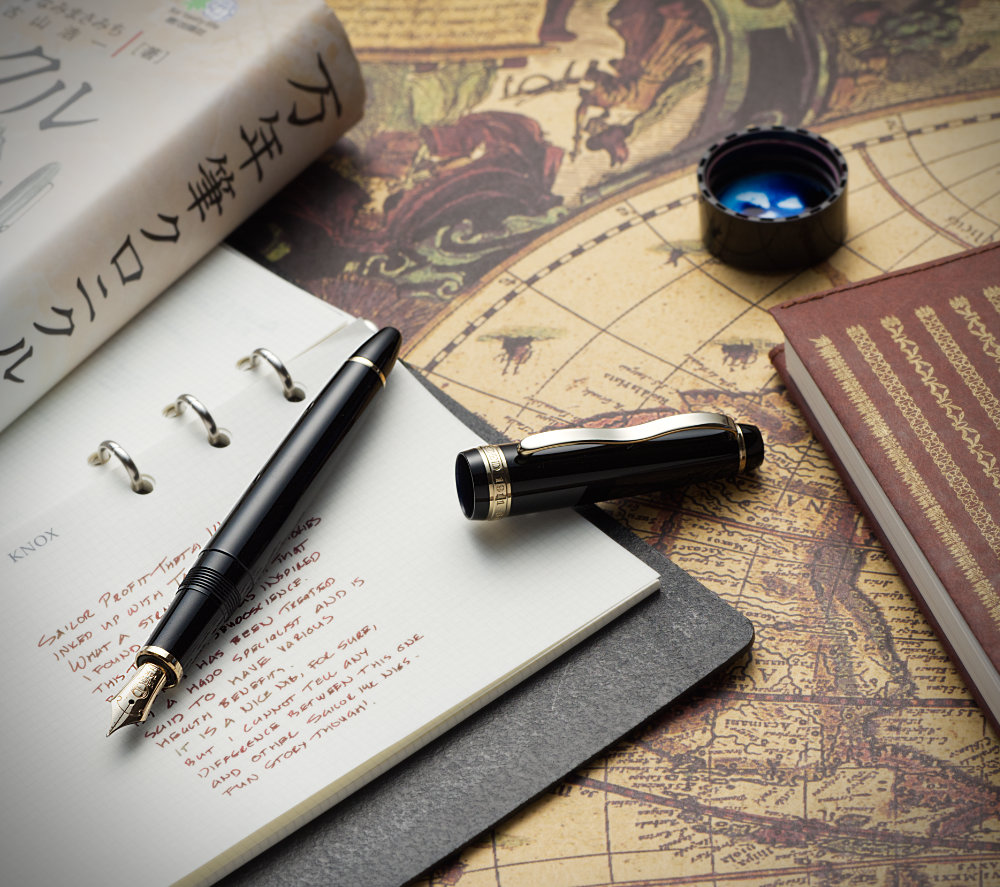 #pen #fountainpen #sailorepen #sailor1911 #theta #hado #波動転写