Iron gall tips from ink maker Gary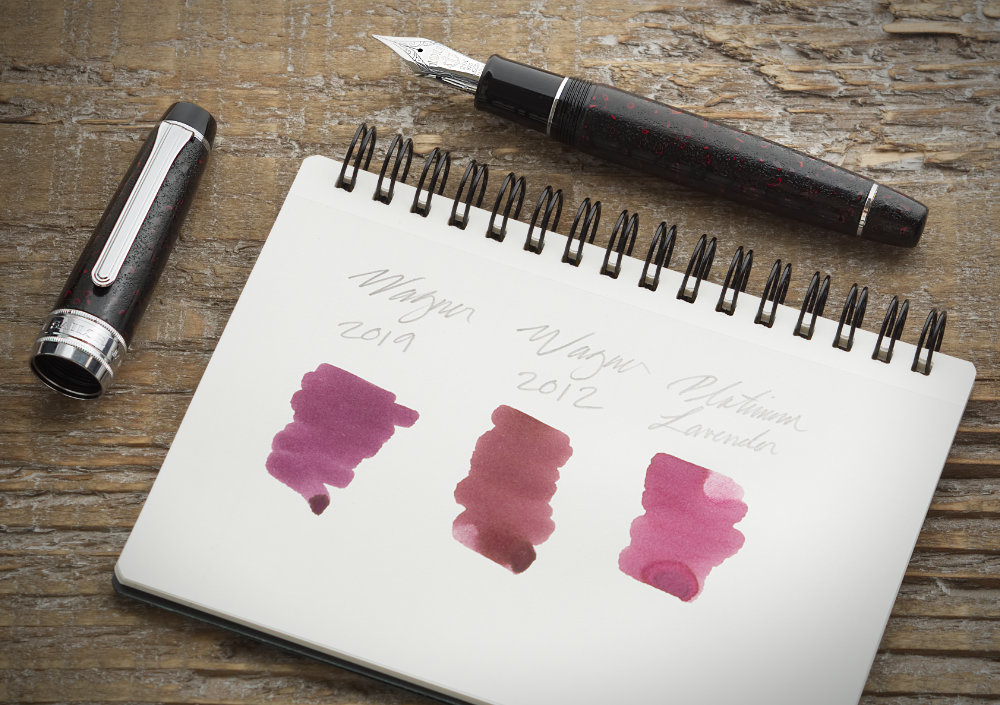 Gary is a fountain pen enthusiast from southern Japan with a knack for chemistry. A few years ago, he started experimenting with iron gall inks. This eventually led to a collaboration with Platinum, resulting in the Classic Ink series. He has also made inks for Pen Saloon and Wagner.
A few months ago, Gary published a few observations and lessons using iron gall inks in fountain pens, on his Japanese blog. Given his knowledge on the subject, and as iron gall ink safety is a question that often comes up on pen forums, I thought it was worth summarizing his findings in English.
In short, pens with gold nibs without any plating (especially ruthenium or rose gold), and without any metallic parts near the nib, are ideal. Rhodium plating is OK too. Entry-level gold-nibbed pens from the three big Japanese manufacturers are good choices.
Steel-nibbed pens are generally more risky, as corrosion can occur. However, for anyone wanting to try out an iron-gall ink without committing to a gold-nibbed pen, Platinum Preppy is a viable option, as it has an airtight slip and seal mechanism (and is cheap!).
Examples of pens and parts that can be problematic are:
All credit for this information goes to Gary. For more on Gary's inks, see posts on Crónicas Estilográficas.
#wagner #irongall #ink #fountainpen #pgary #fountainpen #ink #古典インク