PenBBS 352 Galaxy with EF nib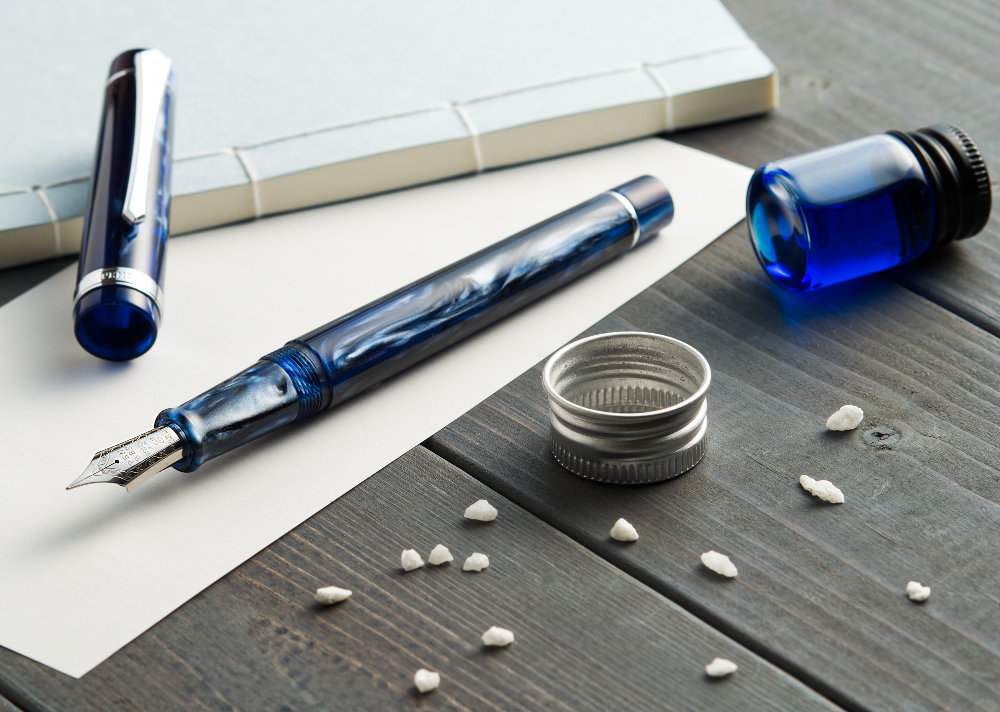 Sailor has its Pro Gears, Pilot has Custom 91 and 912, and now PenBBS has model 352: Flat-top cartridge-converter pens with stylish clips. Modern-looking complements to classic, cigar-shaped models in their respective product lineups.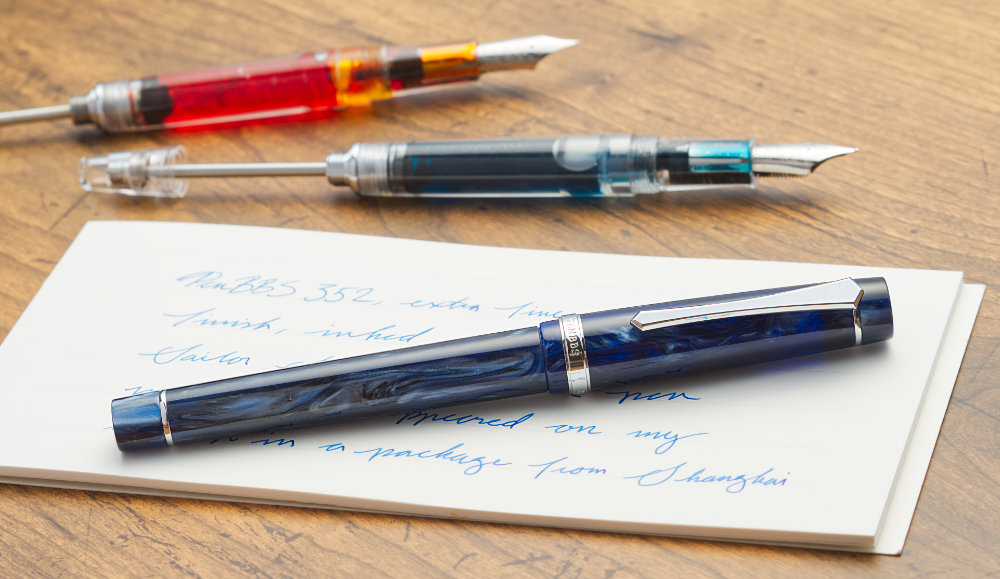 Model 352 is one of PenBBS's two new releases in June (the other one being vac filler 268), and comes in a number of different acrylics and with several nib options. The one I got is called Galaxy, and has PenBBS's new extra-fine or REF nib.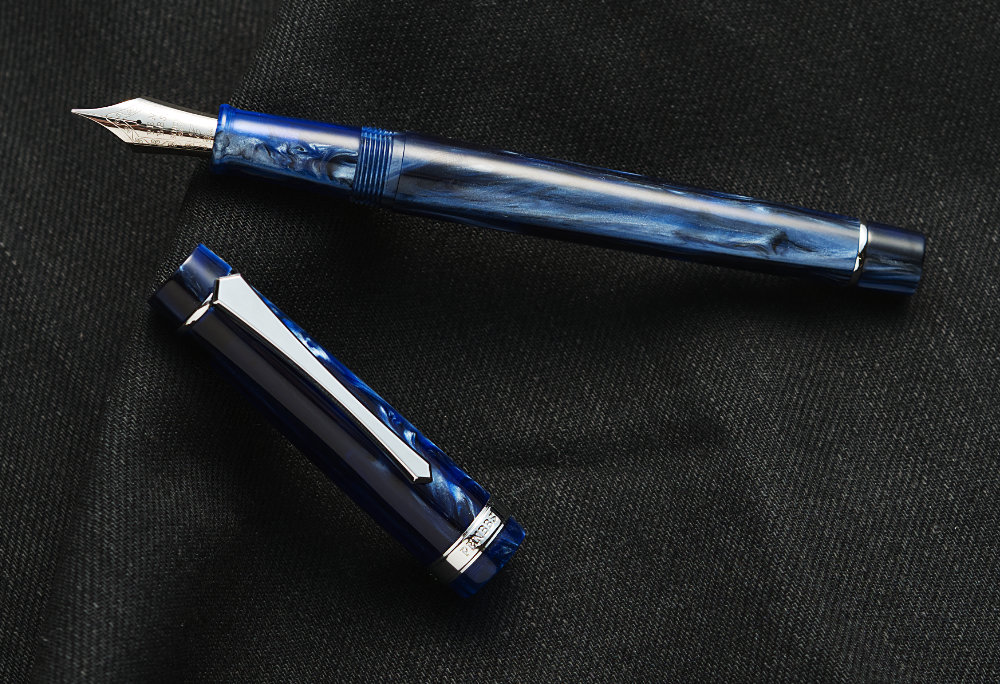 PenBBS is known for its beautiful acrylics, and this Galaxy one is just stunning, with plenty of detail and chatoyancy. As usual with these acrylics, no two pens will be the same, and the pattern isn't guaranteed to be evenly distributed (as with high-end Pelikan pens).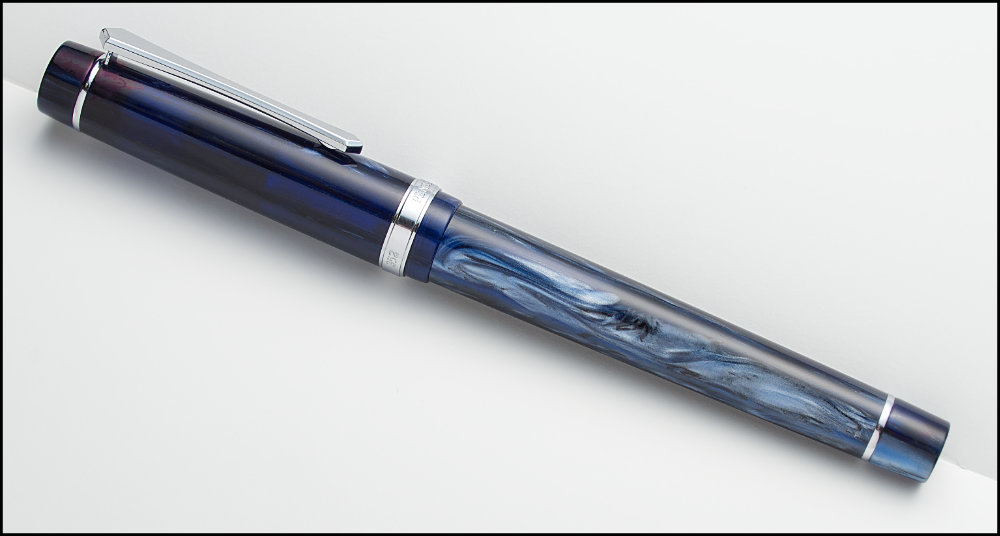 This is a long, slim, and lightweight pen. It weighs a mere 20g capped, and 11g uncapped. At 145cm, it is longer than a Platinum 3776 and Montblanc 146, but more slender than both. Posting is technically possible, but makes the pen feel back-weighted.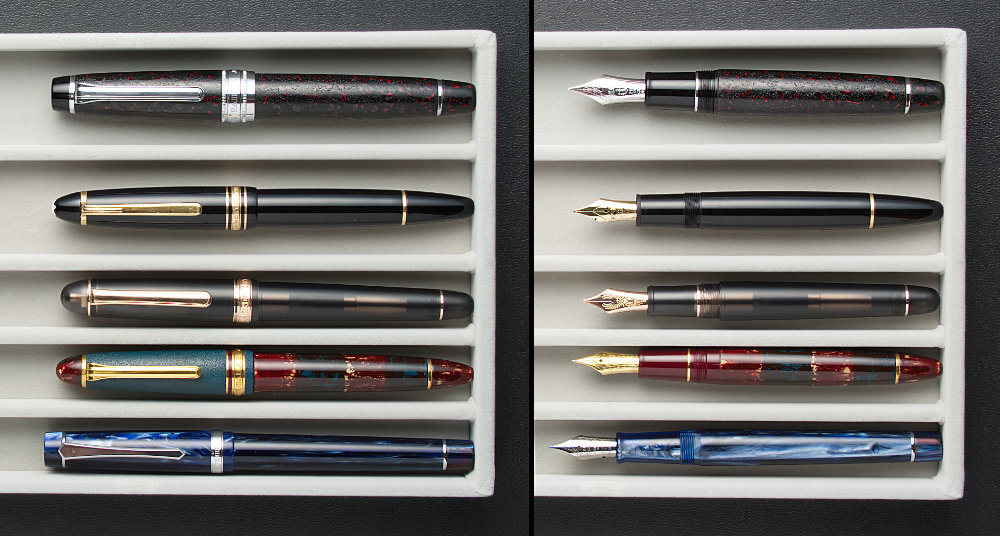 On a few occasions, the cap got stuck halfway when I tried to cap the pen. It hasn't happened nearly as often as with a Moonman M100, but could still possibly be an issue. Threads on both barrel and cap are plastic.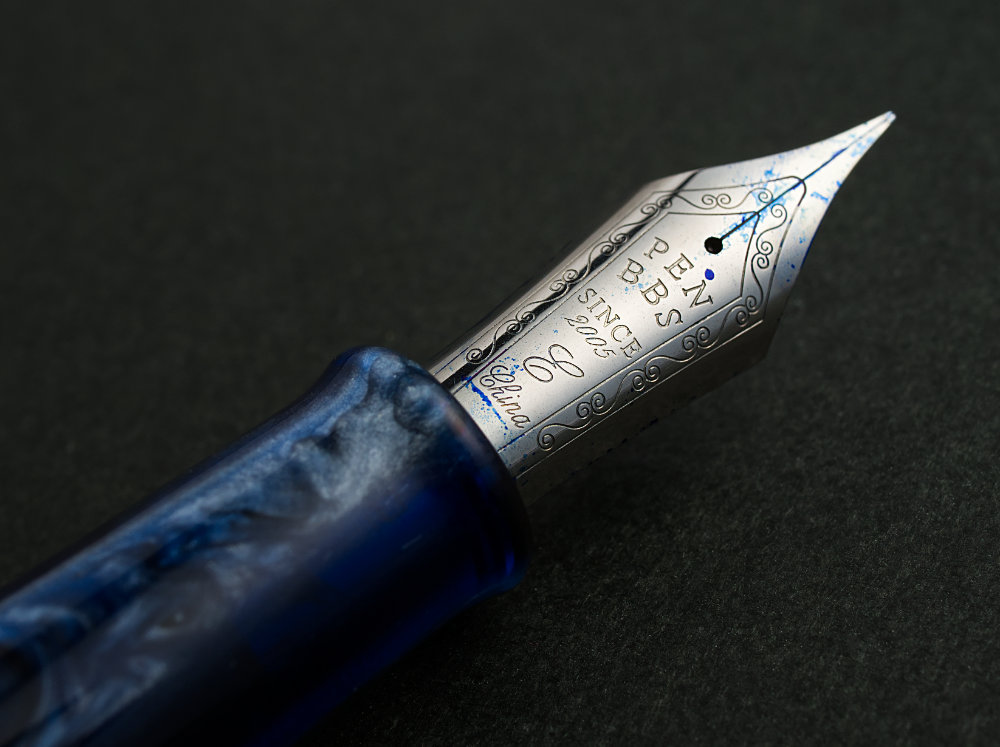 PenBBS's extra fine nib is noticeably finer than their standard, upturned fine nib. I found it smooth for such a fine nib, and did not notice any problems with ink flow. The nib has PenBBS's original engraving, with a Sailor-like border pattern, and with a stylized "E" to denote extra fine.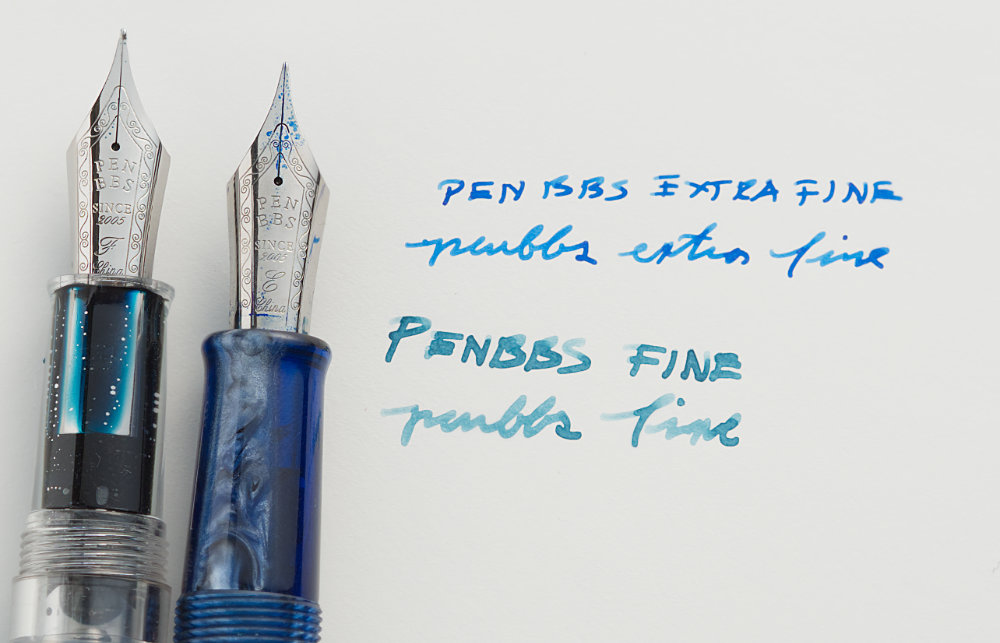 If PenBBS's own nibs aren't to your liking, swapping them for a Jowo nib is an option. Not all PenBBS models have sufficient cap headroom to accommodate Jowo's slightly taller nibs, but this model does. Keep in mind that PenBBS's feeds have thin and fragile fins. Be careful not to push the fins when removing the nib.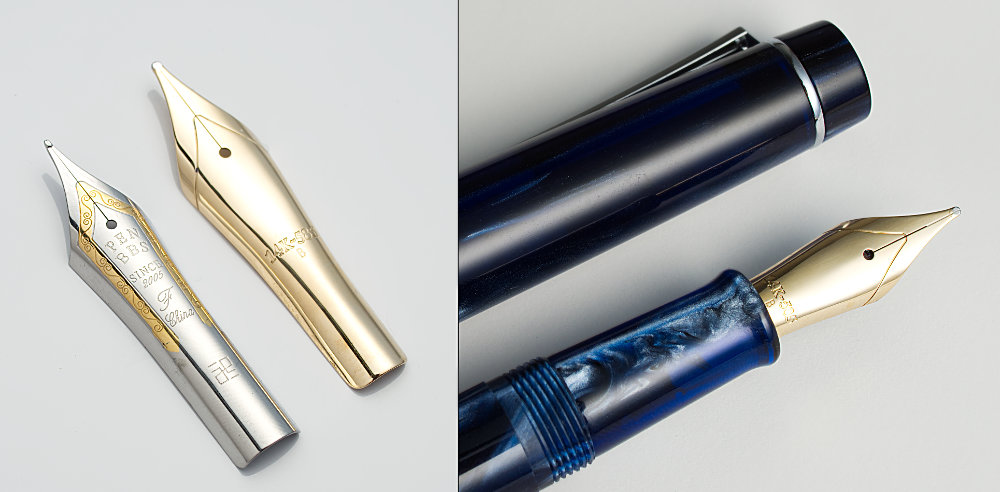 This is an interesting release from PenBBS. After experimenting with filling systems, materials, and modular pens, this is a "back to basics" release. It's not pushing any limits, but fills a gap in their lineup.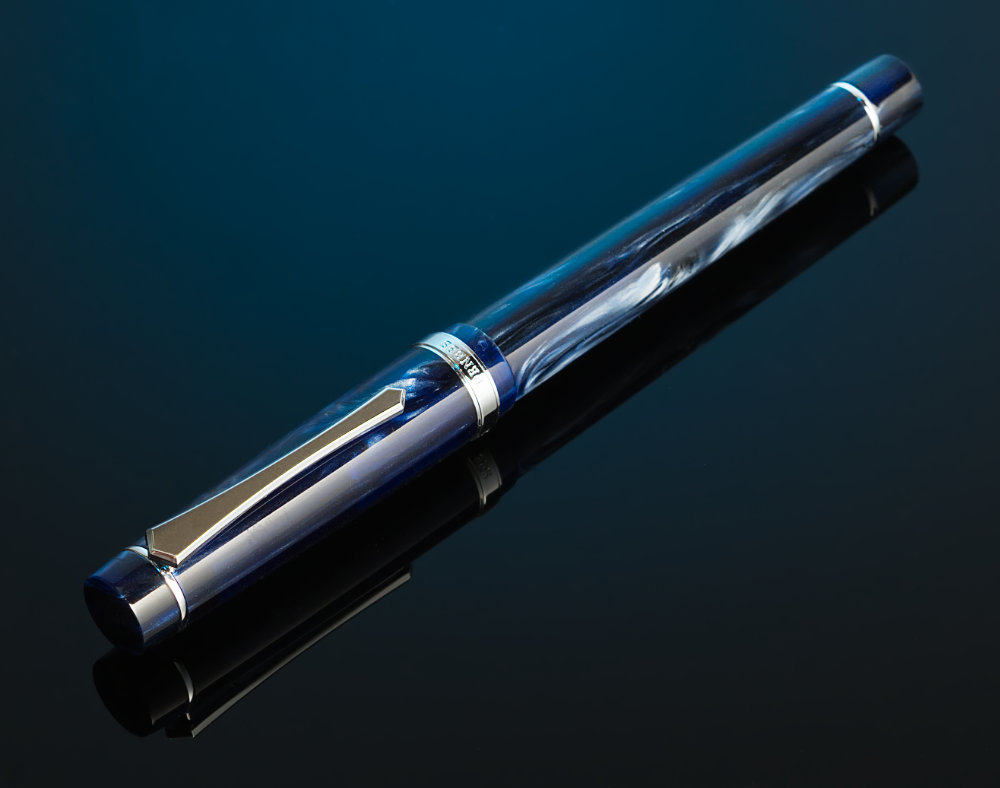 If a long, slim, and lightweight acrylic pen with beautiful patterns is what you're looking for, this may be the pen for you. Those who prefer heavier and girthier pens may want to look elsewhere.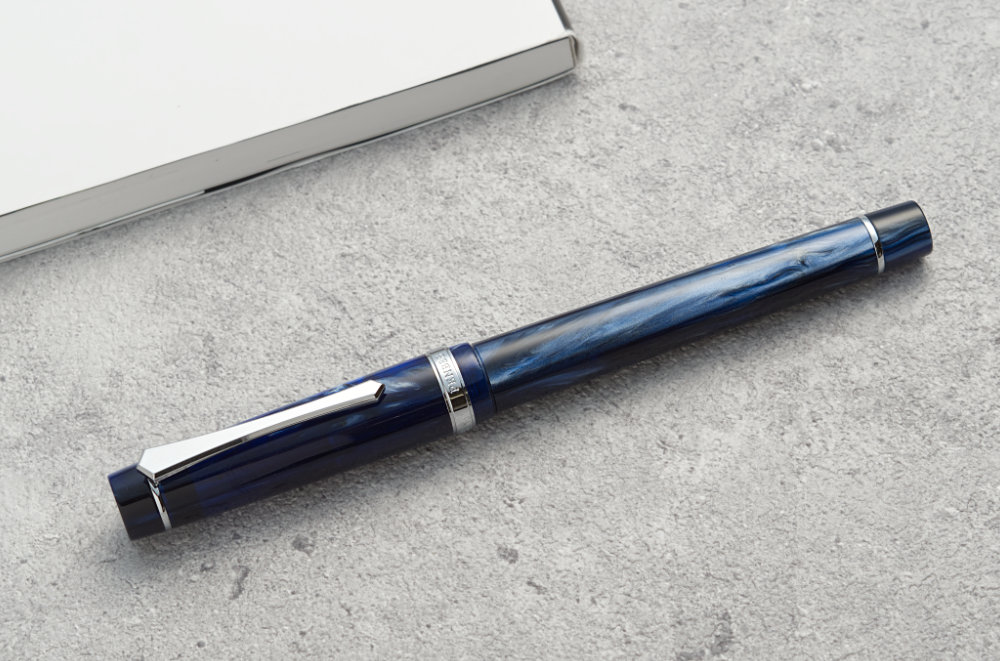 ---
PenBBS 352 is available from PenBBS's official store on Etsy.
Disclaimer: I received this pen free of charge.
#review #pen #fountainpen #chinesepen #penbbs #penbbs352 #penbbs352galaxy #extrafine #efnib #edc