Pen Trading in Tokyo 2019
Pen Trading in Tokyo (ペントレ) is an annual pen show organized by "Pen Collectors of Japan". It is arguably the place to find rare Japanese pens, and thus attended by some of the most dedicated collectors around. It is not just about vintage pens though.
This year's show was the 19th. It was a three-day event, with the first day focused on presentations, paraphernalia, and Kakuno hacking, and the two remaining days on gold-nibbed pens, new and old.
The first day kicked off with a presentation by famous collector Sunami-san, who co-authored Fountain Pens of Japan, and counts over 10 000 pens in his collection. His talk was about Platinum's history, including the mystery Piiton name, Platinum's short-lived Capless/VP lookalike Knock, and the many filling systems Platinum has tried over the years.
After Sunami-san, Platinum president Nakata-san did a Q&A session with pen club Wagner's boss Mori-san. There were some interesting answers, but those cannot be shared on social media, unfortunately.
Nakata-san then personally handed over Wagner-Platinum 2019 3776 pens to those who had pre-ordered them. There were two models this year, yellow (SF and M), and salmon (EF and SF).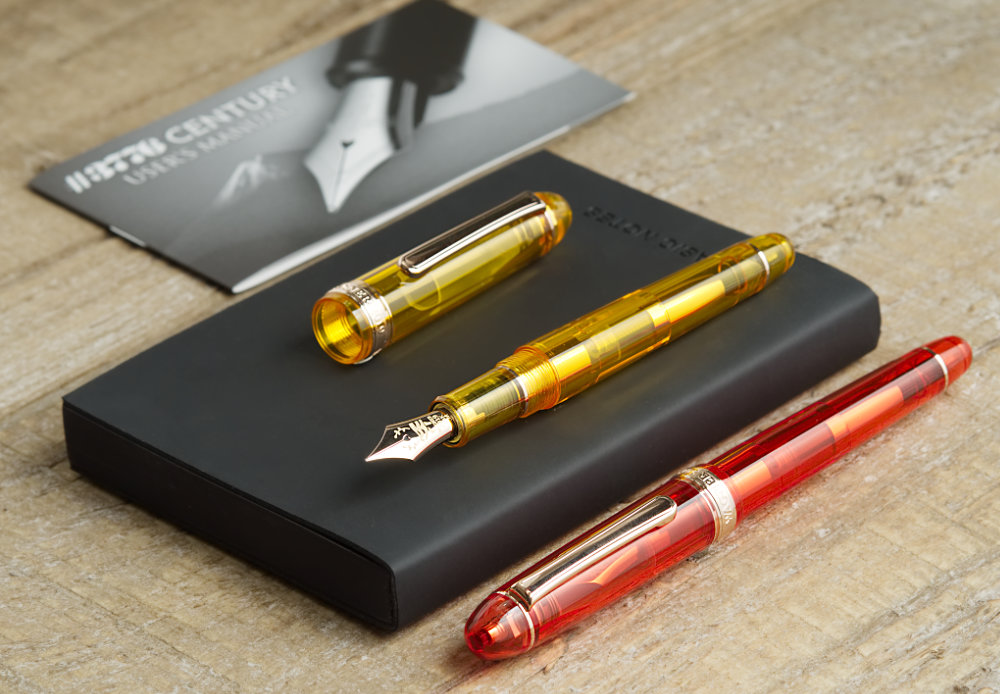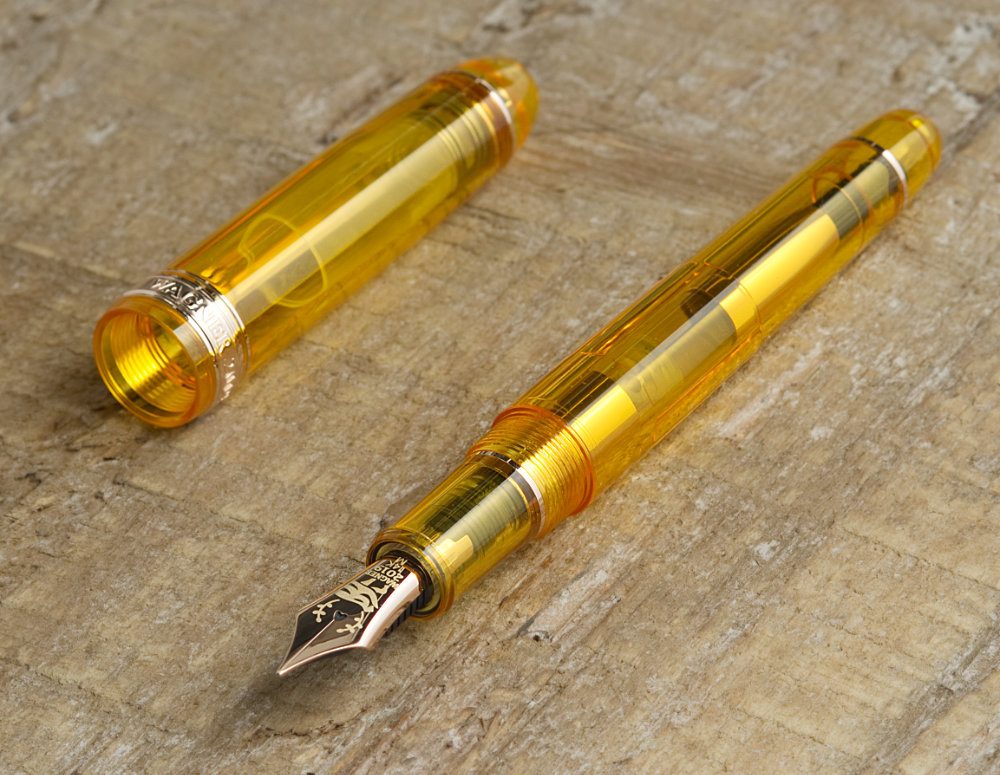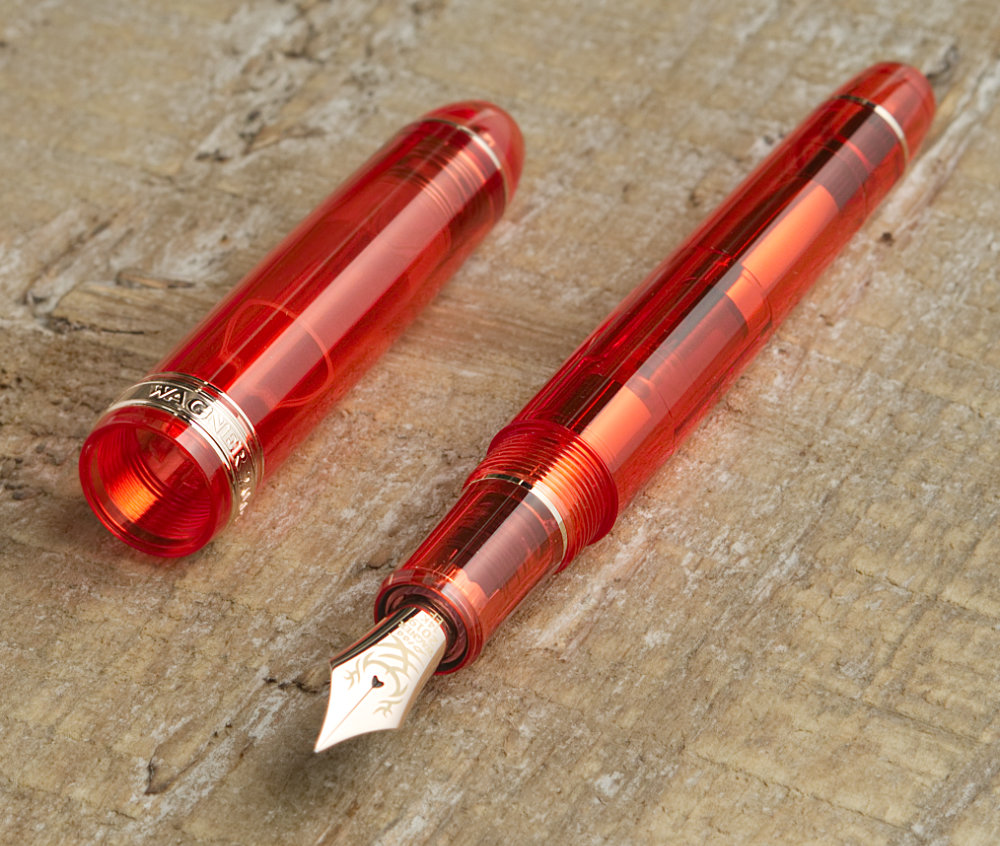 Kakuno modding was a big theme on the first day. Japanese artist "Eric" was there with her Deco-Kakuno pens, including an all-new ladybug version, as well as Deco-Preppy. Two more Kakuno hackers, @marchen_noel and @mont_fuji_fountain_pen were there, showing off various creations, including a "crescent filler" mod: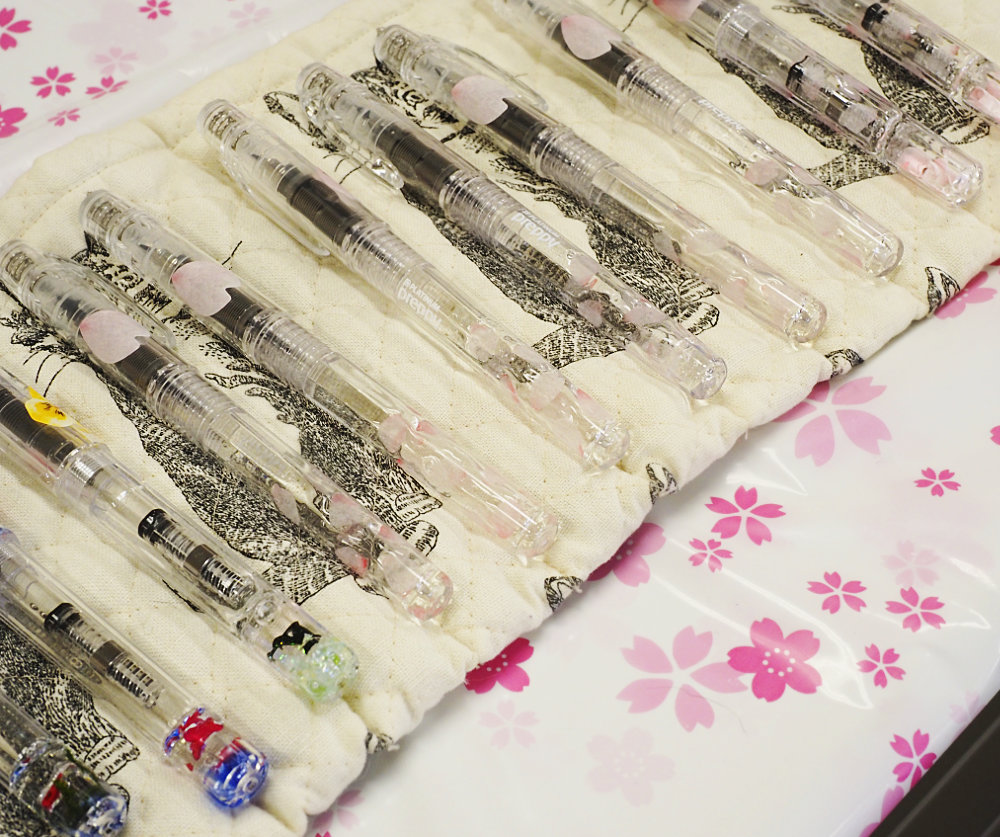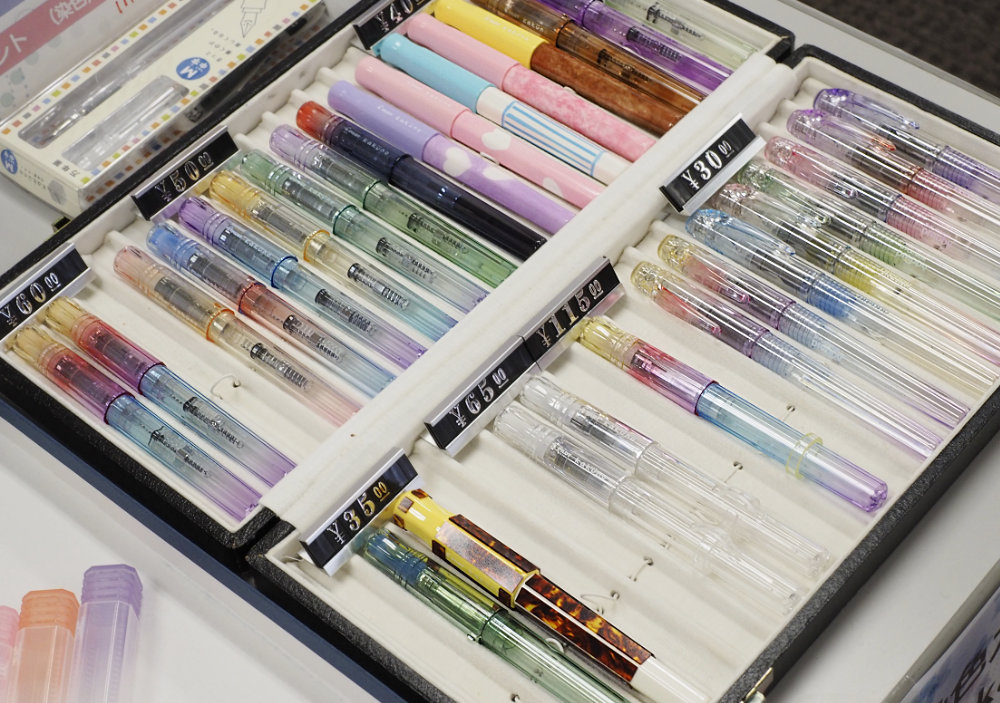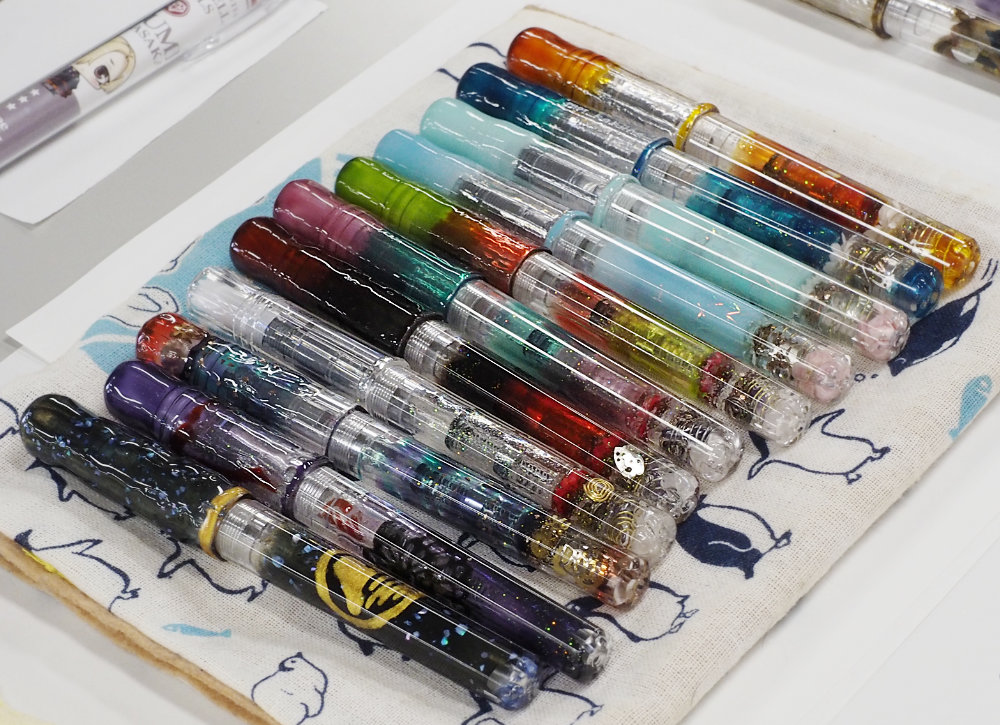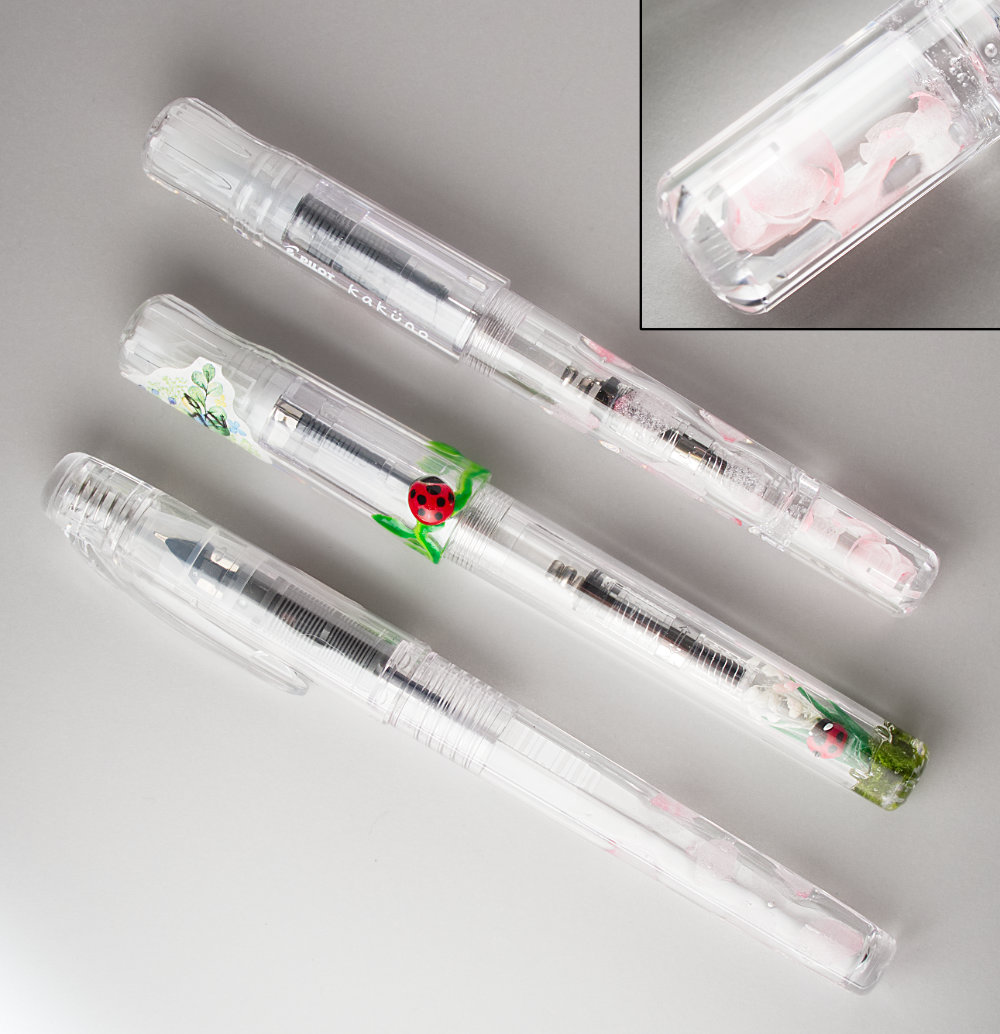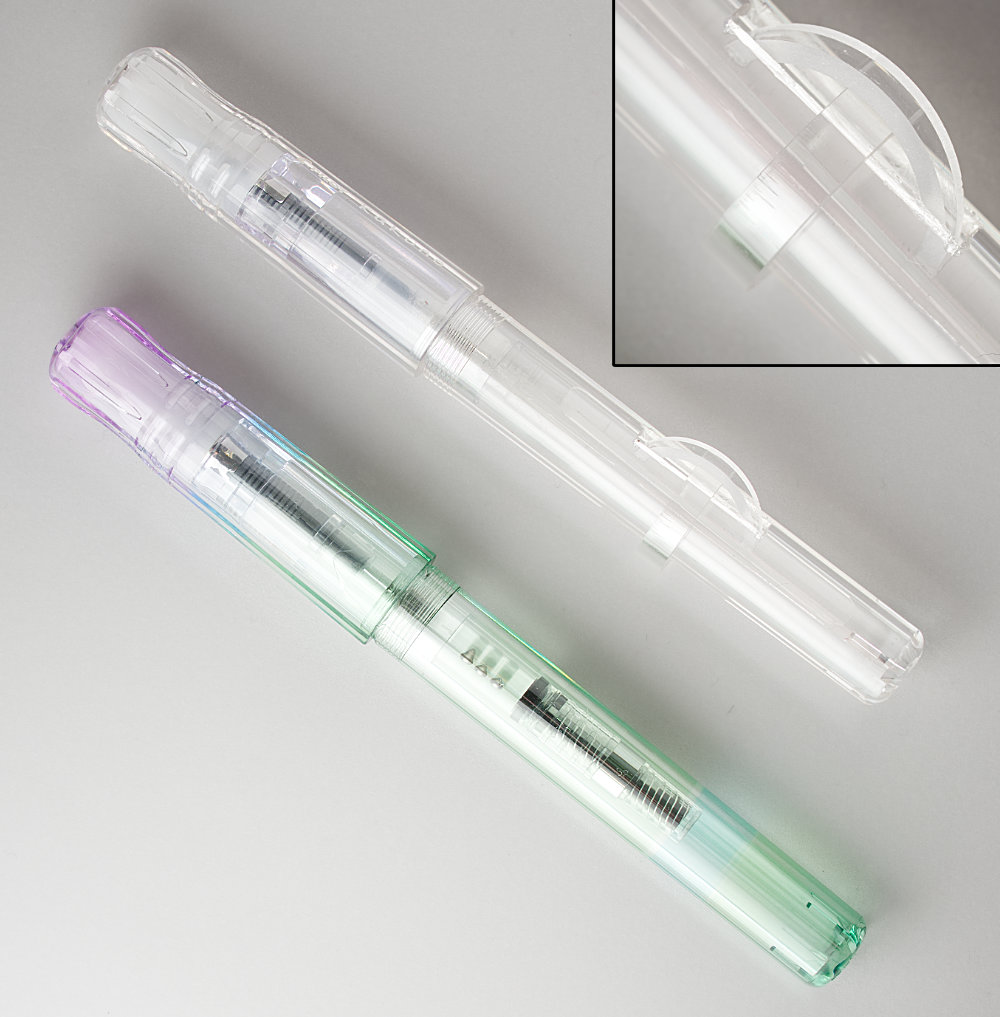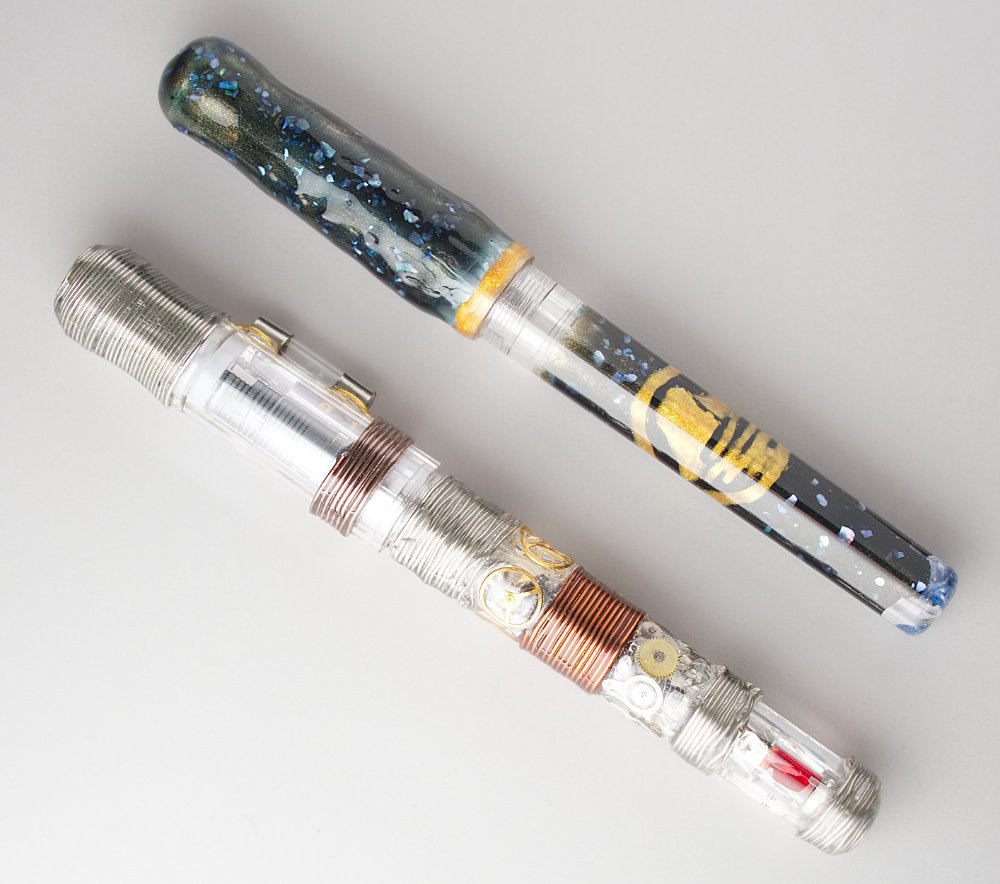 Taiwan-based glass pen maker Ya-Ching Style had a table with some truly stunning glass pens. These are not just dip pens but actually have an ink feed (just like Wancher's Shizuku Pen by Sen Handmade), and are C/C fillers.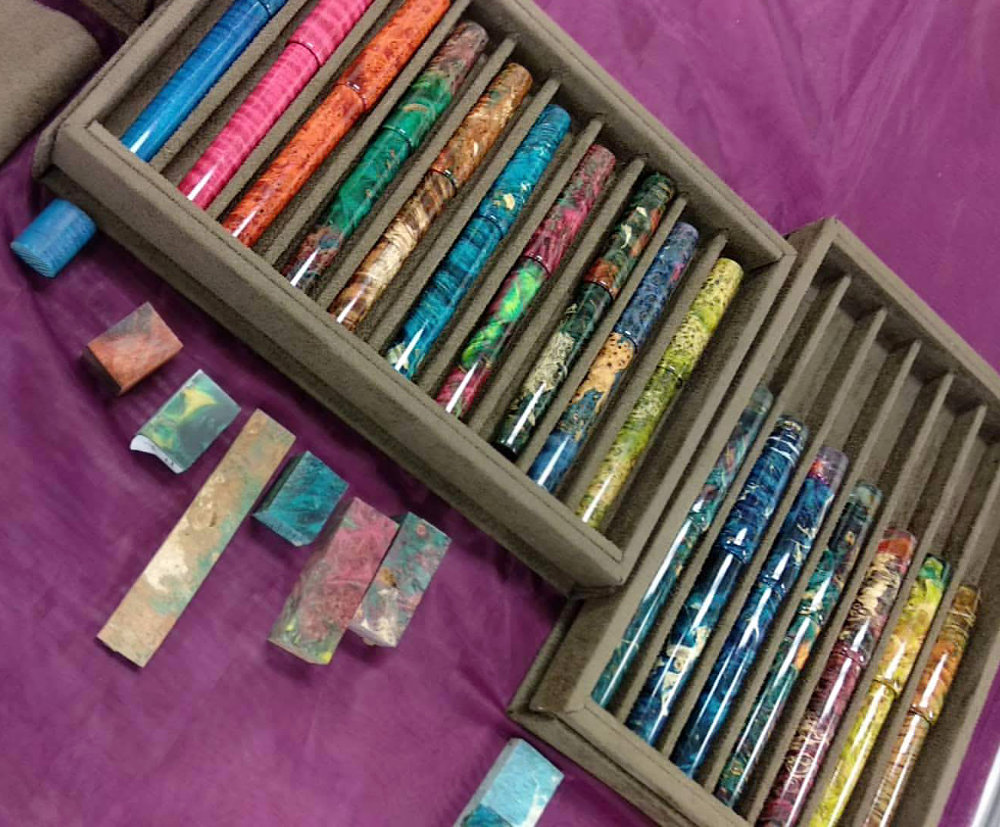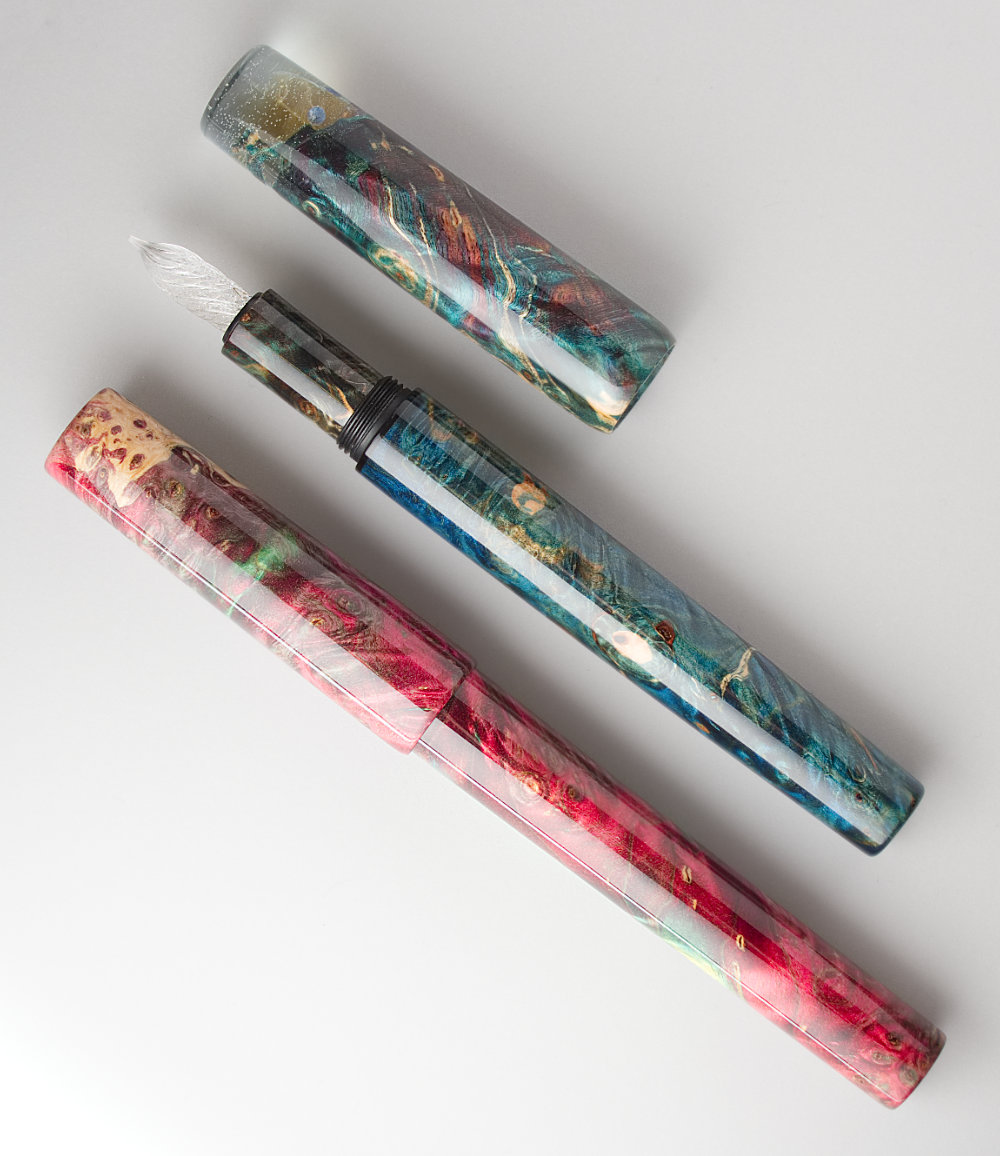 Various vendors sold repair tools. There were Montblanc disassembly tools, transparent knockout blocks, and more. My favorite one was "Car-chan" from pen tuner Shirou: A toy car frame turned into a nib grinding tool: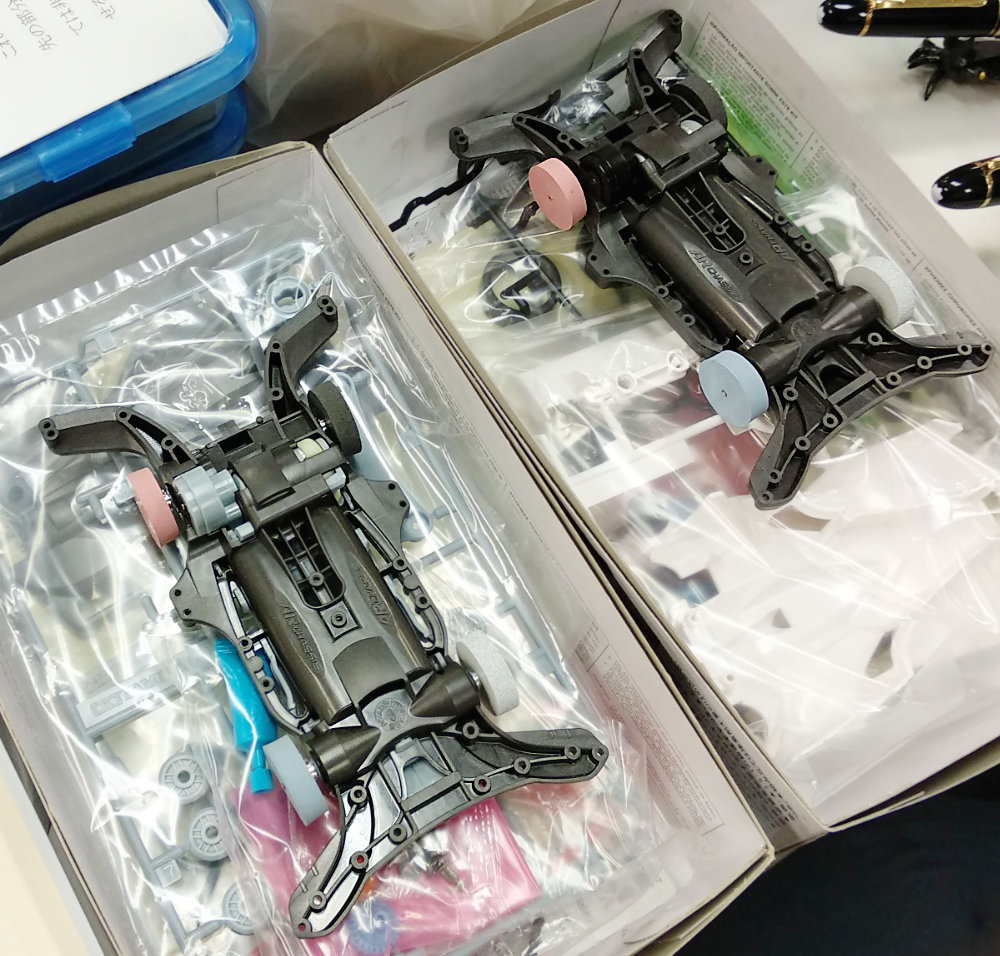 Another theme was pen cases and other paraphernalia. Vendors Yurie and Pocketnotebookworkshop were there, as was Penguin Kaban, which makes pen rests, retro-style pen cases, and more: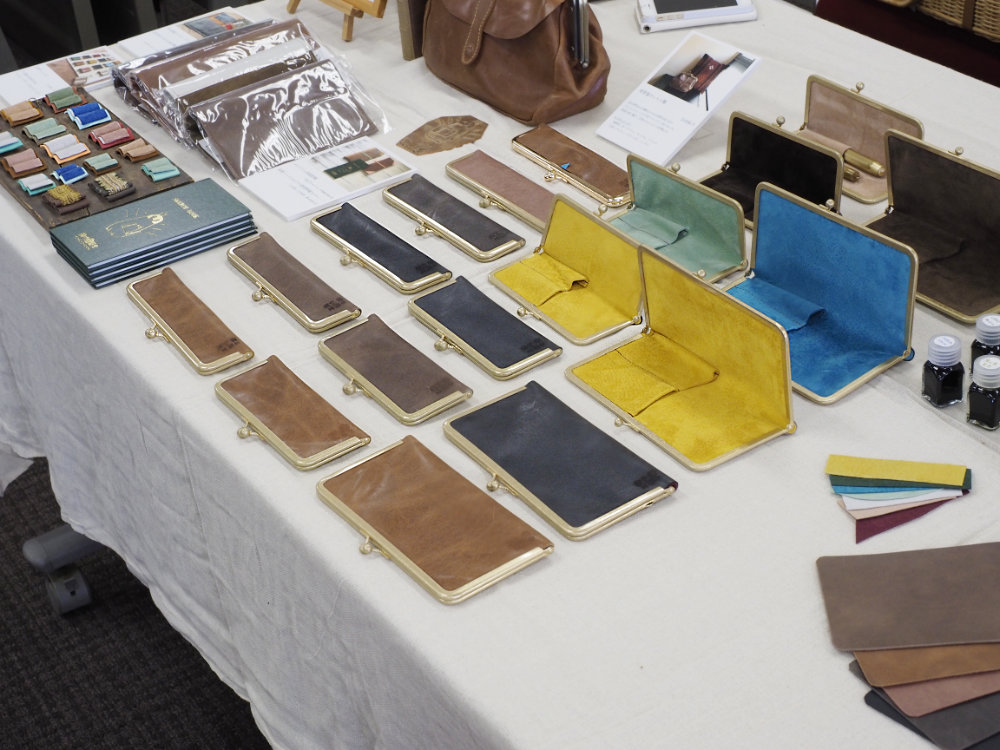 There were some vendors selling inks and offering ink blending. Pen Saloon sold their Kibo-ho blue-black iron gall ink, and Wagner had a 2019 limited edition red-black iron gall one. Both were made by "Gary", a hobbyist ink maker who also worked with Platinum on their Classic inks.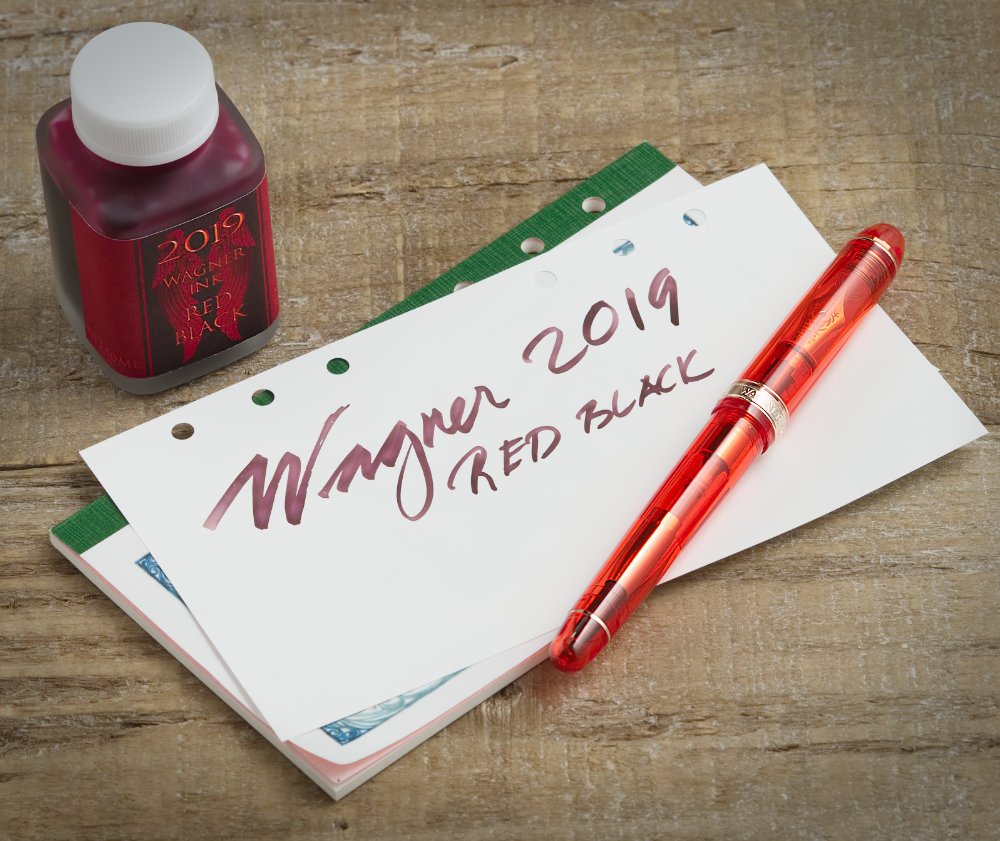 To me, one of the highlights of these events is Wagner boss Mori-san's table. This time he had, among other things, a new Wagner-exclusive brass pen commissioned from Fine Writing International. The new model is not faceted, unlike previous ones, to make the pen easier to post. There will be one version with a "fishbowl" barrel decoration and goldfish nib imprint, both by Eric.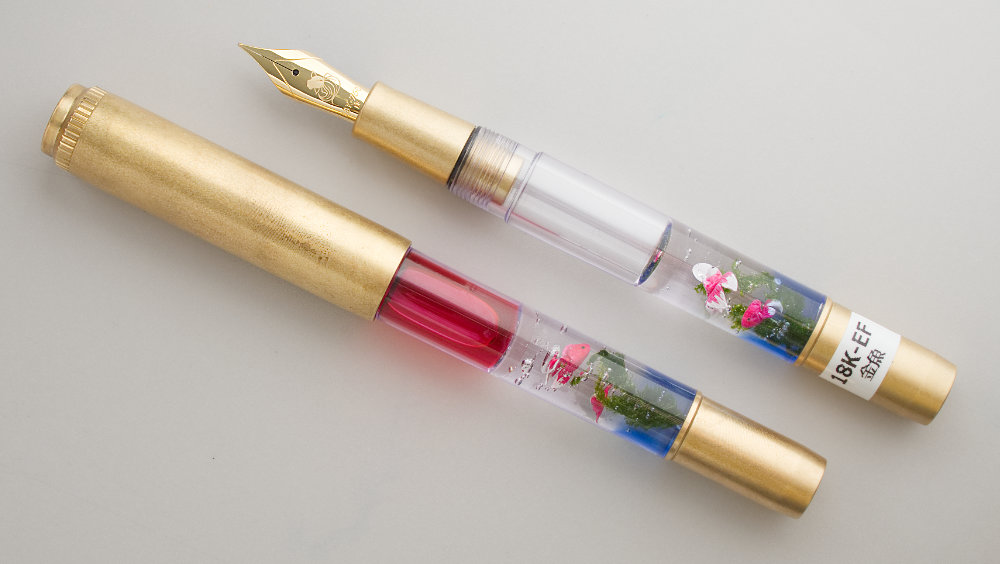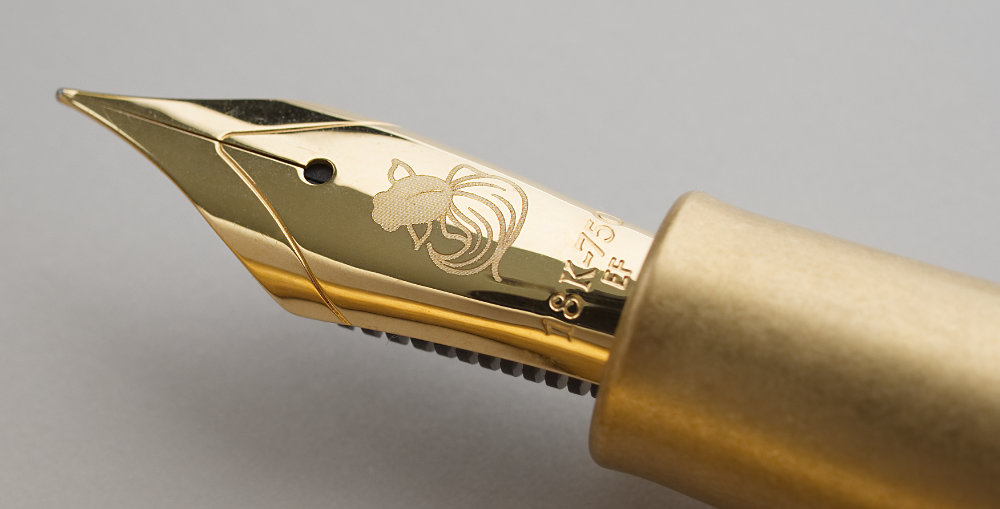 There was no shortage of Sailor pens. Pentonote and y.y. Pen Club both had fancy realo pens for sale. There were plenty of Platinum and Pilot pens as well, including all kinds of anniversary editions. One Pilot that caught my eye was this Tokyo 1964 Olympics Pilot Capless in red urushi: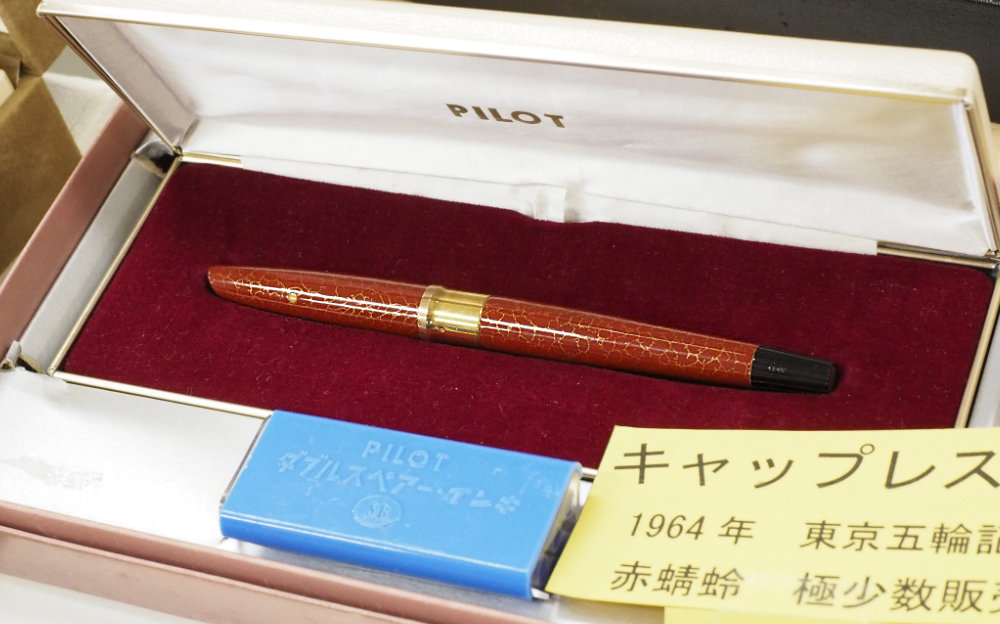 One particularly exotic Sailor, which wasn't for sale, was this Sailor Douraku, with a King Cobra Emperor nib: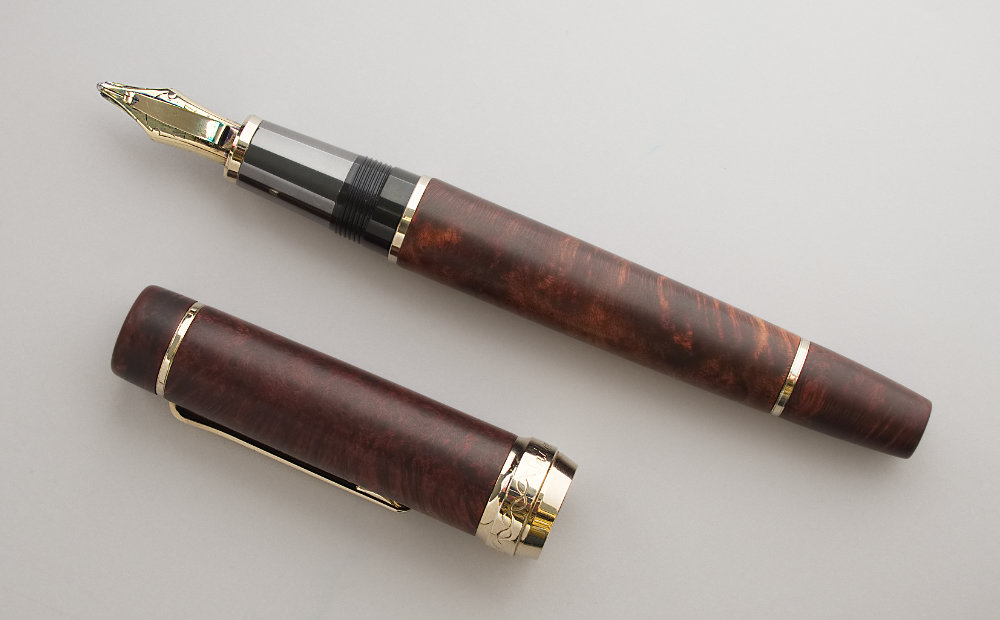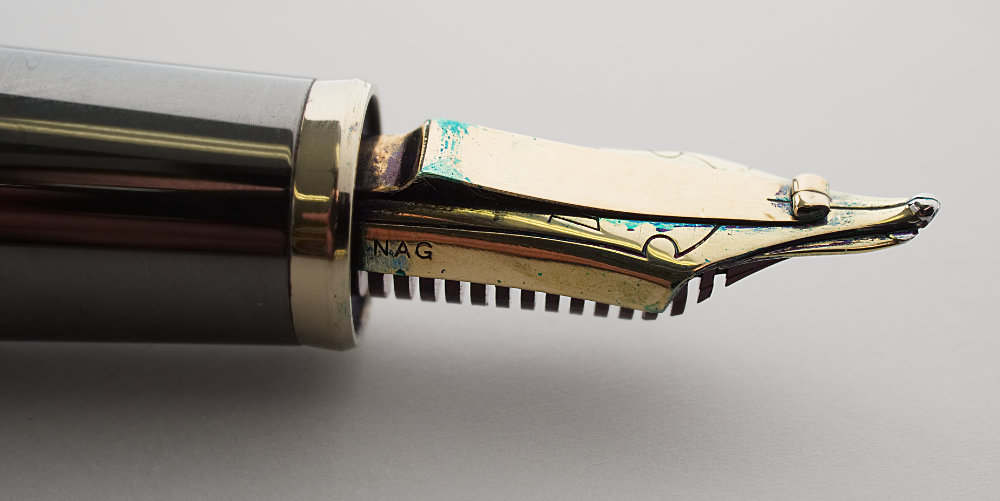 The owner also had a Sailor Briar x Urushinuri ebonite pen with a Naginata Cross Concord Emperor nib: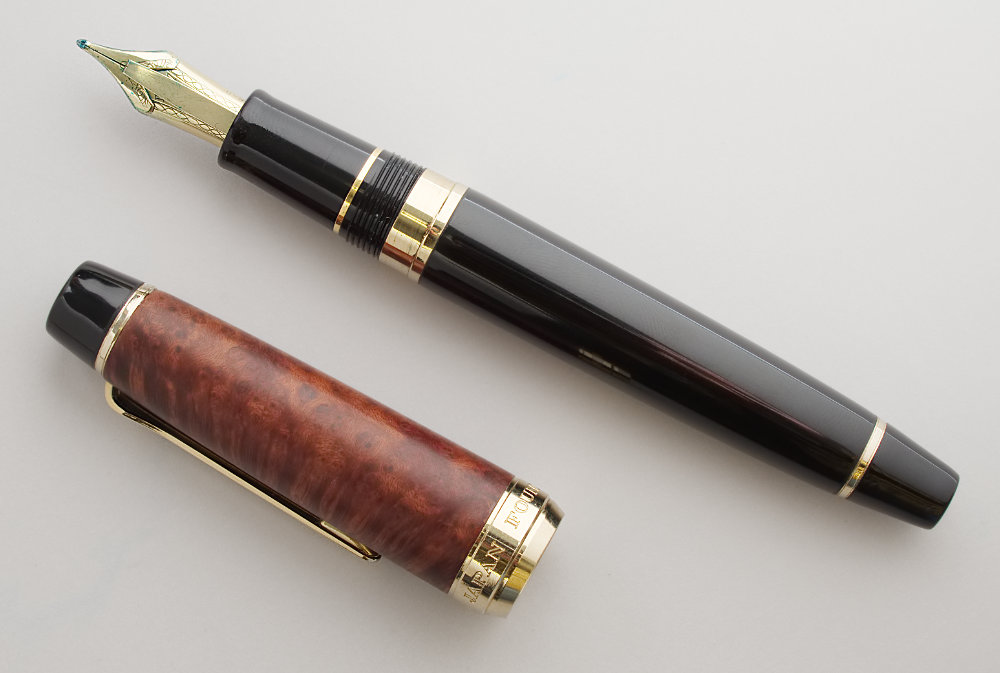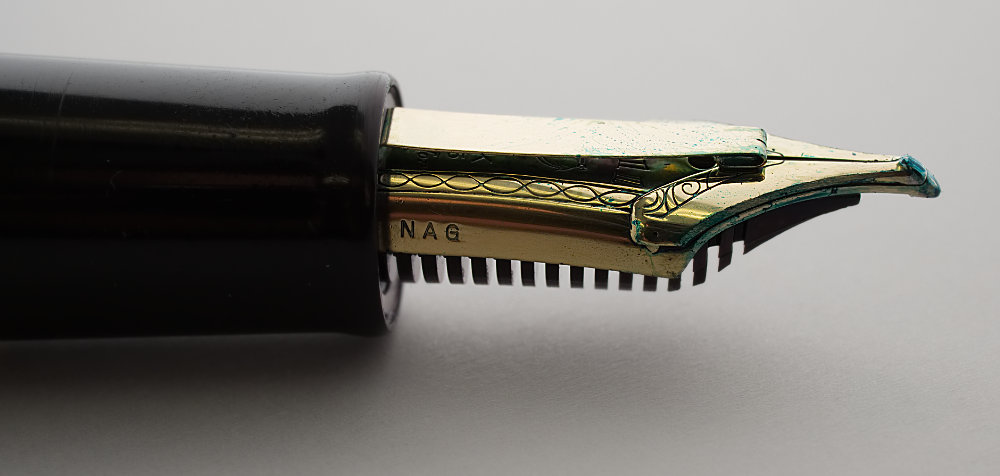 Pretty much every Platinum 3776 ever made could be found at the show, but some weren't for sale. Some traders were just showing off their private collections.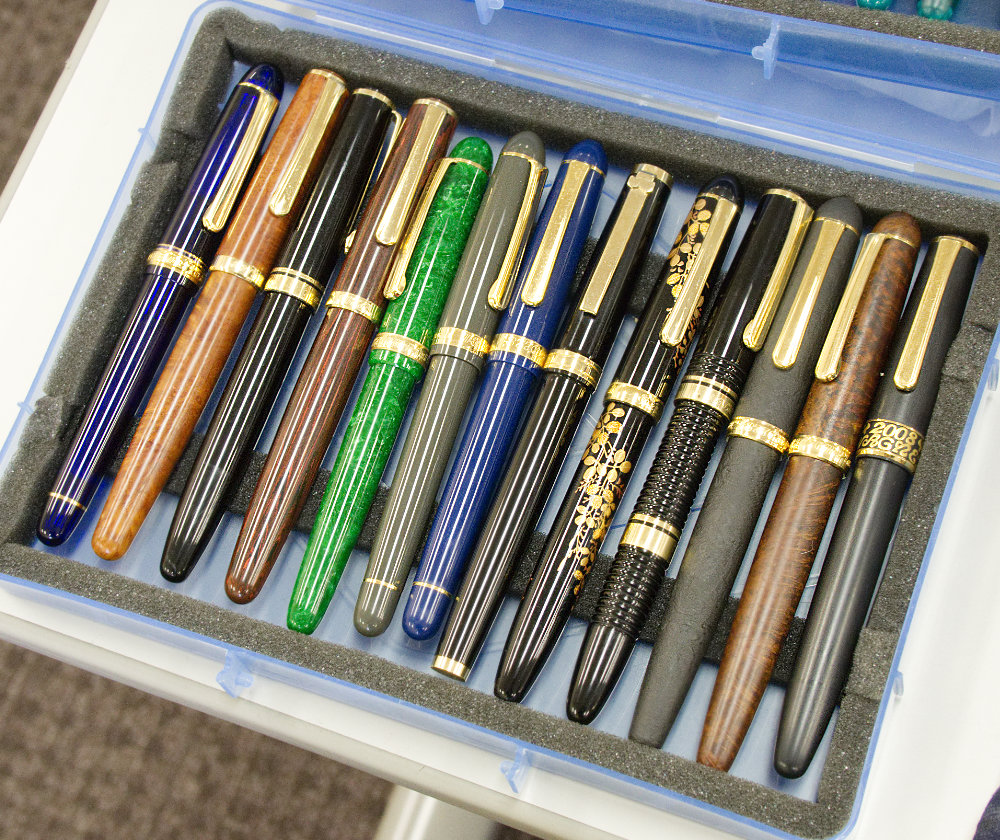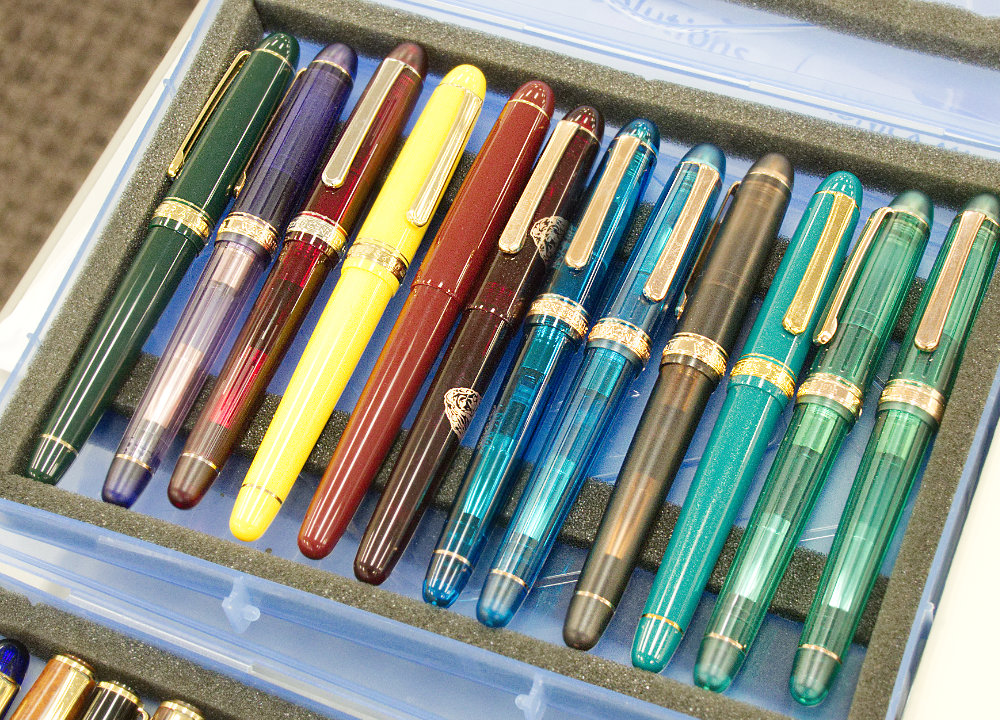 This was once again a fantastic pen show. I enjoyed talking to friends and new acquaintances and browsing the tables, and may have also bought a pen or two. Thank you Mori-san for allowing me to take photos!
---
More from the event:
#events #wagner #penclub #wagnerclub #penshow #fountainpen #ink #kakuno #decokakuno #paper #pentrading #ペントレ