Maruzen's 150th anniversary Athena pen
Storied stationery retailer and bookstore Maruzen is celebrating their 150th anniversary this year. To commemorate this occasion, Maruzen produced three limited edition pens: A Sailor KOP in micarta (Voyage), a yellow Pilot based on Custom 912 (Lemon), and the subject of this post: Athena the Pen.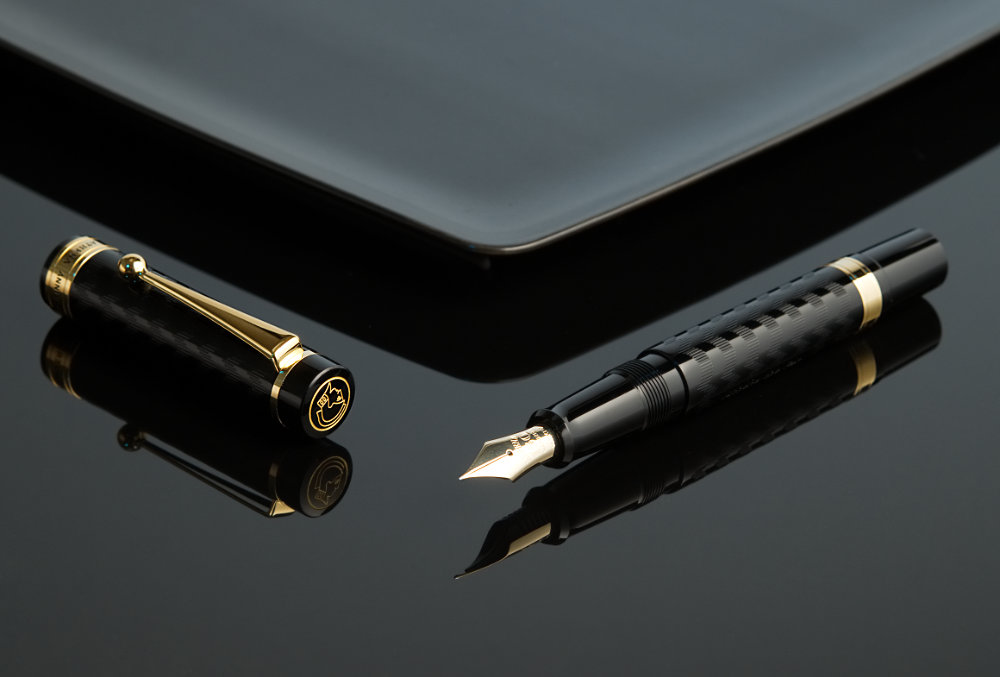 The name, Athena, may be familiar to fountain pen enthusiasts. Maruzen has a popular series of inks carrying this label, including the sought-after Eternal Blue, and even more exotic ones sold only once a year, at their annual pen fair.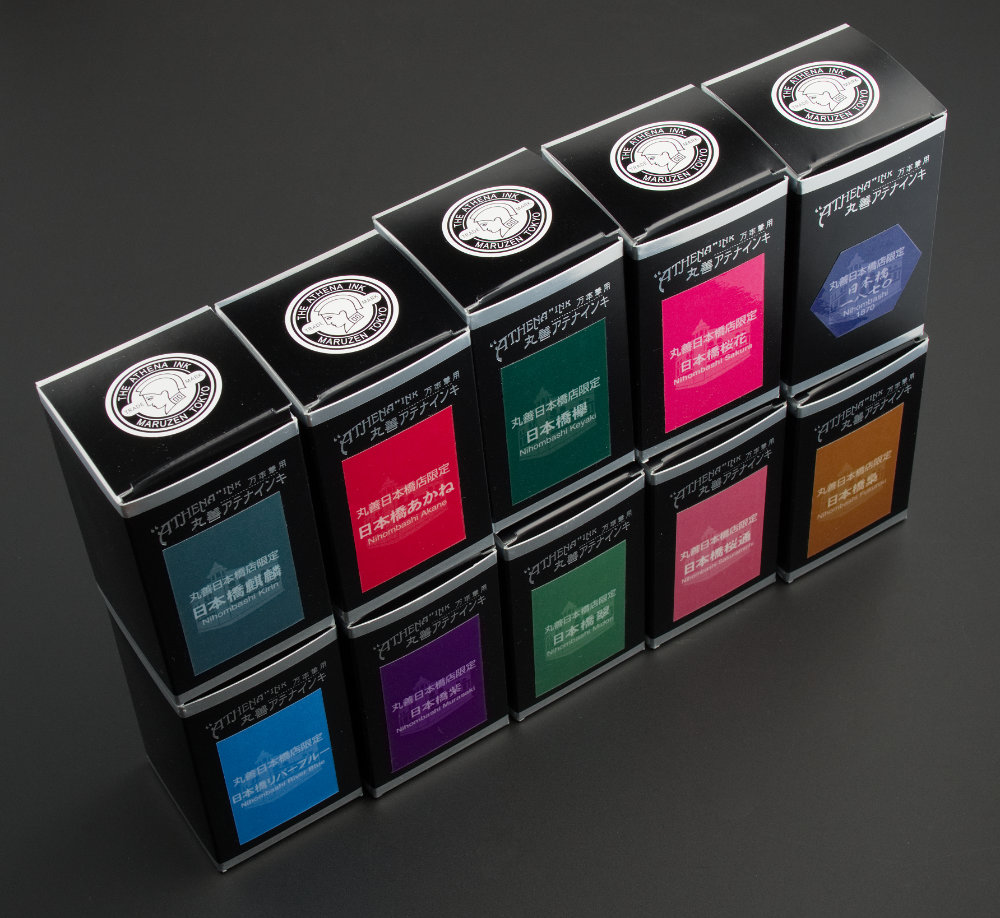 There is more to this name than inks though. Maruzen played a pivotal role in popularizing fountain pens in Japan, before the big three Japanese pen makers were founded, by importing American and British brands including the highly influential Onoto.
In 1914, Maruzen started producing their own, original pens. The first one was called Zenith (ゼニス) and modeled after a Waterman. Then, in 1925, a new house label called Athena was introduced.
As explained by Bruno Taut of Crónicas Estilográficas, early Athena models were made by Eisaburo Sakasai. A number of Athena pens were made over the following decades, until Maruzen stopped producing their own pens in the late 1960s.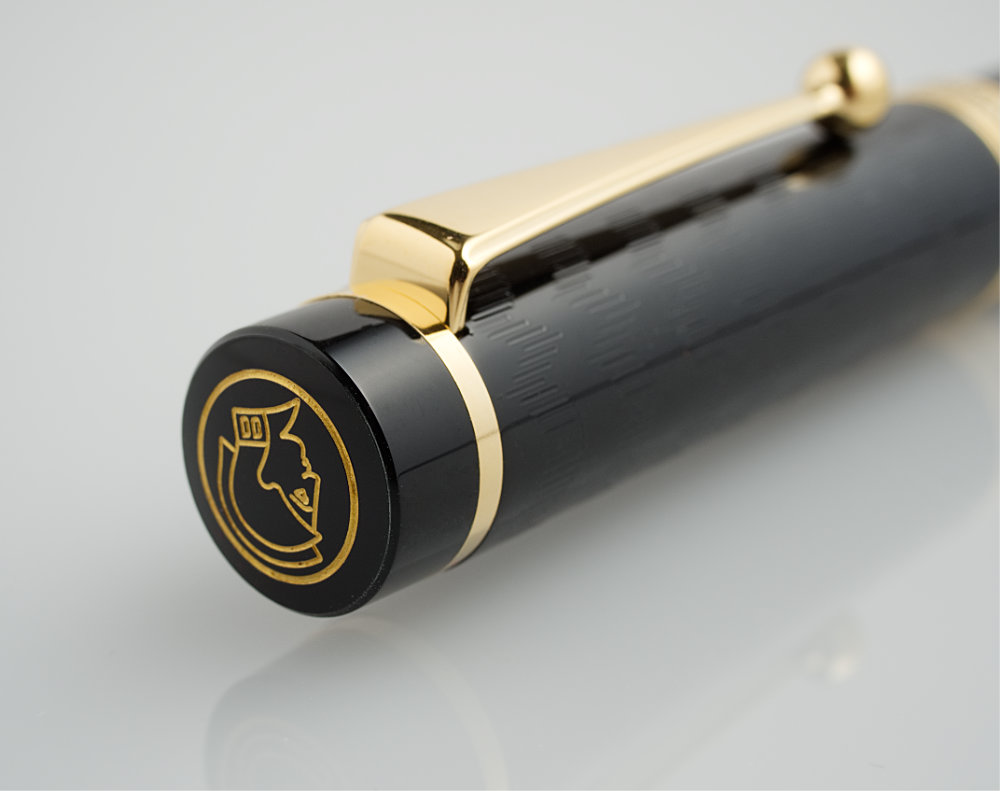 Maruzen revived this brand in the 90ths and has since sold a few new models, including Streamline and Chroma. However, unlike the early models, modern Athena pens are all made by Pilot.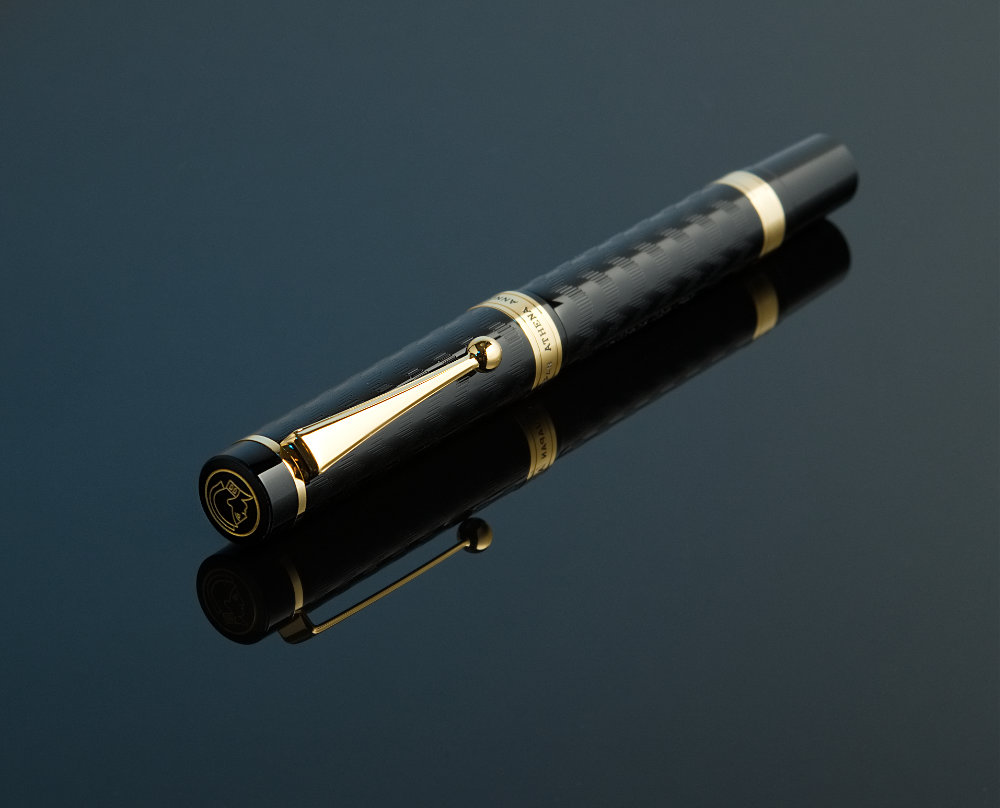 Maruzen's new 150th-anniversary model, called Athena the Pen, is said to be an homage to the original one from 1925. It also bears a striking resemblance to other recent ones, which are all throwbacks to early models.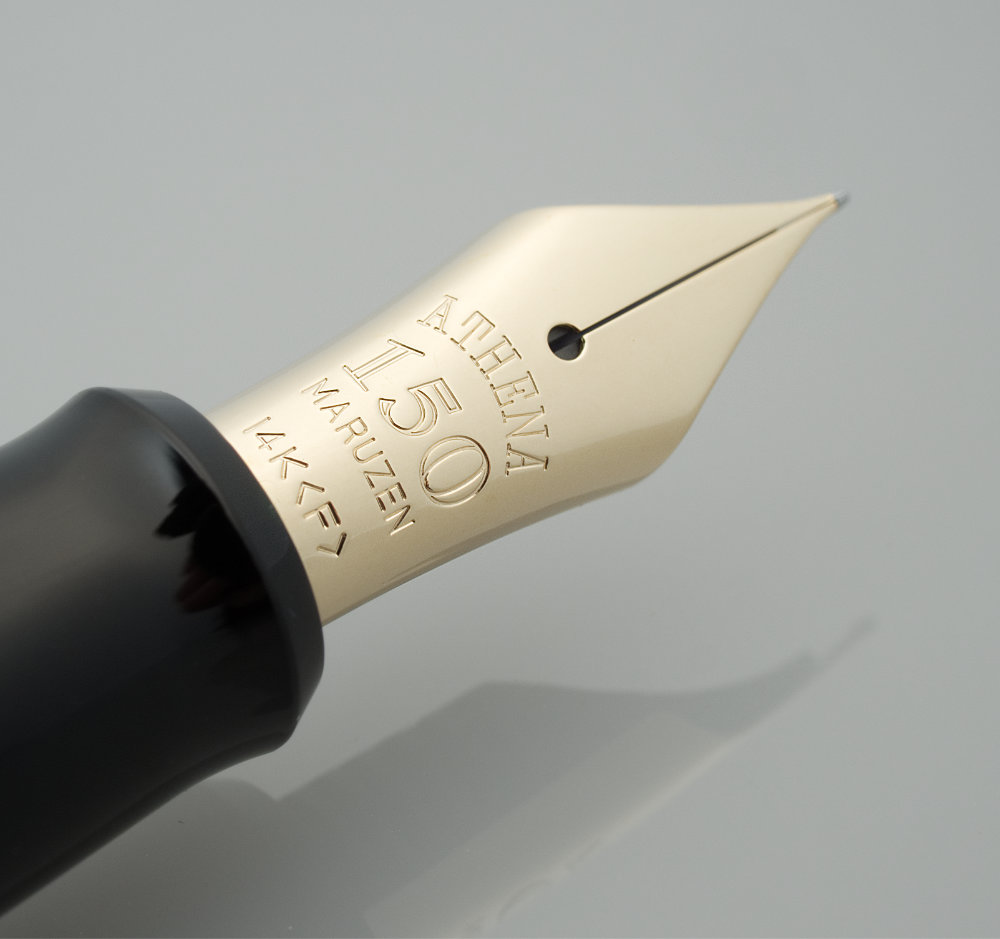 Athena the Pen shares many traits with Pilot Custom 742: A Pilot #10 14K nib, gold trims, ball-end clip, and black resin body. At around 13cm capped, it is a relatively short pen, but posts securely. It is also a light pen, at 21g.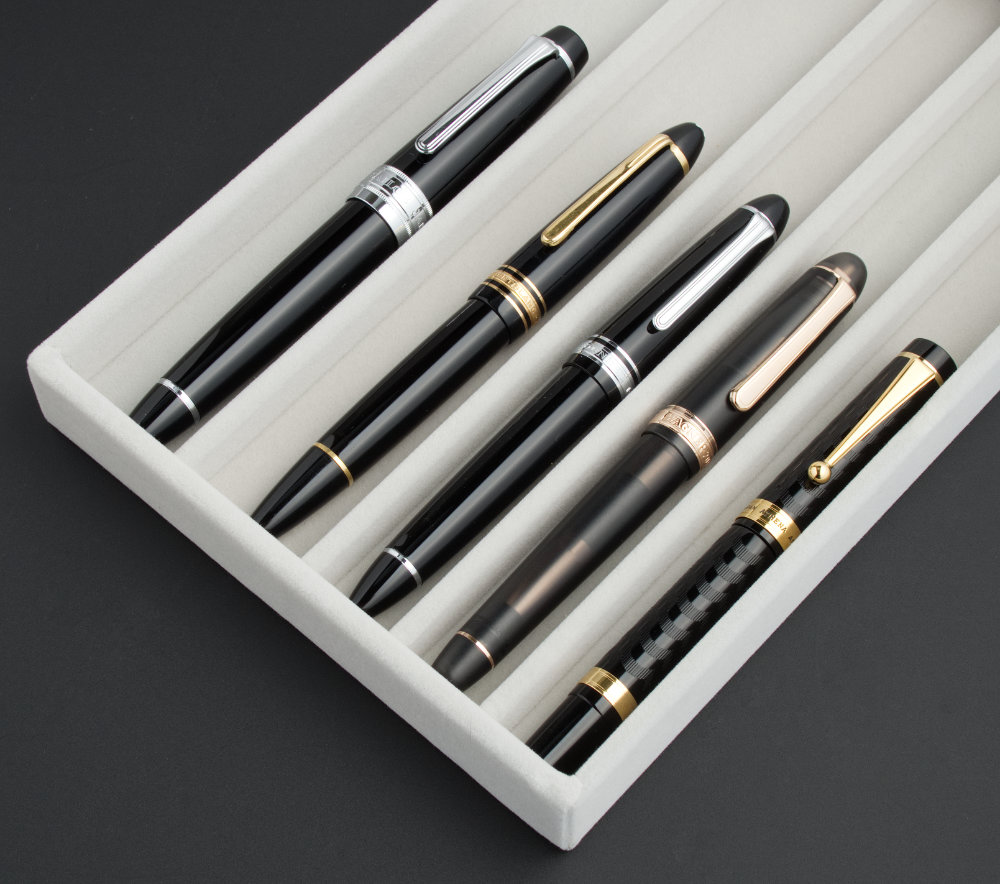 The pen comes in a simple cardboard box with retro design. It contains two smaller boxes, one with the pen, and one with an ink cartridge and a pin, shaped like a Lemon ink bottle.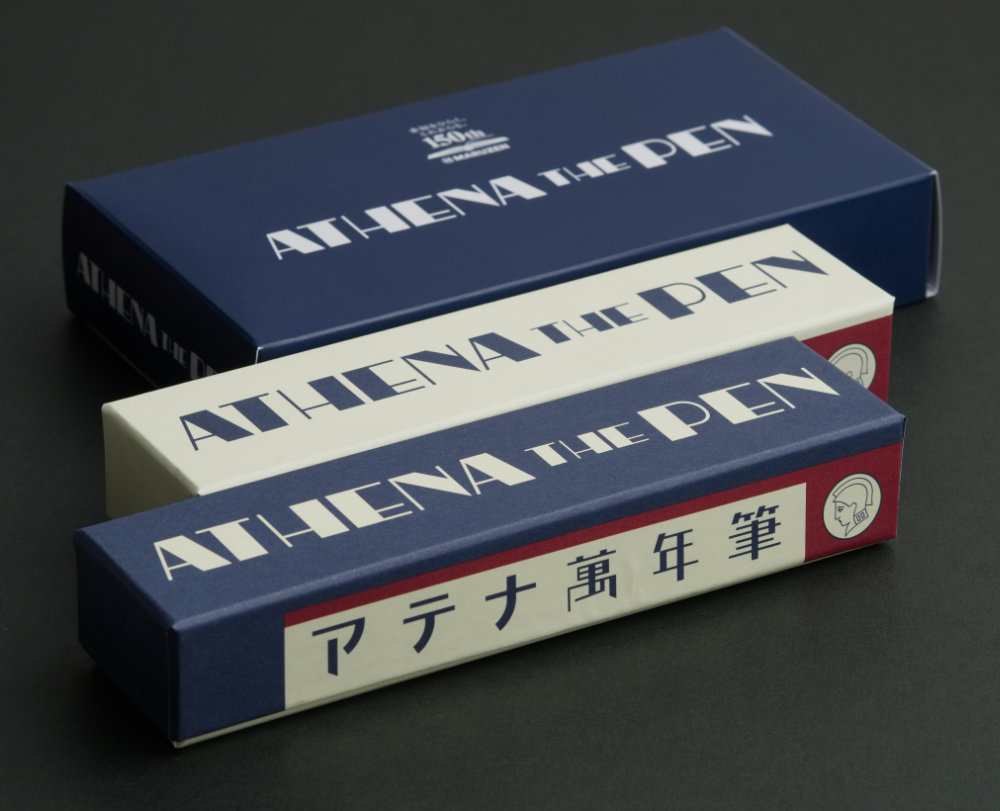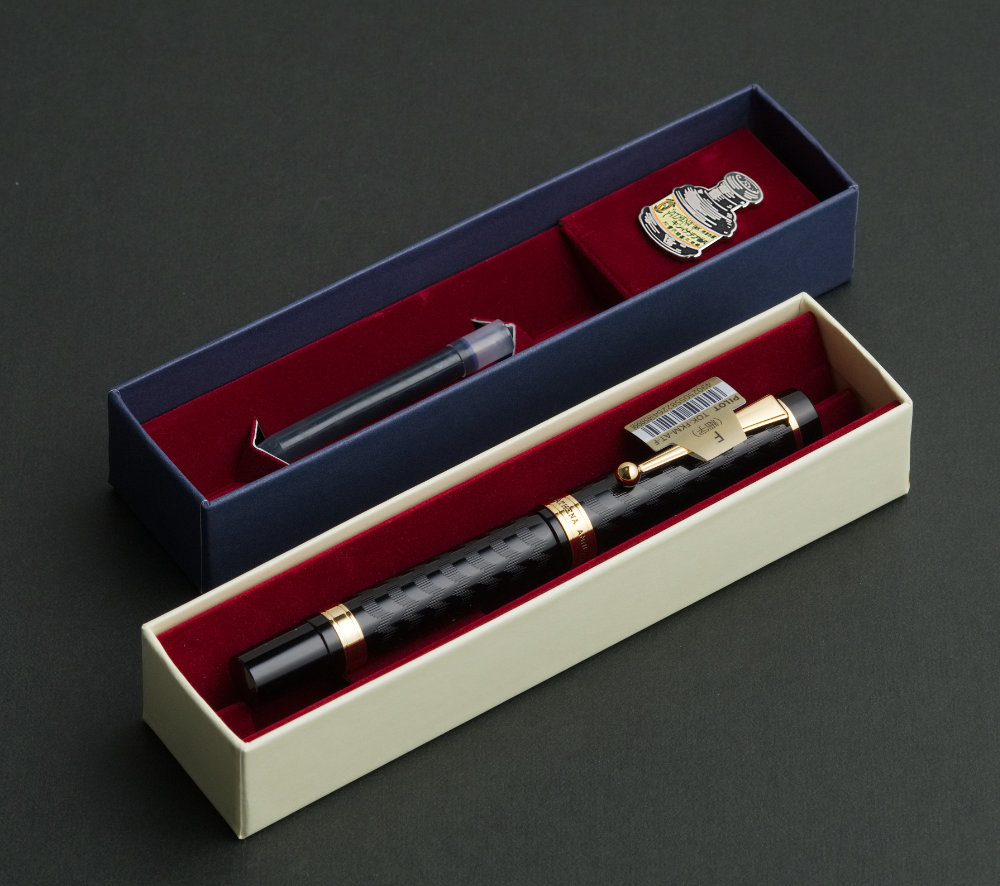 The blind cap is somewhat Onoto-esque. However, this is not an Onoto-style eyedropper but a cartridge/converter pen, and comes with a CON-70 converter.
The barrel has an elegant wave pattern with small stripes. There is also an imprint: Athena the Pen, Maruzen Tokyo.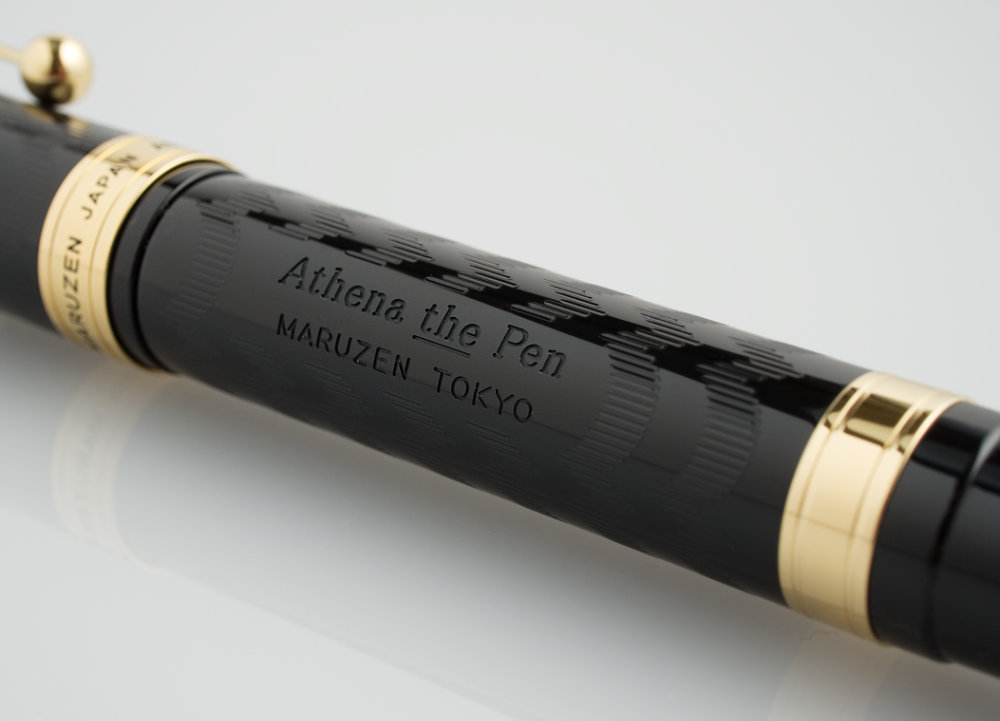 Pilot Custom 742 and 912 offer a similar writing experience at a third of the price, and those are arguably great workhorse pens. However, Athena the Pen is not only beautiful, but also a piece of Japanese fountain pen history, and for that I love it.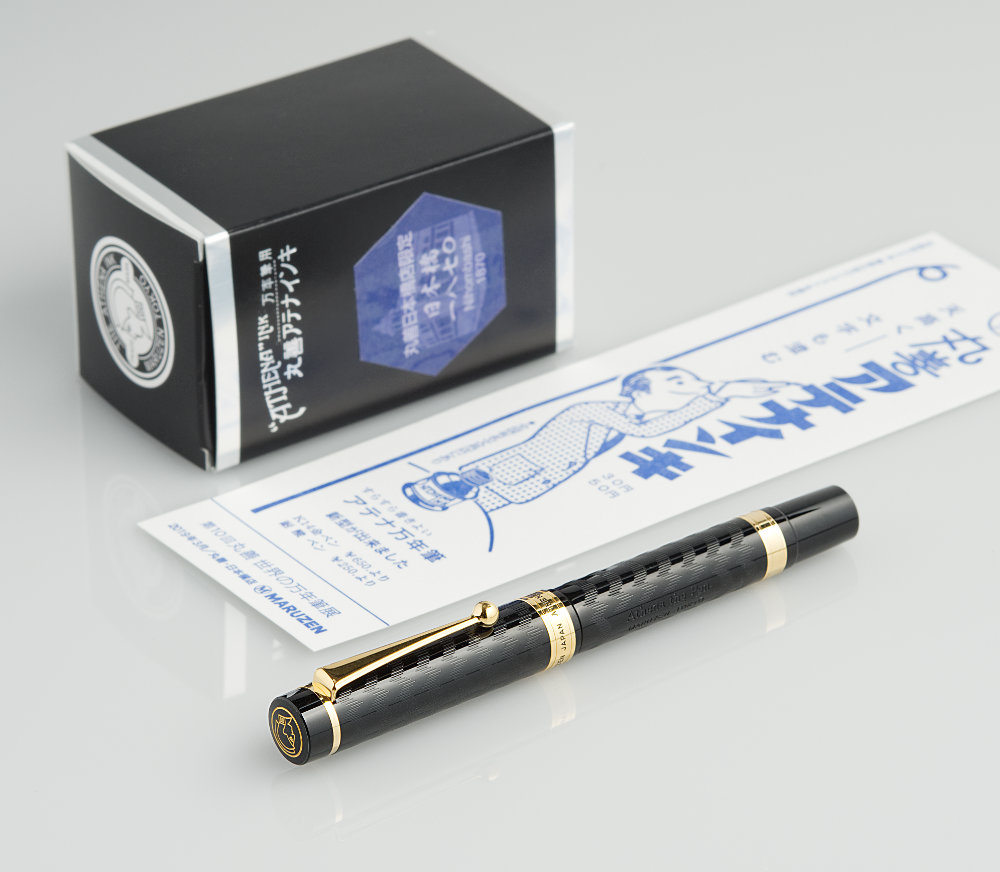 #review #pen #fountainpen #japanesepen #maruzen #athena #athenathepen #anniversary #onoto #丸善 #オノト #アテナ 万年筆