Exotic pens and new ink at Japanese pen club year-end meetup
Wagner is a Japanese pen club that I have previously written about. On December 30th, Wagner held a year-end meetup and sale event at their favorite venue in Ryogoku.
As usual, there were plenty of exotic pens available, including Wagner-commissioned limited runs, various vintage pens, and other rare items such as y.y Pen Club's red Sailor Realo.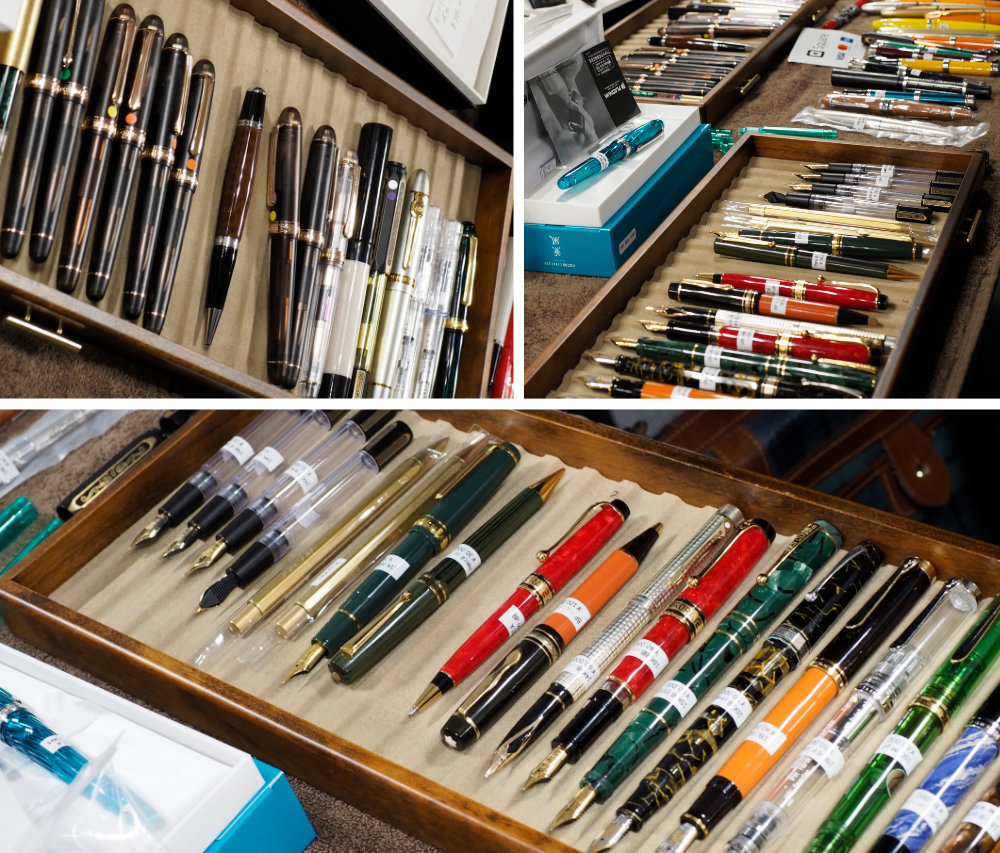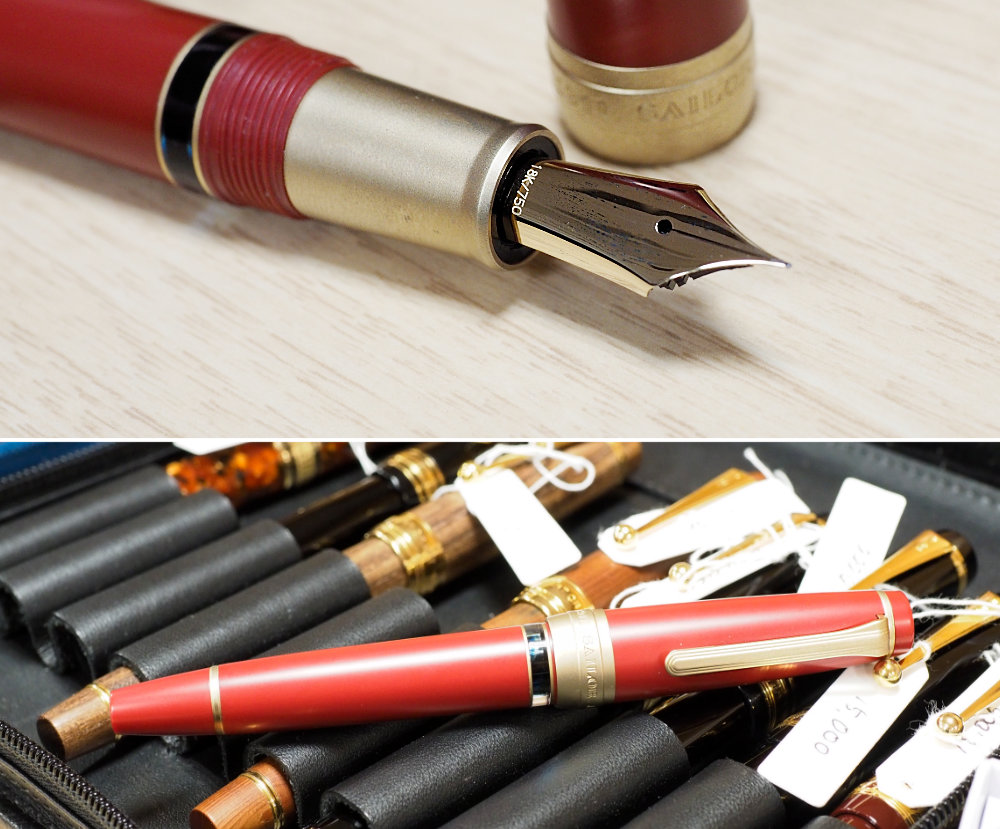 A new ink, a turquoise iron gall one called 喜望峰 (Cape of Good Hope), was available for testing and pre-order. This ink has been developed by a Wagner member and ink mixer called Gary, who's also worked with Platinum on their classic inks.
The ink will be available for sale in February next year. It is sold by Pen Saloon, a one-man shop that is known in these circles for its unique paper called Null Refill, designed to show off ink sheen and shading as much as possible. Null Refill will be the subject of a future post.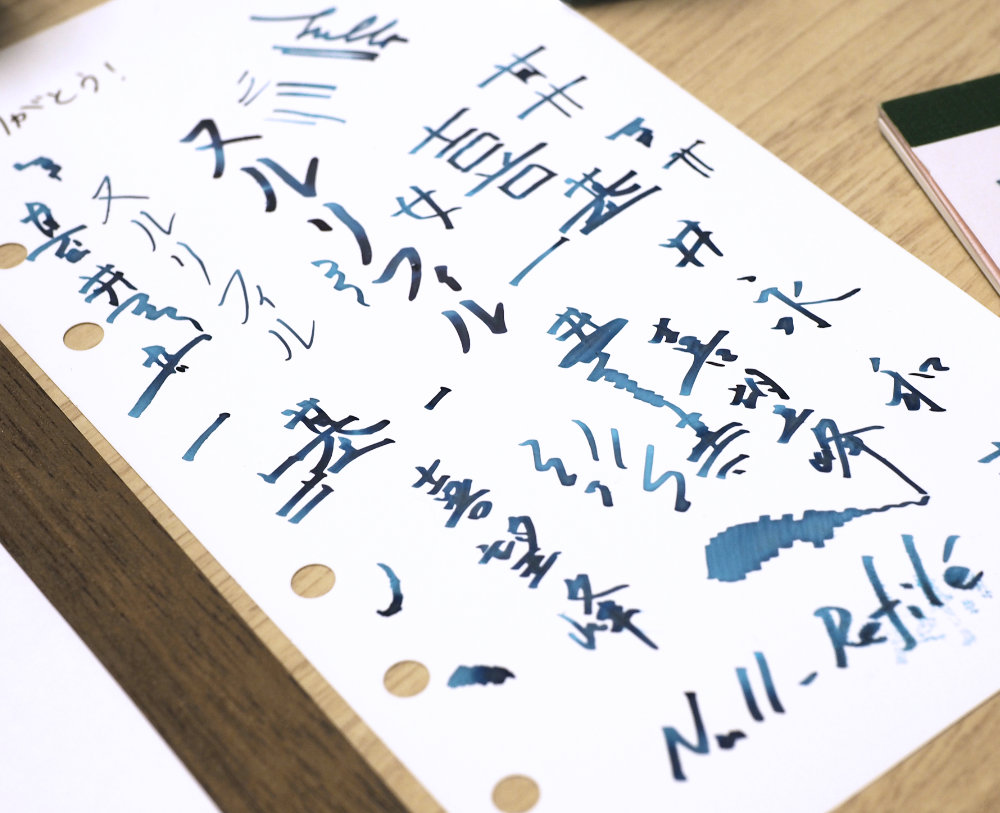 At the next booth, an artist who goes by the name eric sold so-called Deco-Kakuno (デコカクノ), decorated Pilot Kakuno demonstrators, for 5000 yen a piece. I picked up one and will do a post about it later.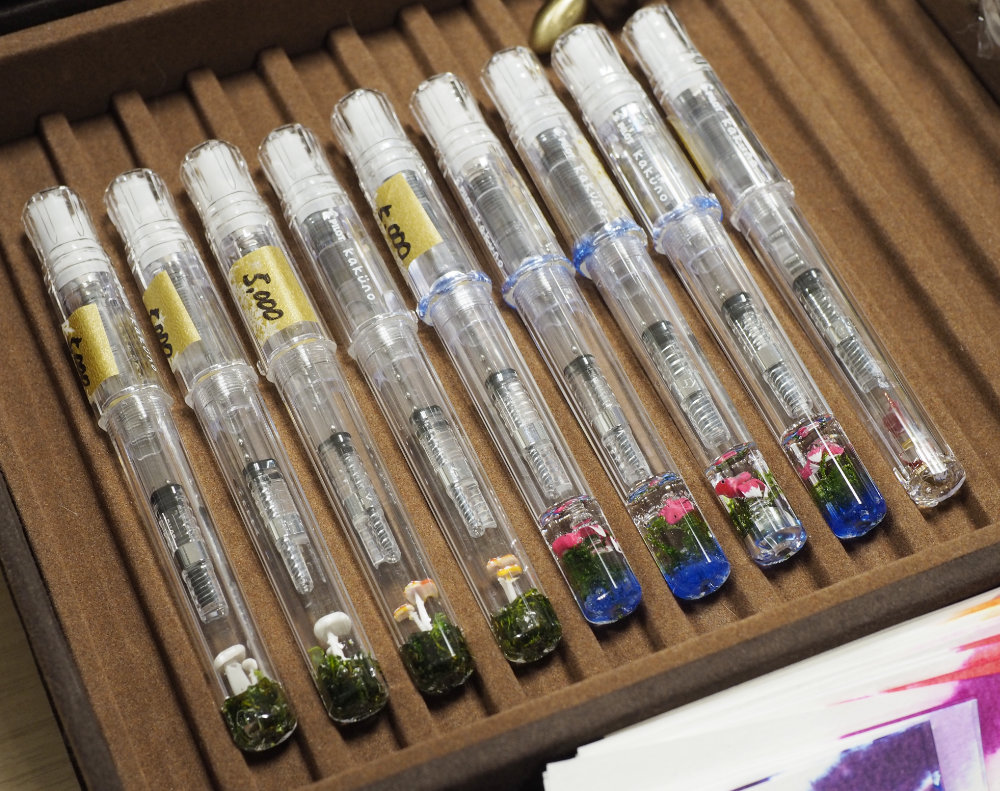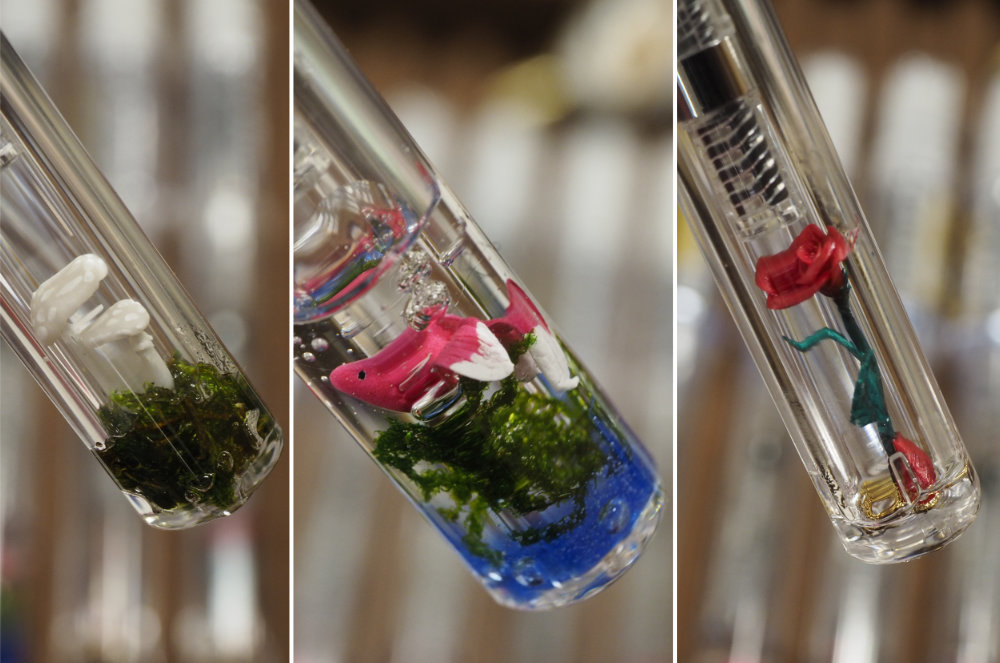 Wagner commission pens every year, and next year's model is already in progress. It will be yet another collaboration with Taiwanese pen maker Fine Writing International. Wagner boss Mori-san was showing off an early prototype that, for fun, had also been decorated by eric.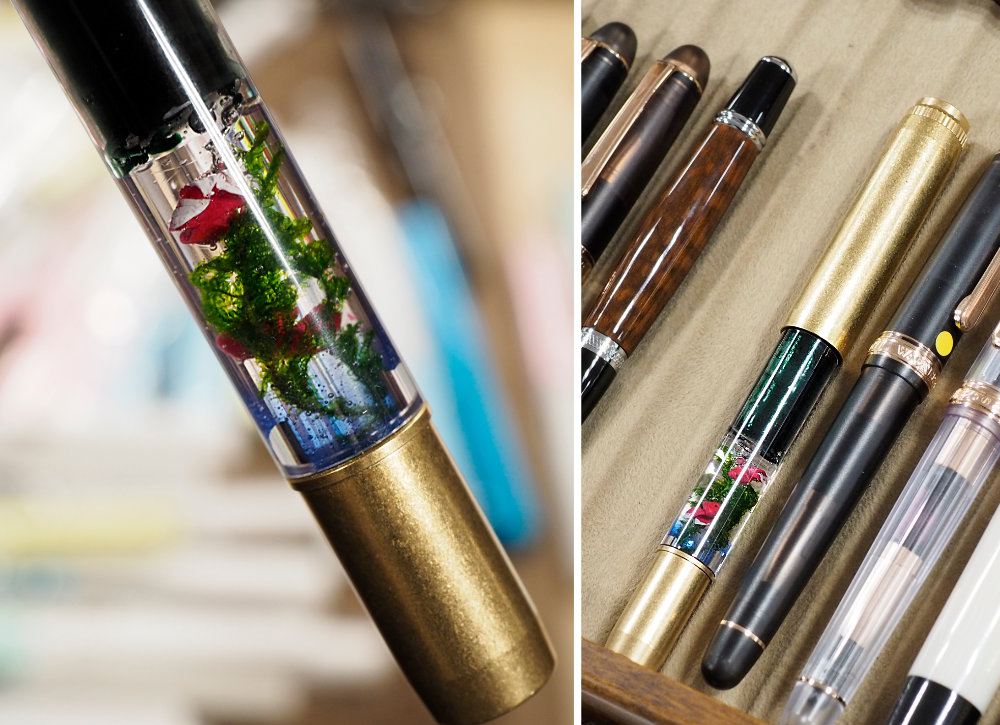 For me, the highlight of the event was Iwase-san's booth. Iwase-san is a talented pen enthusiast and craftsman who does amazing raden work on ebonite pens, with nibs from legendary nibmeister Kubo Kohei. For more on these pens, see Mr. Iwase's Creations on Crónicas Estilográficas.
Iwase-san is contemplating whether to sell these pens, and how to go about it. There are only a handful made so far, and nib supply in particular is limited, as Kubo-san is over 90 years old.
He did, however, recently ask friend and Crónicas Estilográficas blogger Bruno Taut to bring a few pens to the Madrid Pen Show, to gauge interest.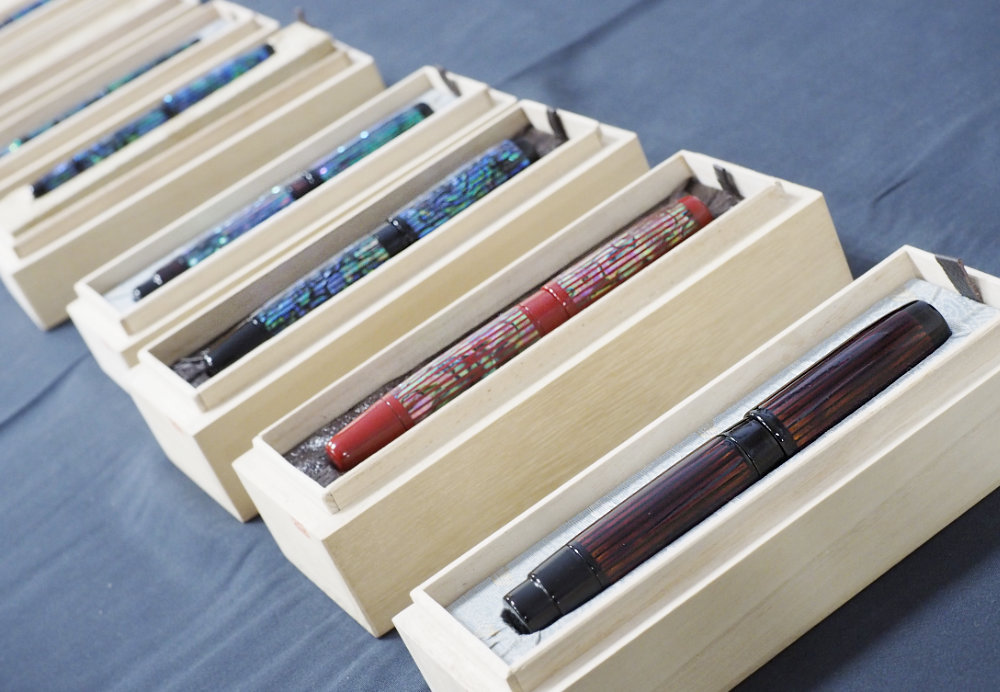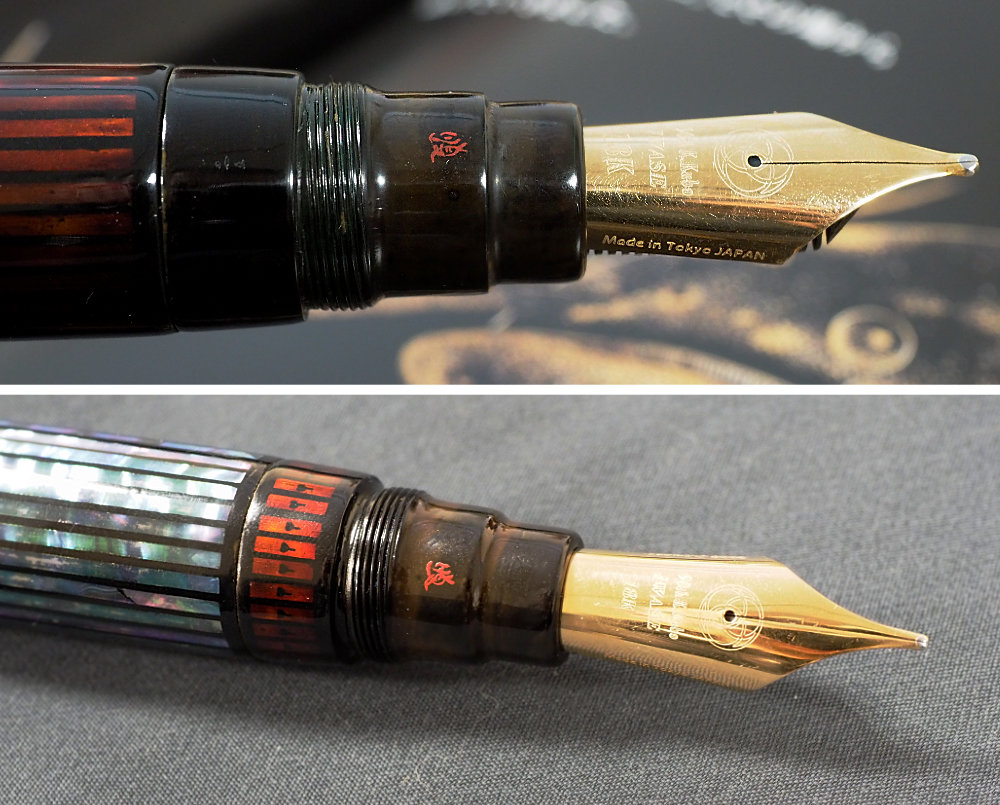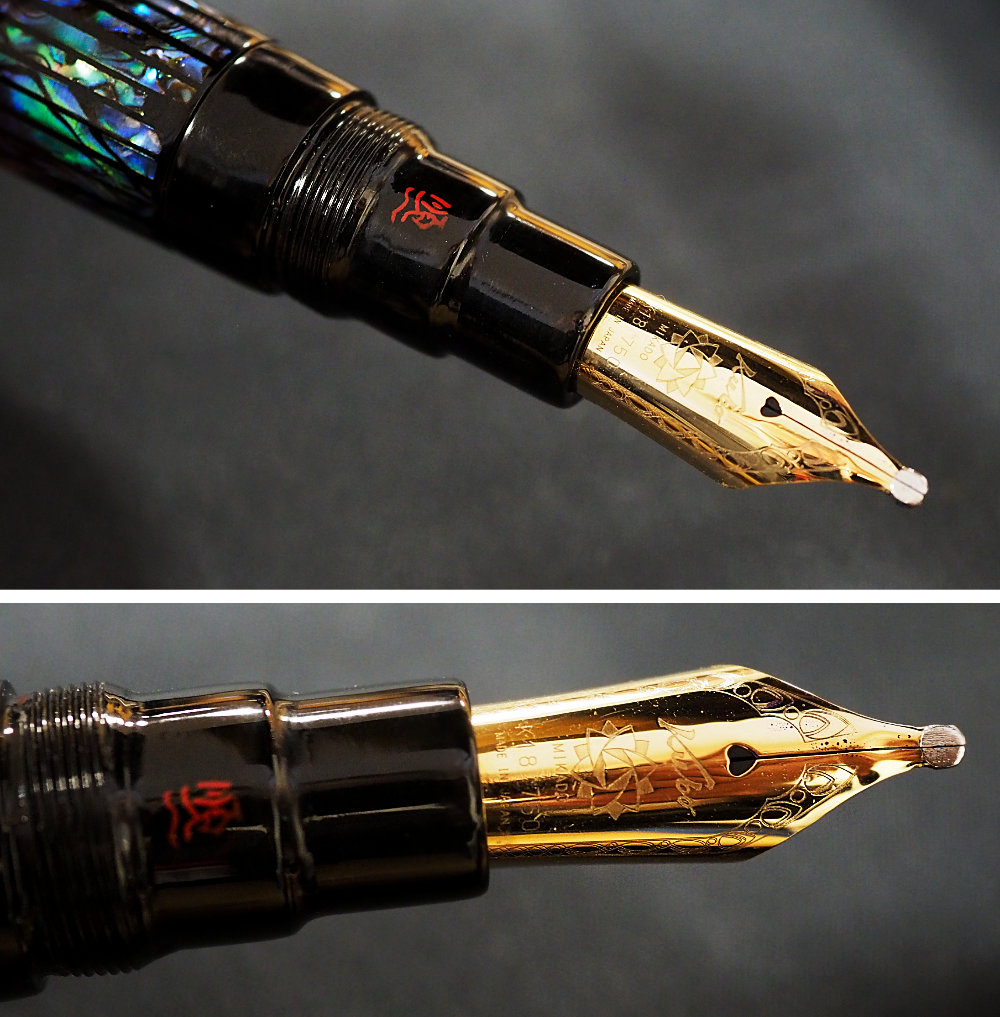 As usual, this was a fun event, and I much enjoyed the interesting conversations with Iwase-san, Bruno Taut, Mori-san, Eurobox owner Fujii-san, and other attendees. This time I also actually did the paperwork to join the club, so now I am a card-carrying Wagner member.
Looking forward to see everyone at the next major event in February!
#events #wagner #penclub #wagnerclub #penshow #fountainpen #ink #kakuno #iwase #iwasepen #decokakuno #nullrefill #paper