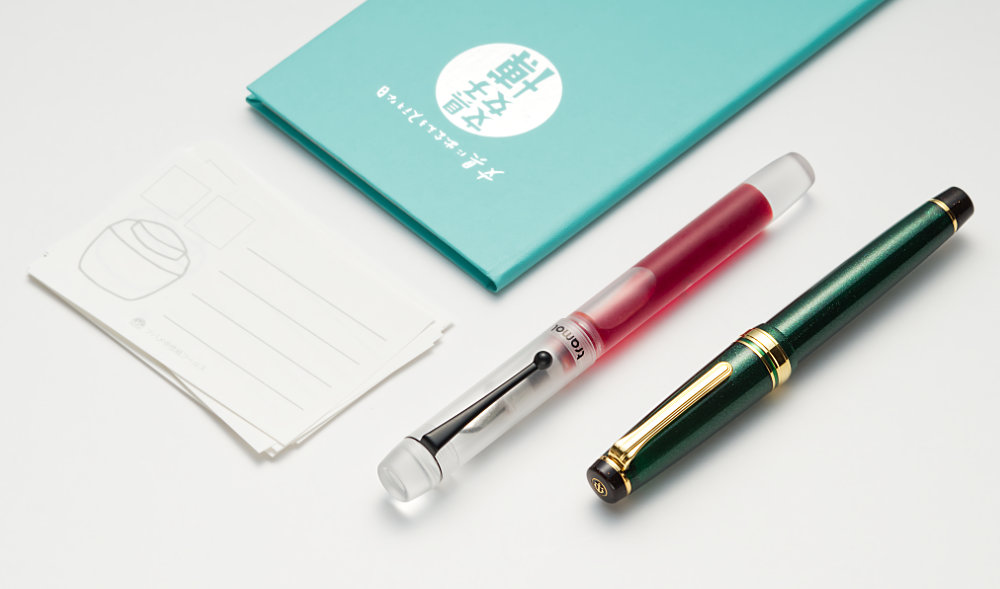 This year, veteran pen blogger Bruno (Crónicas Estilográficas), youtuber Alesa (Inky Rocks), and I are collaborating on a year-end summary of Japan pen trends and events. Here is my take.
Tono & Lims everywhere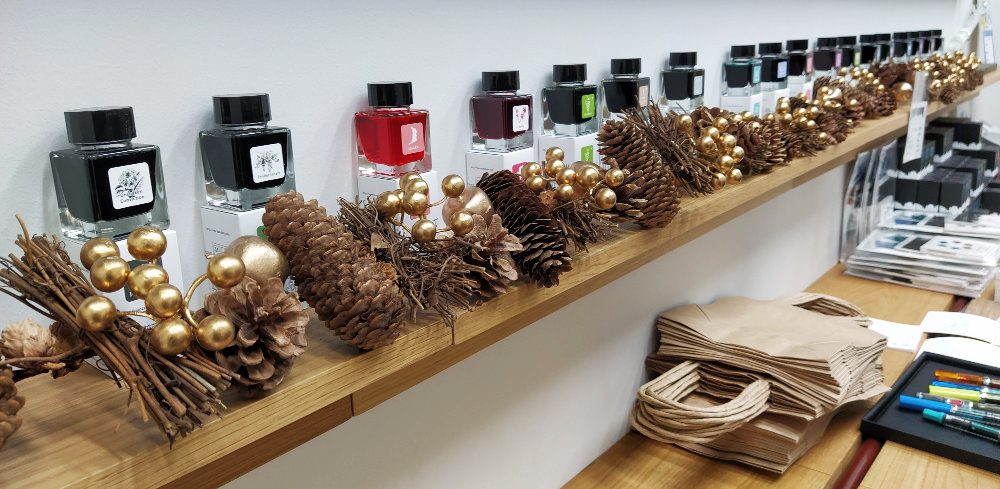 This Korean ink maker is mostly unheard of in the West, but made a big splash in Japan this year. They did it by taking a leaf out of Sailor's book.
Tono & Lims launched earlier this year with a mildly interesting lineup of inks, easily lost in the avalanche of ink releases. Since then, they have quickly developed an impressive number of store-exclusives and collaborations, all in one year: Kobayashi, Hirayama Mannendo, Shokido, Okamotoya, Endpaper, Helico, Ken Takeda, Hizen 5, Umeda Pen Summit, Tainan Pen Show, and others.
Additionally, they have expanded their own lineup with more unusual offerings, including fluorescent and shimmering inks, Christmas specials, and more. These inks can now be found at retailers big and small across Japan.
This many releases in just one year is an impressive effort for any ink maker, but especially for a new brand. Tono & Lims made quite an entry this year and has been one of the most visible ink brands, perhaps second only to Sailor. I'm sure we'll see more of this brand next year.
Ink swamp deepening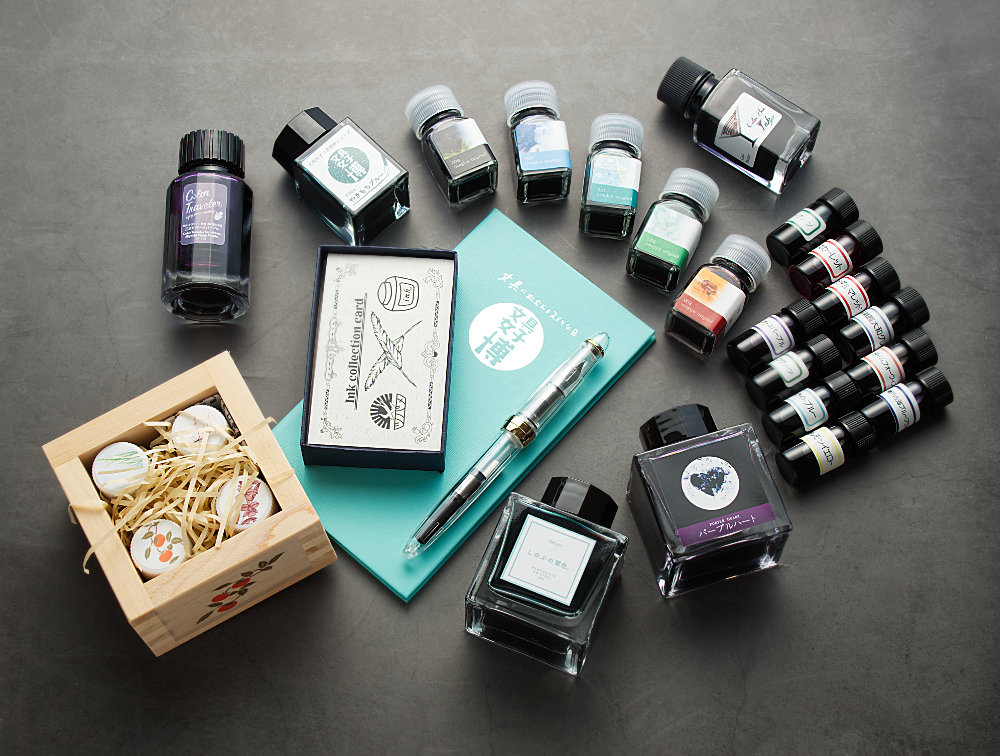 Continuing on the same theme, Japan's obsession with ink shows no signs of abating. Last year, people started talking about inku-numa (インク沼), or ink swamp, and this year the swamp got even deeper.
We had even more ink events this year, even more opportunities to buy and obsess over inks. Bungujoshi's Inku-numa event in August was a celebration of ink madness: Most Japanese retailers with store-exclusive inks finally coming together and selling their sought-after bottles in one place.
Just two months later we had TIPS, with even more inks than last year. If that wasn't enough, there were also two Tono & Lims ink events in Tokyo, and plenty of ink at the pen show in Kobe.
Sailor is now selling exclusive inks directly from their online store. Earlier this year they offered the Sherbet Color inks (again), and more recently four Izakaya-themed inks.
Another interesting development was that Kuretake, known for their brush pens and art supplies, started an Ink café, competing with Sailor's ink studio and with Inkstand.
Most of the frenzy seemed to be around Sailor and Tono & Lims inks, but Taiwanese brands Lennon Toolbar and Ipaper appeared to be popular as well.
Chinese pens gaining popularity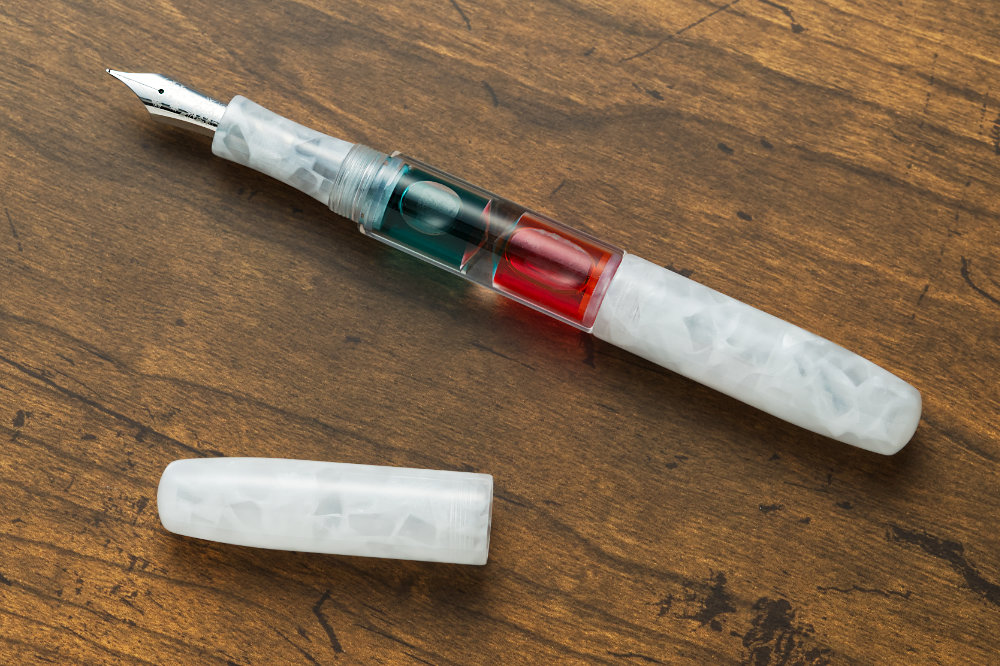 Chinese pens seem to be more widely available this year. One new and noteworthy brand is Kaco, whose pens and cases are now available at major retailers like Pelle Penna. Another pen that's easy to find at retail stores is Fonte, a rebranded Jinhao 992.
Any search for a fountain pen on Amazon Japan results in pages after pages of PenBBS, Moonman, Wing Sung, Delike, Jinhao, Hero, and Duke listings. The last three have been available on Amazon for a while, but there's more than ever now.
Chinese pens have been spotted more frequently in Japan this year, both online and offline. A few examples:
This trend is not unique to Japan, of course. US retailer Goldspot has sold PenBBS and Moonman for a while, and recently Jetpens started selling the Helico-inspired Moonman Wancai.
Sailor dominating, but Pilot and Platinum waking up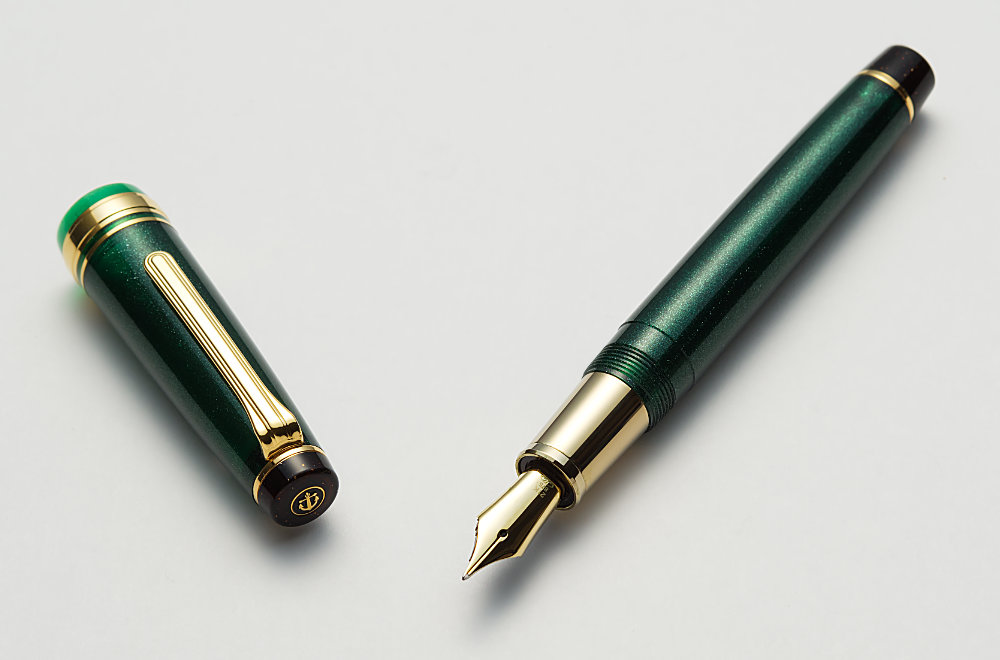 While Sailor keeps firing on all cylinders with their many inks and glittery Pro Gears, we have seen less from the two other major pen makers in recent years. Both Pilot and Platinum were criticized for their 100-year-anniversary announcements, as they only released high-end collector's pieces. While Pilot did release a new model in early 2019, the steel-nibbed Pilot Custom NS, its reception was lukewarm.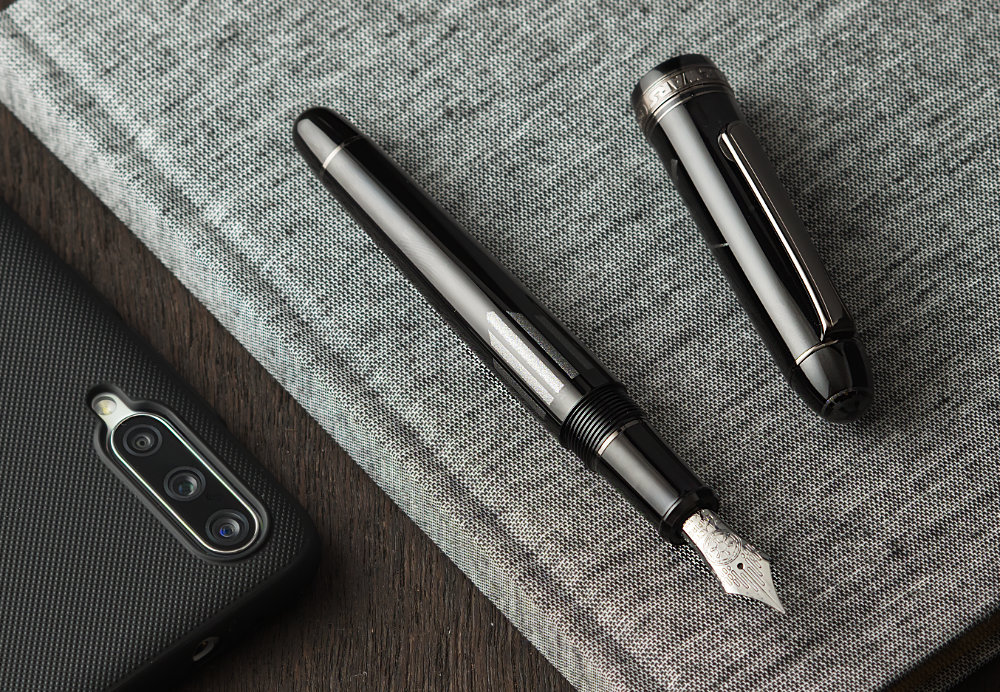 Fortunately, we started seeing interesting announcements or releases from both pen makers during the second half of the year. Platinum released or announced several new 3776 editions, including the Star Wars series, the US-exclusive Carnelian, Nagasawa's Apricot, and of course Rokka, which quickly sold out in Japan. In May next year, a Godzilla-themed 3776 will be released.
Pilot suddenly announced a whole bunch of Decimo limited editions, as well as the new Capless LS model. They also turned the previously Asahiyakami-exclusive red Custom 845 into a standard production model, and refreshed the popular Custom 74.
Here's hoping that we see even more of these two venerable pen makers next year!
---
See also:
#pen #fountainpen #japanesepen #tips #penshow #pentrends #yearinreview #sailorpen #文具館コバヤシ #penbbs #tono & lims #インク沼