Eureka Dodecagon aka-tamenuri: A silver-nibbed, handmade urushi pen from South Korea
In October last year, an intriguing post appeared on FPN: A South Korean member named David described how he'd made his own pens from ebonite, done is own urushi lacquer, designed his own ebonite feeds, and somehow even made his own nibs. If that wasn't enough, he'd chosen to make nibs out of Argentium silver.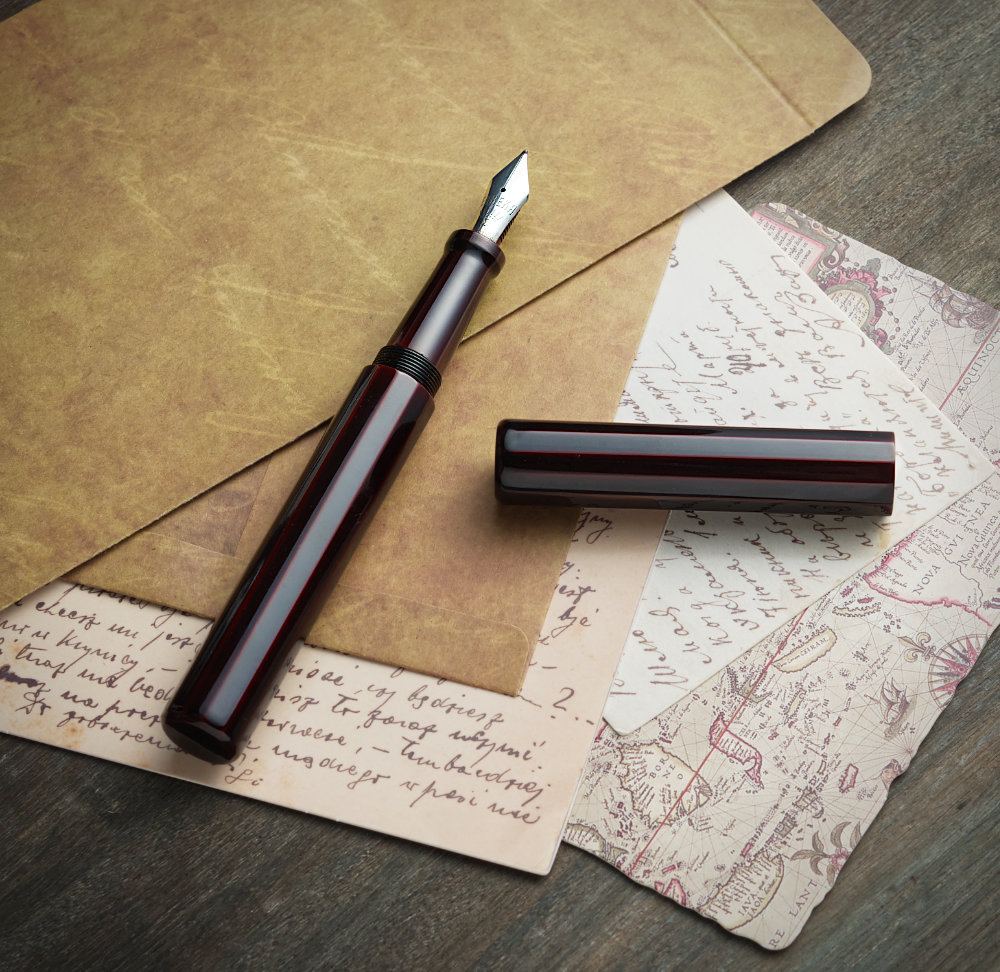 While admittedly skeptical, I wanted to know more, so I kept an eye on his blog. A few weeks later, David posted an update: A new faceted design, Dodecagon Symmetry. I love faceted pens and this one looked great.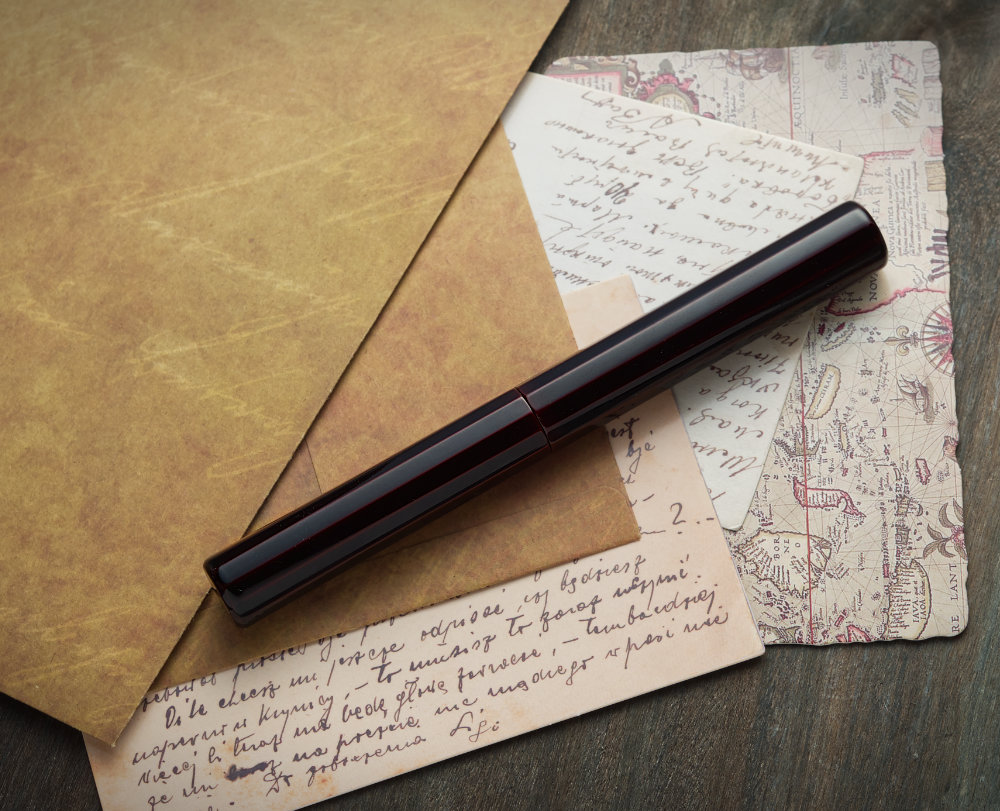 That was it, I had to have one. So, I contacted him and ordered a Dodecagon with aka-tamenuri urushi lacquer and with an Argentium nib. It would take about four months, he said. There were 20-30 names ahead of me.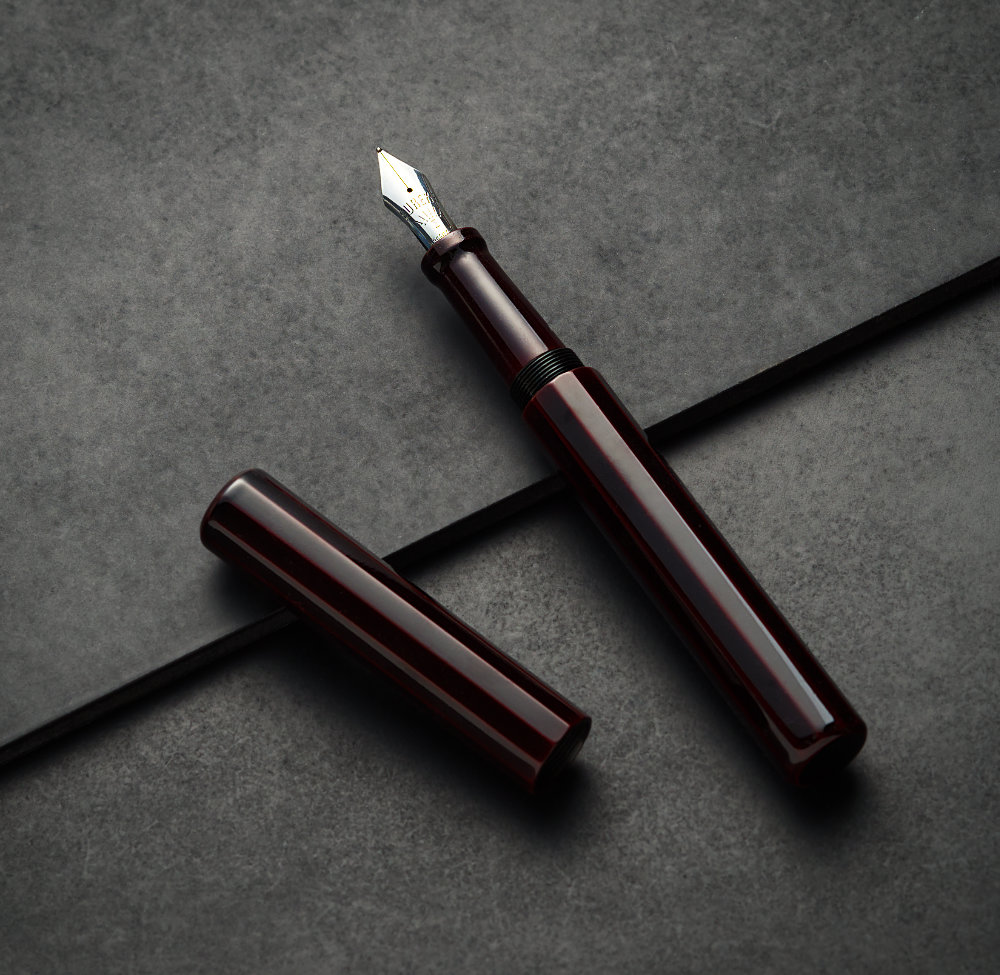 In April, my pen was finally ready. However, at that point, COVID-19 had already impaired Asia's postal networks, and Korea Post refused to ship to my address in the suburbs of Tokyo. Downtown Tokyo was, for some reason, still OK, so I asked my friend Alesa (Inky Rocks on Youtube) if she would be OK to receive it. She was, so the pen went to her first (and she did a fantastic video review of it!).
Now I finally have the pen in my hands. First impressions: This is a large pen. Huge. It even dwarfs a Pilot Custom Urushi. It also seems to be a well-made pen. Threads are silky smooth, the aka-tamenuri urushi lacquer has no visible imperfections, and the nib engraving looks better than on many mass-produced pens. The whole pen oozes quality.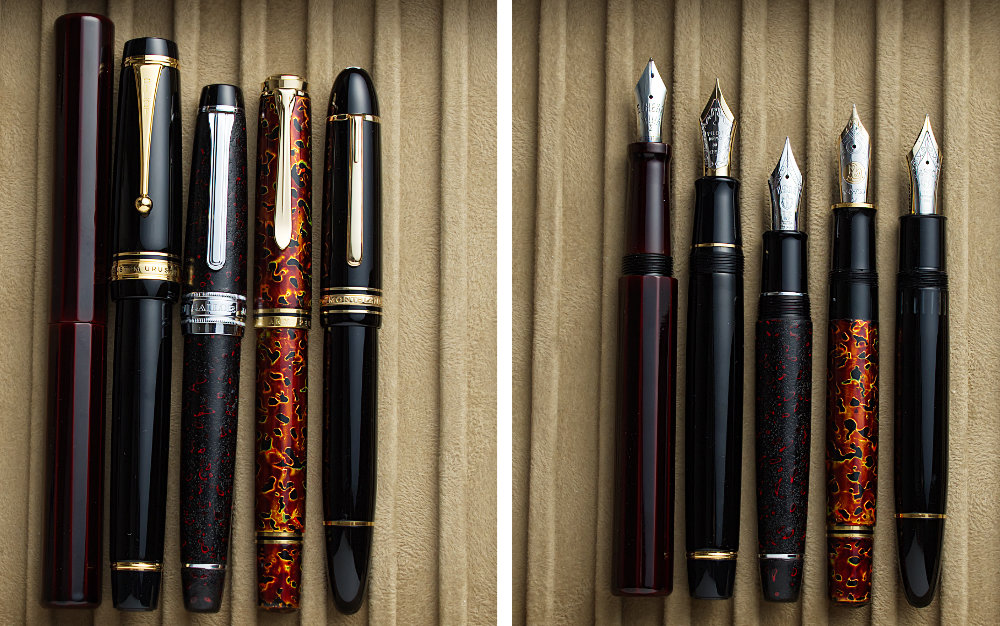 The nib is perhaps the most unique aspect of this pen. Argentium silver is said to be more tarnish-resistant than sterling silver (Inky Rocks has a good explanation in her video). Mine is a medium nib, and it writes like a Japanese medium with pleasant, pencil-like feedback. It is softer than a steel nib but I wouldn't want to push it.
The nib is slightly shorter than a Jowo #6 but seems to have wider shoulders. It is friction-fit but easy to remove.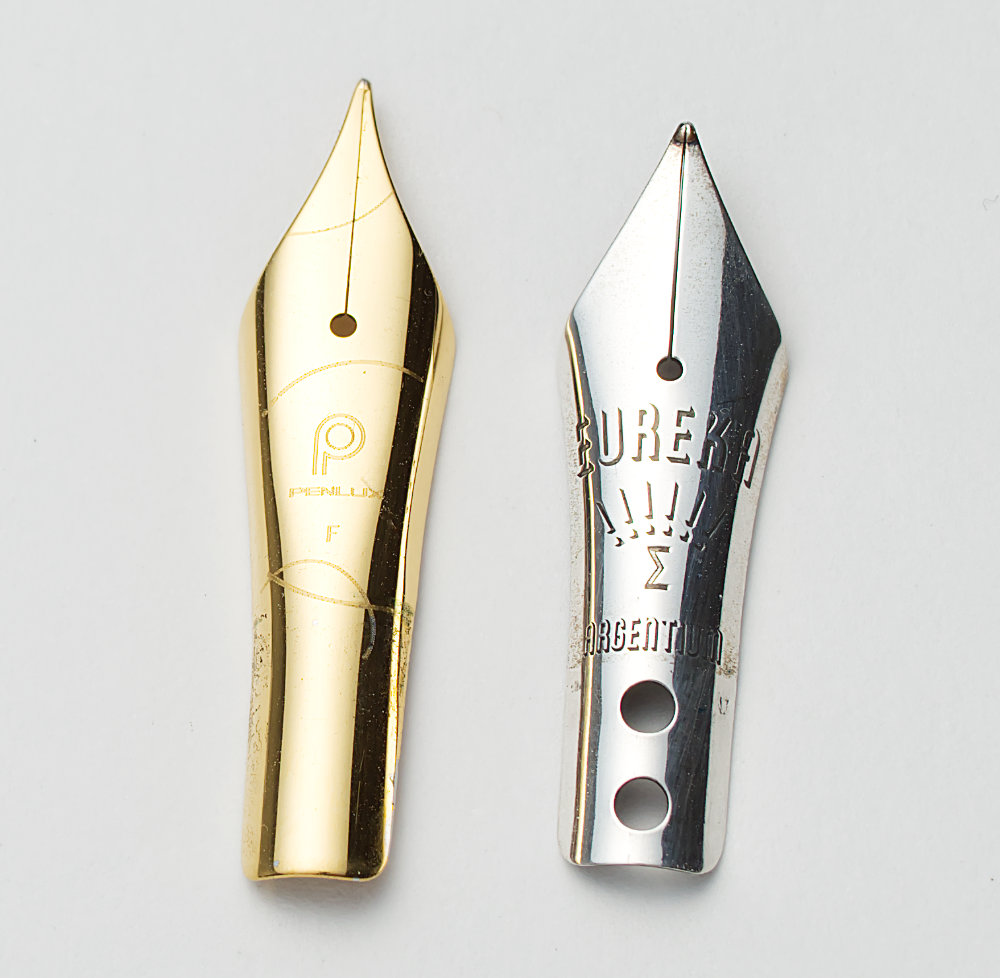 David prides himself on making unusually intricate ebonite feeds with as many fins as a plastic feed, combining the controlled ink flow of a modern feed with the wettability of machined ebonite. While I haven't stress-tested the feed, it certainly keeps up with my regular writing and the pen is a wet writer.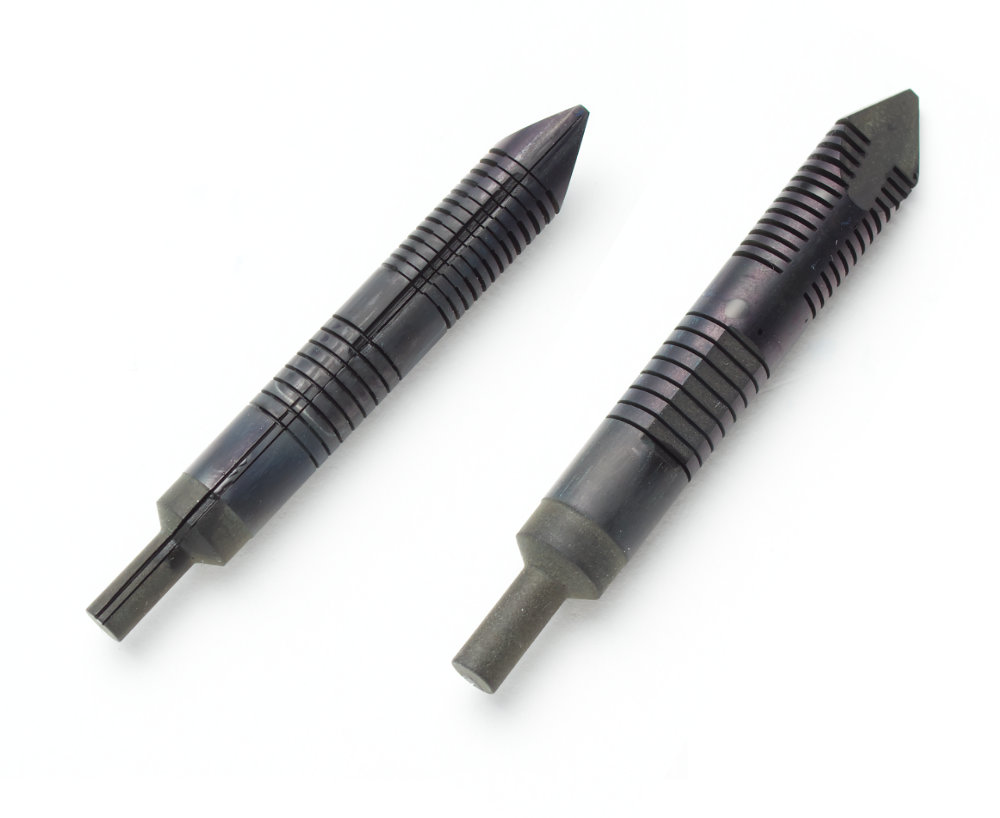 The filling system is cartridge-converter and the pen came with a standard international converter. Although I haven't tried it yet, the pen is said to be eyedropper-friendly and shouldn't need any O-rings.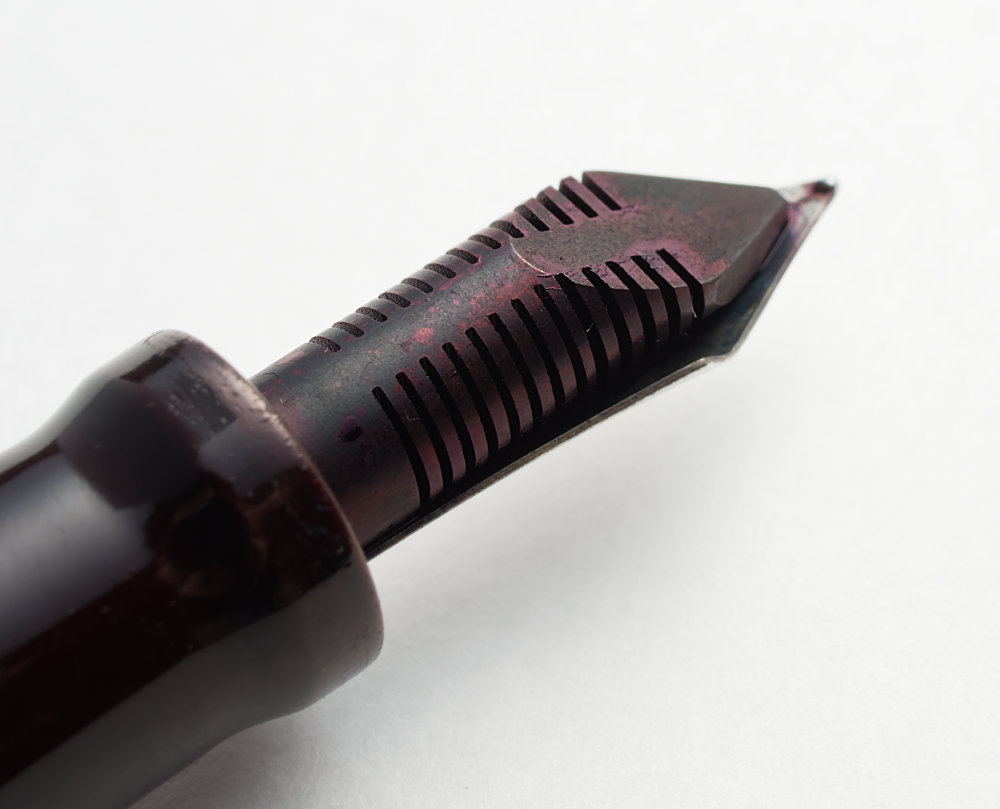 My pen was 300 USD plus shipping. For a faceted pen with urushi lacquer and custom nib and feed, it's a reasonable price. His cylindrical pens without urushi can be had for as little as 150 USD. Unfortunately, David does not currently accept custom orders at the moment. Instead, he sells various pre-made pens on his website while developing new products including nibs made of solid platinum (Pt). (UPDATE: He just started accepting custom orders again).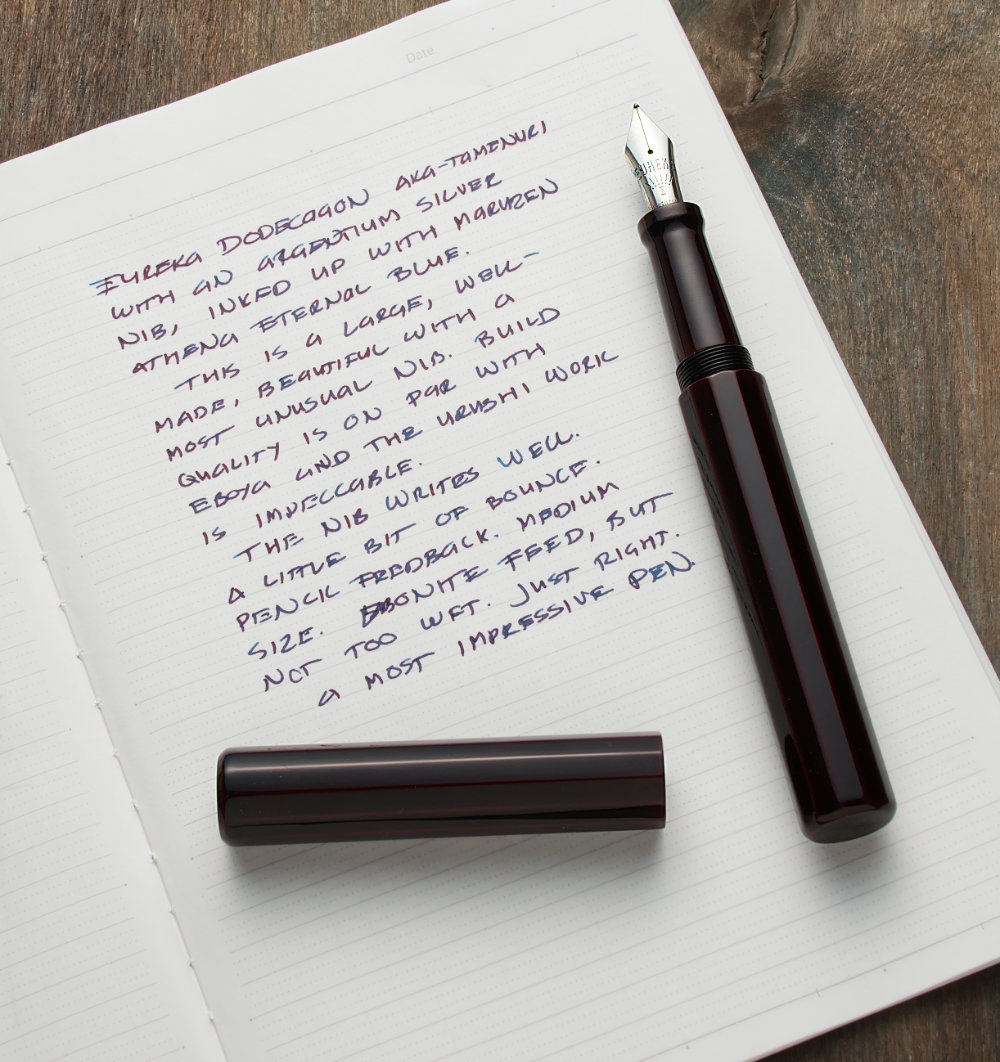 This guy is a mystery. Is he really machining his own ebonite pens, doing his own urushi lacquer, designing his own highly-detailed ebonite feed, and on top of that even making his own silver nibs? Whatever he's doing, the end result is impressive. He's practically a one-man Ban-ei trio. Hats off to David.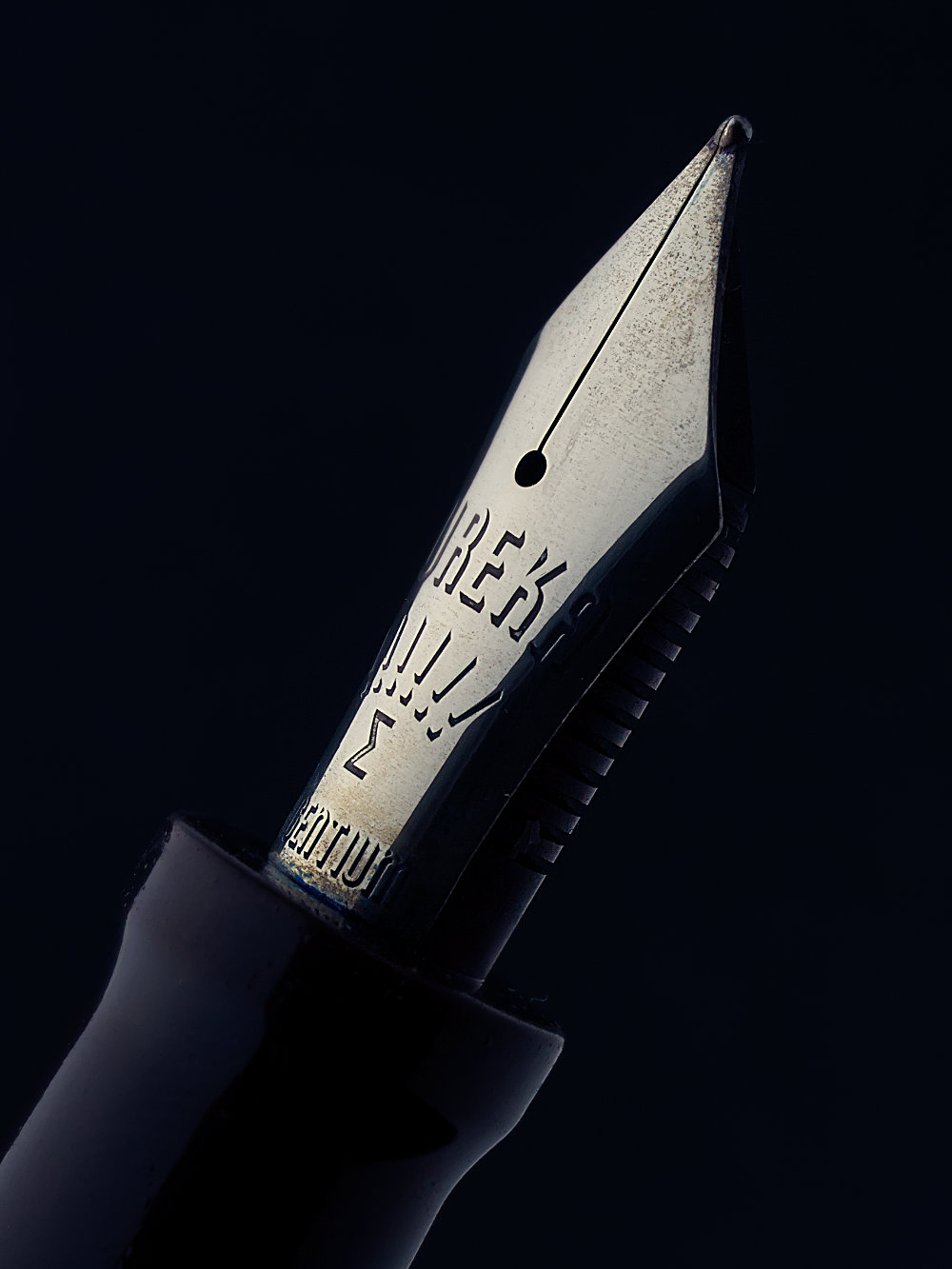 #review #pen #fountainpen #koreanpen #eurekafp #dodecagon #ebonite #handmade #silvernib #argentium