PenBBS 500: TWSBI meets Conid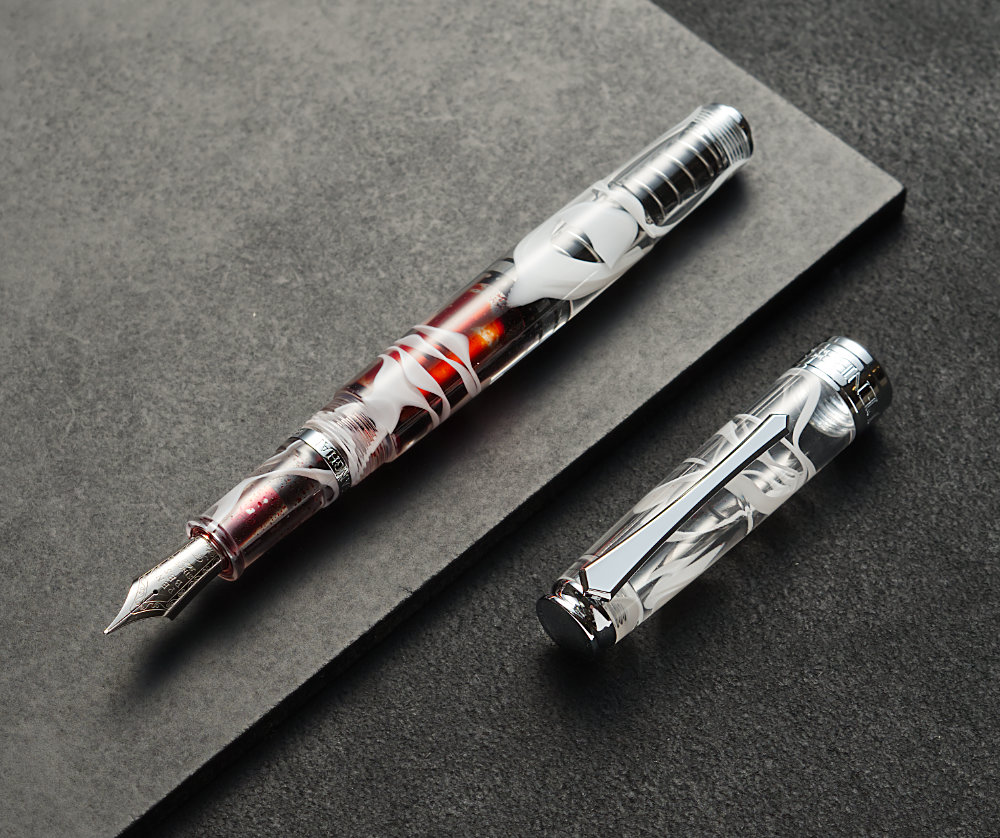 Last November, PenBBS spokesperson and Etsy shopkeeper Beini teased the new model on Instagram, as she usually does when they're gearing up for a release. This time it was model number 500, and it seemed as if pen designer Long37 had built a new filling system again.
In early January, PenBBS 500 was finally released on their Etsy store, not long after the domestic launch on Taobao. I promptly ordered one in smog finish, with their slightly bent "blade" nib.
PenBBS is known for its many, colorful acrylics. However, some color combinations are seemingly made only once. Once they're sold out they're gone. Knowing that, I quickly put in an order once I found the colorway I wanted.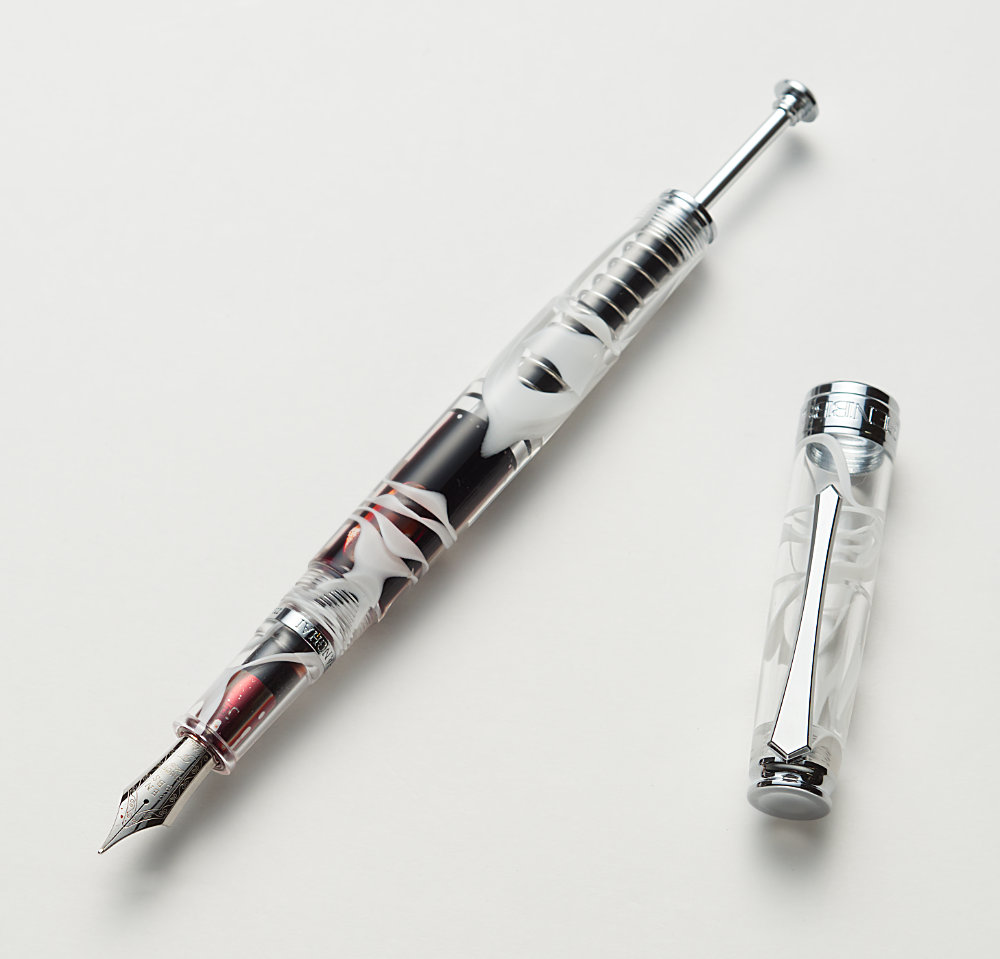 The main feature of this new model is the filling system. It can be described as a combination of a TWSBI Go and a Conid. There is a spring-loaded piston, like the Go, but the plunger rod can be disengaged and pushed into the barrel. It wasn't immediately obvious to me how it works, but the pen came with helpful instructions in English.
YouTuber chrisrap52 has posted a video that shows how the filling system works:
Compared to PenBBS's 355 bulk/syringe filling mechanism, which I'd only ever use in a demonstrator where I see what's going on, this new mechanism isn't nearly as scary. You have to press relatively hard to move the piston, and are unlikely to unintentionally squirt out ink when pushing the rod back after filling.
Based on conversations on Instagram, the consensus seems to be that the mechanism generally works, but that a bit of texture on the rod cap would make it easier to extend the plunger (see Sketch Stack's second video). Additionally, one issue reported by some people, and which I also noticed, is that the guide plug occasionally comes off: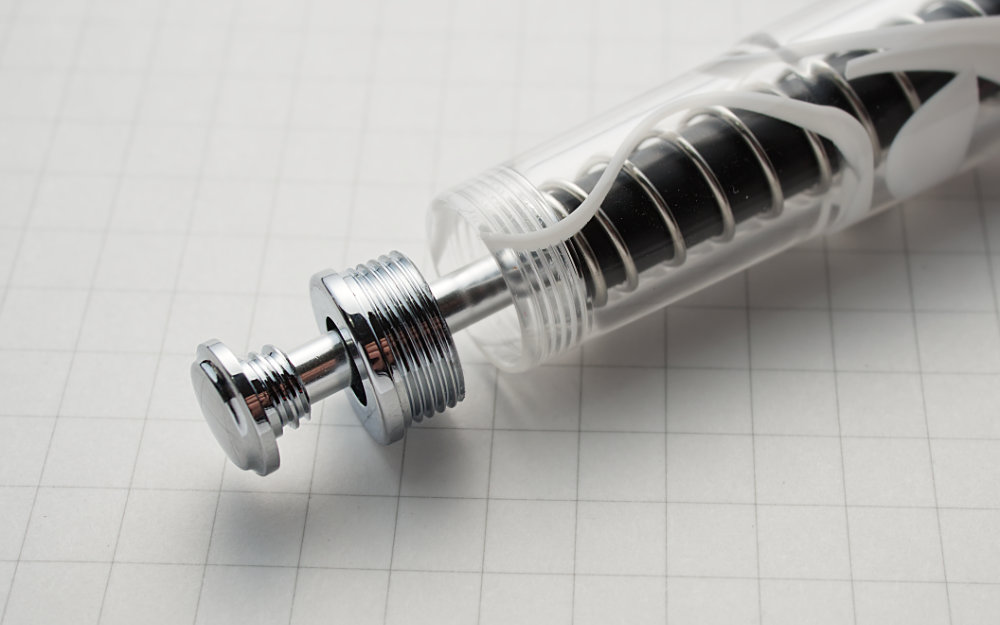 This pen has a bit of heft to it and feels substantial. It is, however, slightly back-weighted. It is also not a pen you'd want to post, as it doesn't post deeply and becomes even more back-weighted, because of the cap's metal finial.
Threads on the cap and section are smooth. It may seem like a minor point, but many PenBBS models are, in my experience, prone to cross-threading. Perhaps they now have the threading situation under control.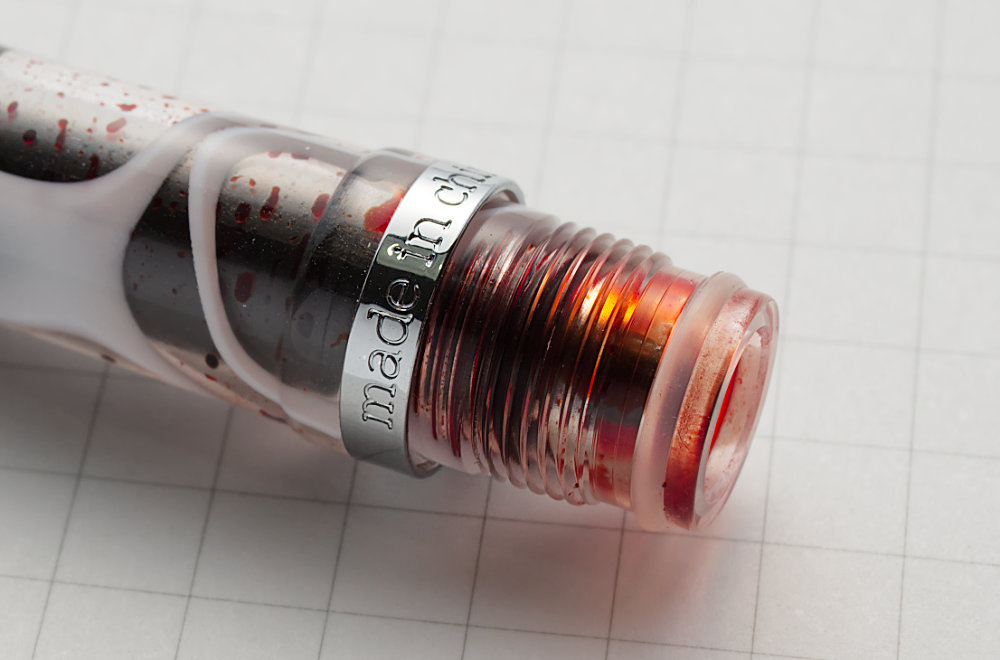 Frequent ink changers will appreciate that the section is removable, making it easy to clean the pen thoroughly. There's an O-ring below the threads, preventing ink leaks.
PenBBS's blade nib is a polarizing one. Personally, I'm a fan of this nib. It has a slightly naginata-esque quality to it. Some argue that this nib is designed for Chinese handwriting. For a nib that's ostensibly unsuitable for Western script, it sure looks a lot like a vintage Montblanc nib: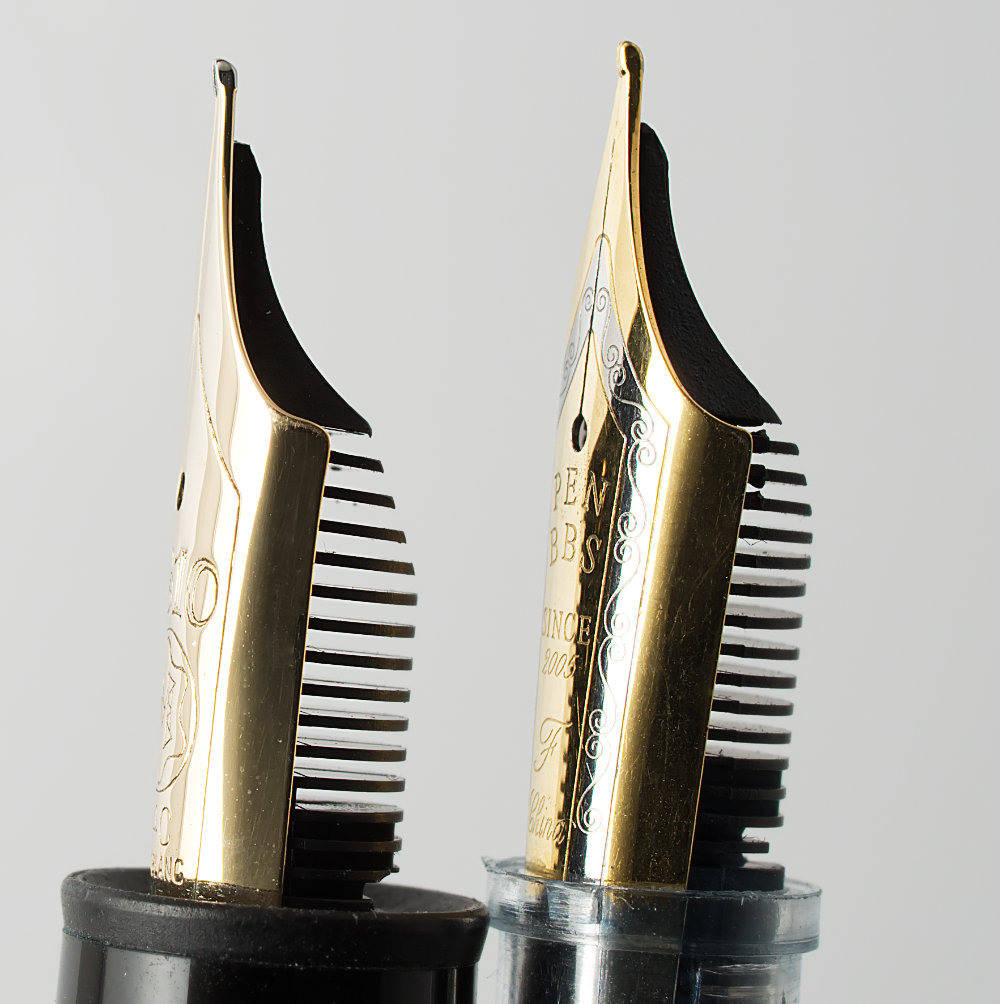 If the blade nib isn't to your liking, you can get the pen with a round fine or medium nib too. Alternatively, you can swap it with relative ease. There's enough clearance in the cap to accommodate a slightly taller Jowo nib. Just be careful with the fins on the feed, as they're thin and fragile.
If you do damage the feed, there are replacements to buy. PenBBS sells a pen parts kit containing feeds, O-rings, and more, but it is often sold out. Another option is to get a juicy ebonite or clear acrylic feed and housing from Flexible Nib Factory in the US.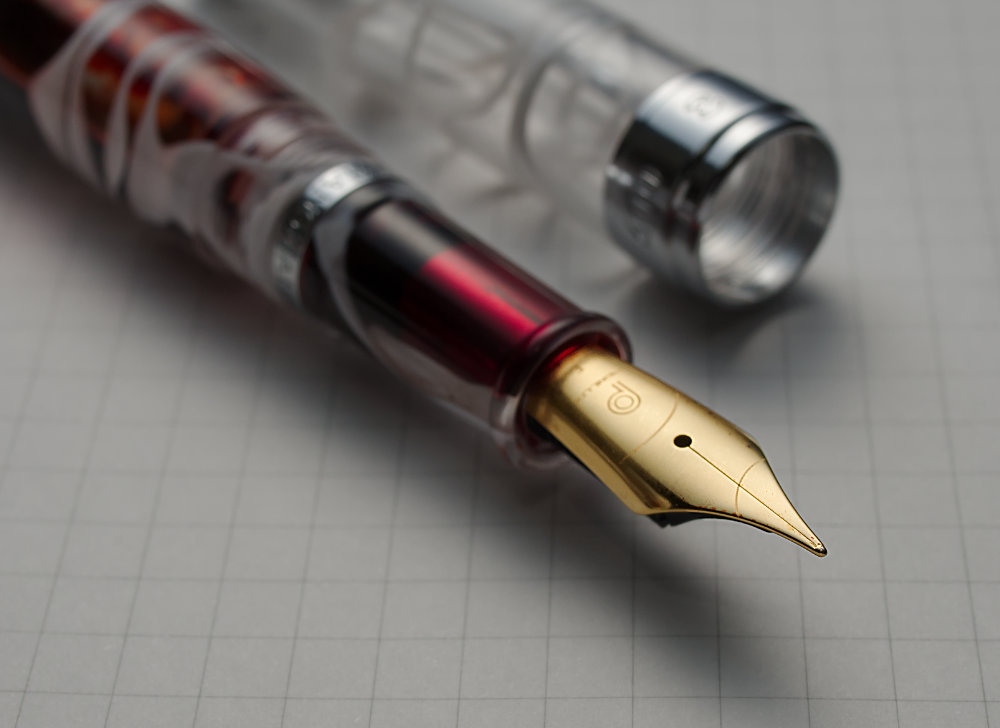 Some PenBBS models come with a rollerball attachment. This one doesn't, but the attachment that comes with PenBBS 323 and 469 fits this pen too. I'm not sure why you'd do actually want to do that, but it sure looks hilarious.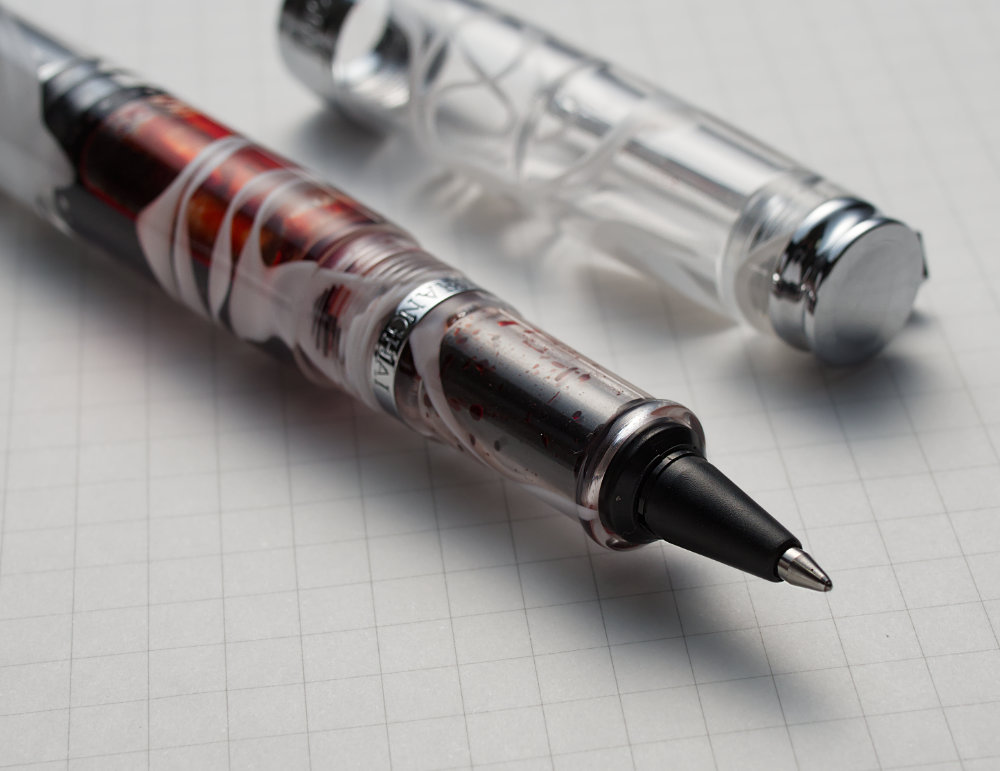 PenBBS 500 isn't perfect, but it's one of their most innovative and polished models so far. The filling system works well, once you get used to it, despite its minor quirks. A textured cap and a more secure guide plug would elevate it from good to great.
PenBBS is one of the most interesting pen makers today. They keep releasing new filling systems, form factors, and nibs at breakneck speed. Yes, they sometimes borrow from others, but so does many pen makers. I applaud PenBBS for coming up with a new filling system, hope to see an updated version, and can't wait to see what Long comes up with next.
---
Other reviews and resources:
#review #pen #fountainpen #chinesepen #penbbs #penbbs500 #edc