Pen mania in Tokyo: TIPS 2019 and Wagner's autumn event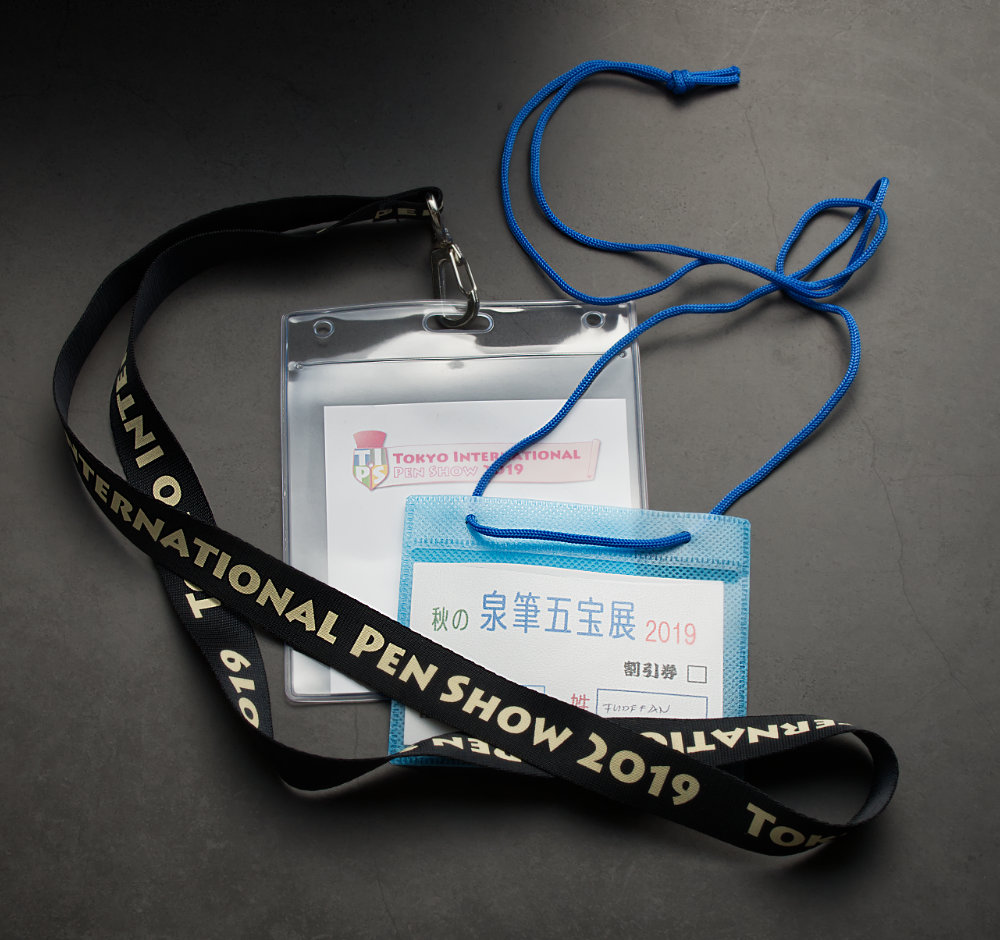 What a weekend. As if Tokyo International Pen Show (TIPS) wasn't enough, pen club Wagner also had their autumn meet-up and mini pen show. It was heaven for pen people.
This was the second year TIPS was held, and it was both bigger and more international than last year. Almost 2000 visitors in total, of which about 10% were from overseas.
There were international vendors too. Schon design had a booth, showing new pocket pens, and Franklin-Christoph was also there, with their usual wares as well as–interestingly–specialty nibs ground by Nagahara instead of Masuyama.
Just like last year, ink was one of the main themes. Almost every booth had a new or limited ink, and there were also two tea-themed TIPS inks. If existing inks weren't to your taste, you could make your own blend at ink producer Ken Takeda's table.
There were also colorful Sailor pens everywhere. Some of the standouts were Bungubox's Magic of Alice, Kingdom Note's sea slug pens, and Bungukan Kobayashi's Shizuoka-themed Pro Gears.
Other highlights included Deco-Kakuno and urushi-coated Kakunos, Nagahara's nib grinding, Teruko's beautiful notebooks, and Tetzbo's metal pens.
This time I was a volunteer, tasked with helping visitors from overseas. Although there was some translation work to do, there was also enough time to walk around and talk to vendors, organizers, other volunteers, and visitors, which was fun!
There were also various workshops, and even a talk show: Show co-organizer Bruce Eimon and ink connoisseur Daniel Zoot discussed differences between the pen scenes in Japan and US.
While TIPS was undoubtedly the biggest pen event this weekend, it wasn't the only one: Pen club Wagner's autumn event was held on Sunday, while TIPS was still going on. This timing was a bit unfortunate, but organizers had to book the venue before TIPS dates were announced.
As usual, Wagner's show featured vintage trader Mr Pilot's wares, Wagner boss Mori-san's limited edition Platinum and FWI pens and pen doctor Tako-musume's clinic.
Pen Saloon sold Null Refill paper and Kiboho ink as always, and also had a new product: A pen barrel and cap made of ebonite and Kyoto Opal. It doesn't actually come with a nib and section. Instead, it has threading compatible with Sailor (Pro Gear size) or Platinum (3776) sections: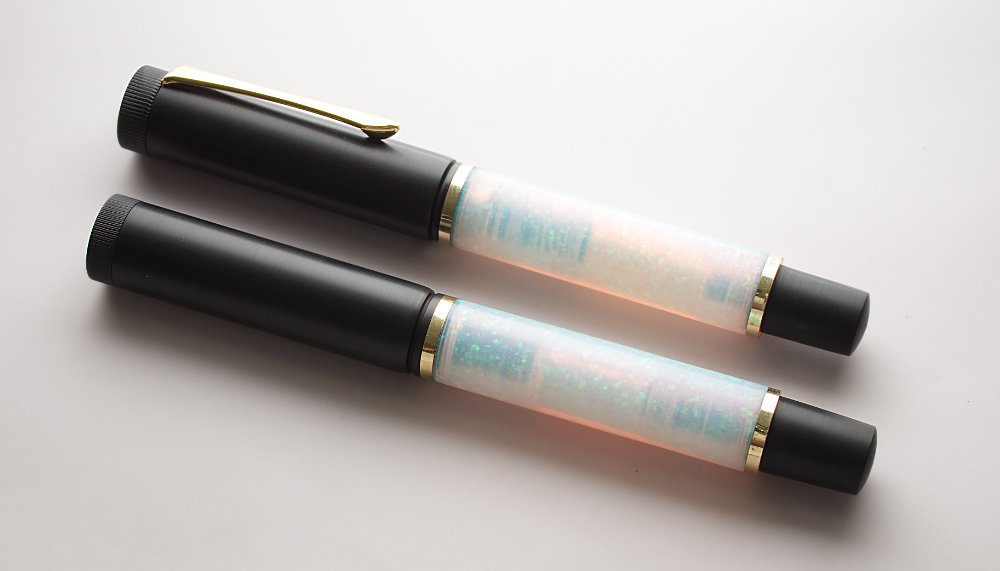 Additionally, there were two new attractions this time: Popular lettering artist bechori had a fully-booked monoline lettering workshop, and urushi artist Bokumondoh had a table, displaying recent works and discussing design ideas with potential customers.
It was a fun if exhausting weekend. While TIPS seemingly attracts a younger crowd, Wagner's events are usually more collector-focused. Both are interesting and worth a visit, but it's a bit too much in one weekend. Hopefully, these two shows won't overlap next year!
---
Update: More show coverage:
#events #wagner #penclub #penshow #wagnerclub #fountainpen #ink #tips #tokyointernationalpenshow