Legendary nibmeister Nagahara reground my nibs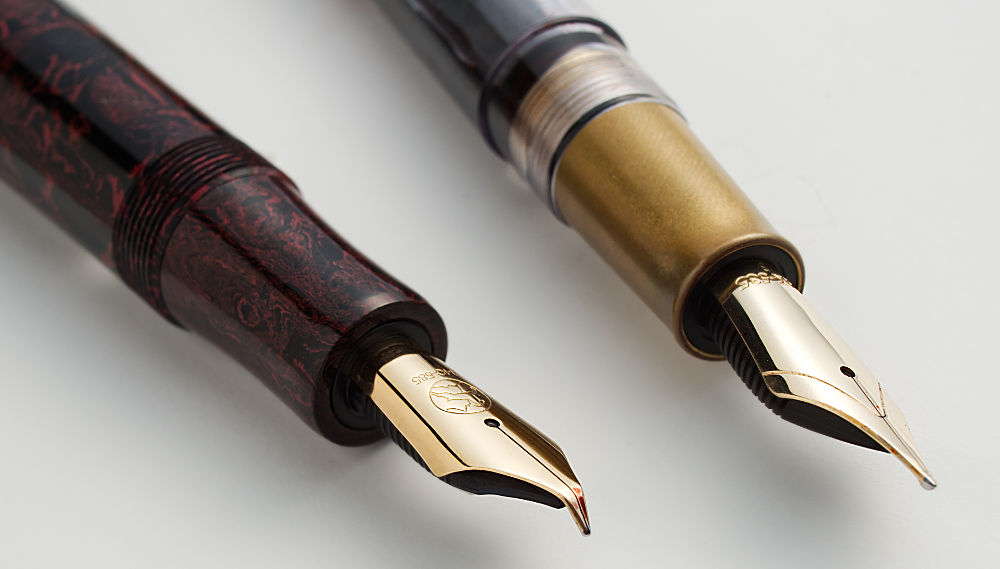 The nib is fine! Don't worry. In fact, it's more than fine: It's a Concord, by none less than grandmaster Yukio Nagahara ("Nagahara Junior"), who recently started his own business, The Nib Shaper. But let's start from the beginning.
It was a busy weekend at Bungubox in Omotesando: Nagahara did nib grinding, Eboya had a small pop-up shop around the corner, and Ken Takeda (who recently appeared on The World Unknown To Matsuko to talk about ink) did "ink fortune-telling".
When I arrived at the store on Sunday morning at 10 am, my friend Keiko was already there. Soon Nagahara showed up. Even though we were almost an hour early, the friendly staff let us in.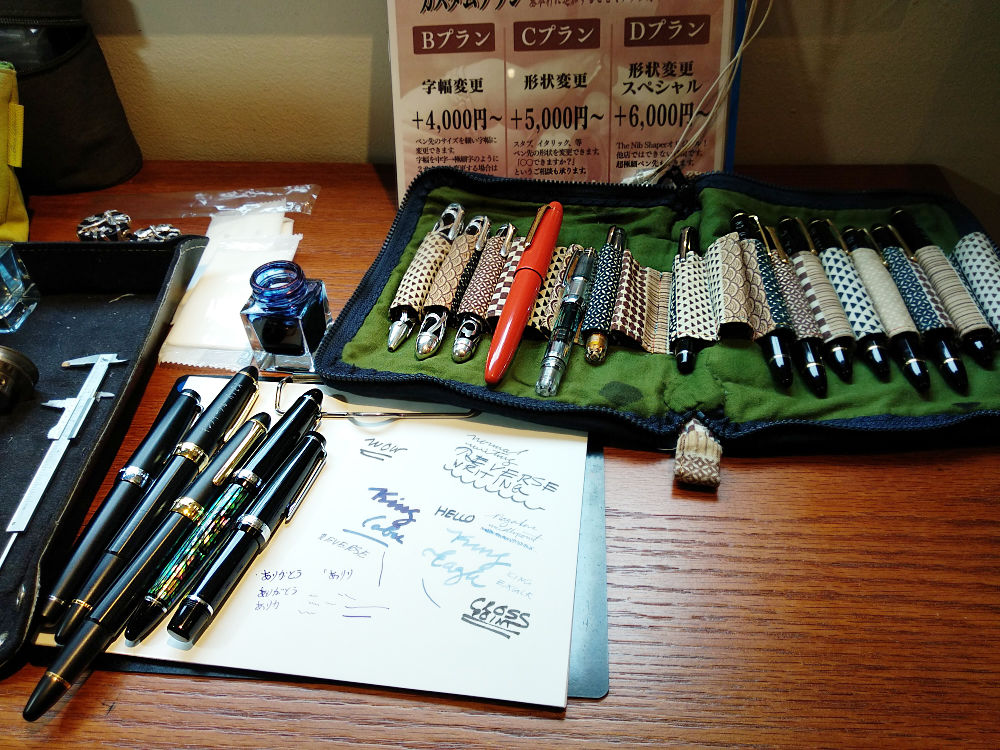 It was amazing to see Nagahara's collection, which contained Cobras and Eagles, and even more impressive creations I'd never heard about before. We talked about why naginata togi nibs are suitable for Japanese handwriting, what Sailor's now-discontinued "soft" nibs were about, and more. He frequently mentioned and praised his young disciple Matthew aka Pactagon.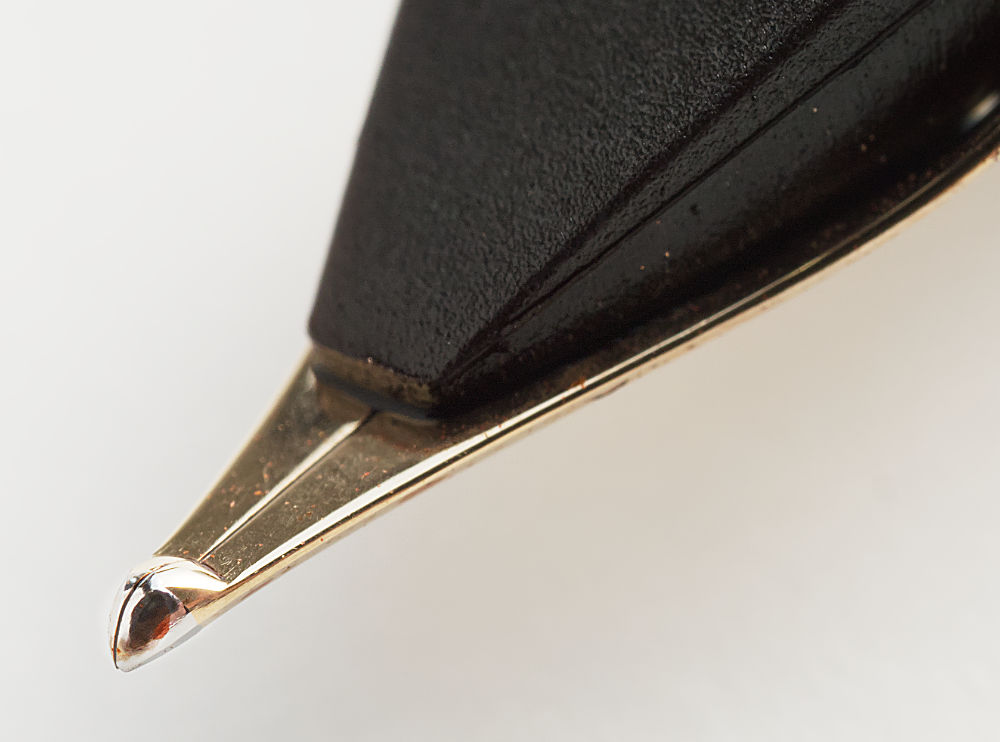 It was then time for nib grinding, and I got a Jowo 14K B nib ground to a naginata togi. A true Nagahara-made naginata togi. Just perfect.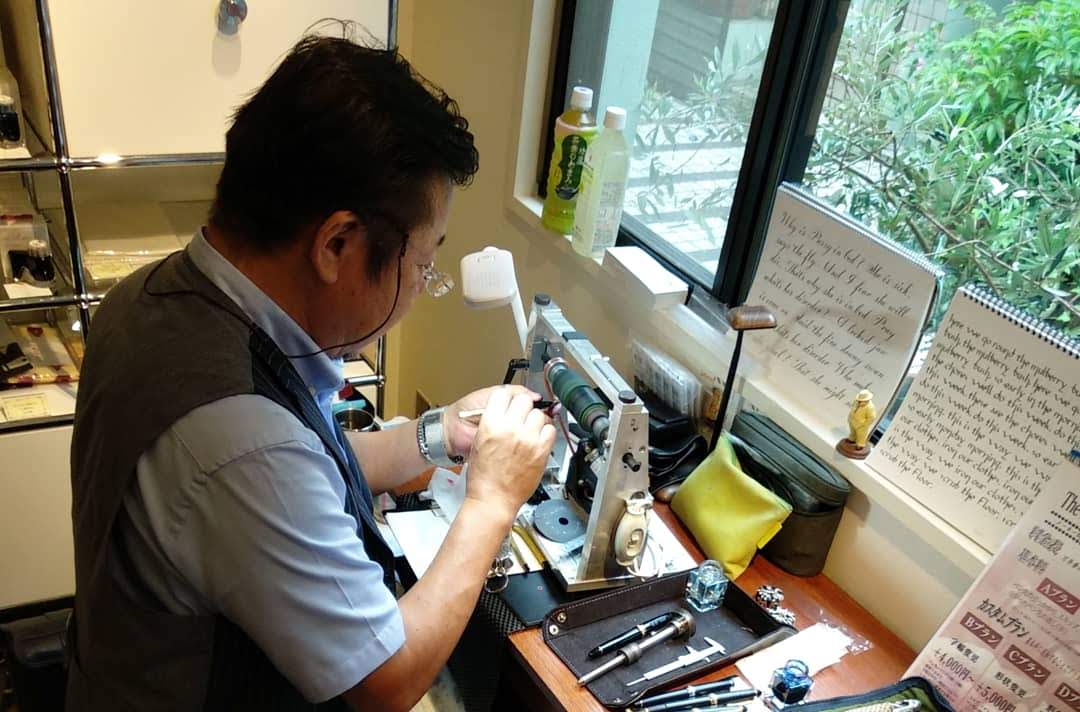 However, he also showed me something he called a Concord, made from a humble TWSBI nib. I was intrigued, but didn't have any other pen with me. What to do?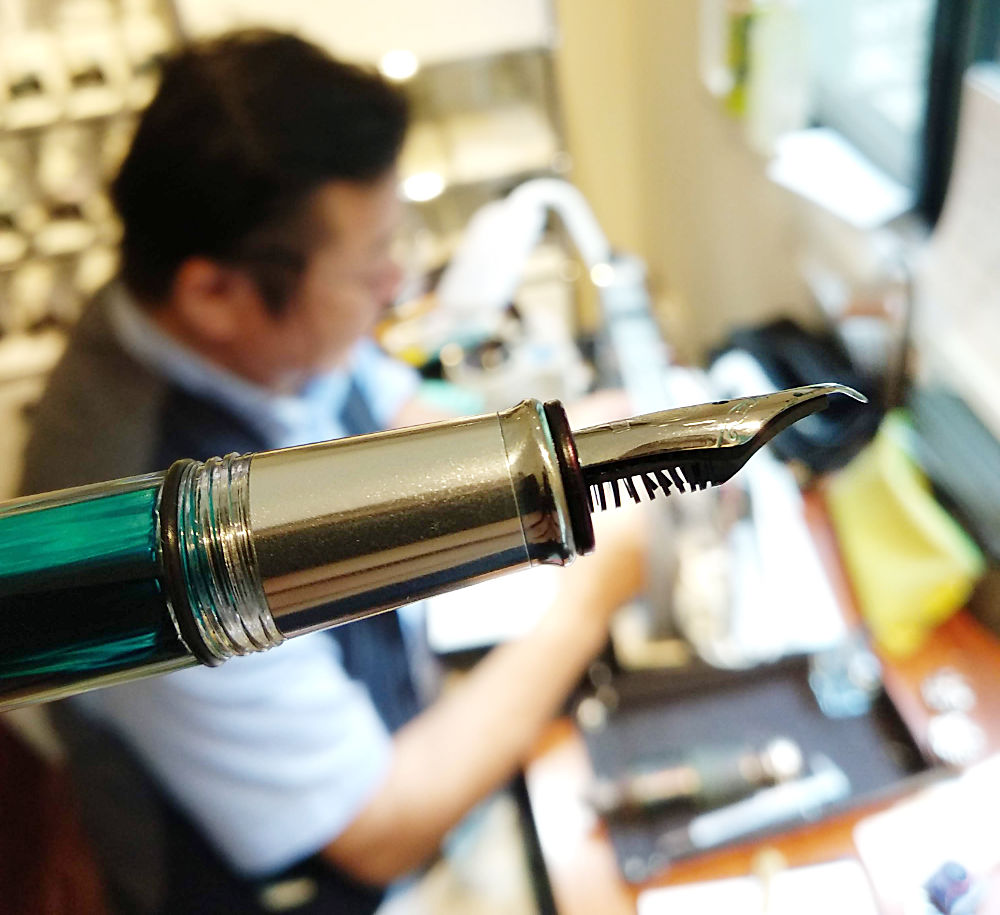 I went over to Eboya and picked up a large Natsume in red-black tanshin ebonite. While there, I had an interesting conversation with president Endo, learned about plans for Japanese-style inki-dome eyedroppers, ebonite feeds, and more.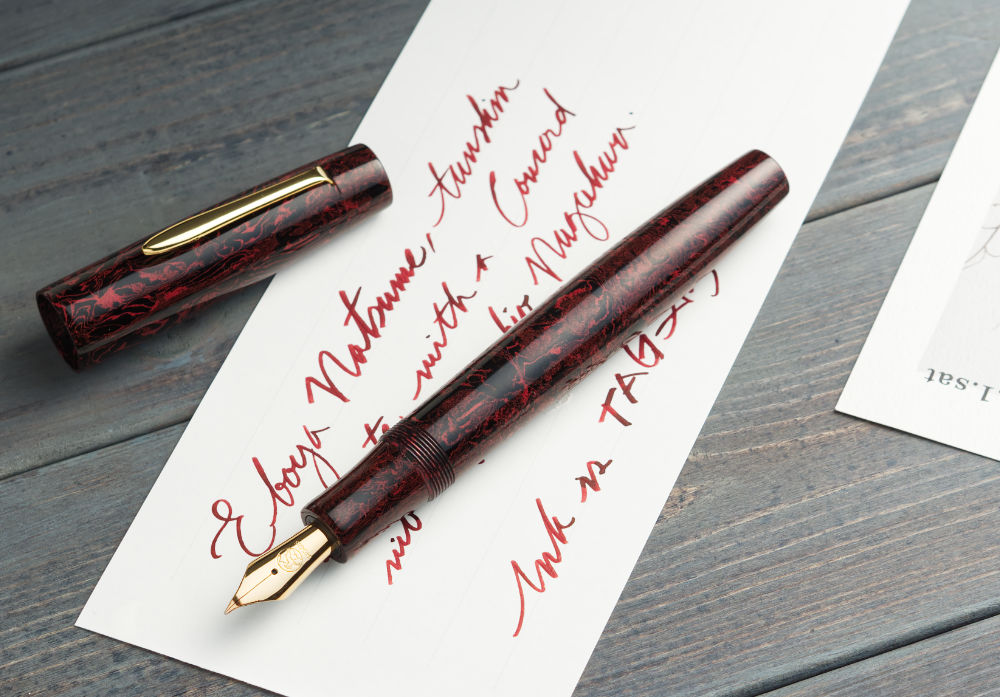 Back at Bungubox again, I promptly asked Nagahara to turn the nib on my new Eboya to a Concord, and of course, he did an impeccable job again.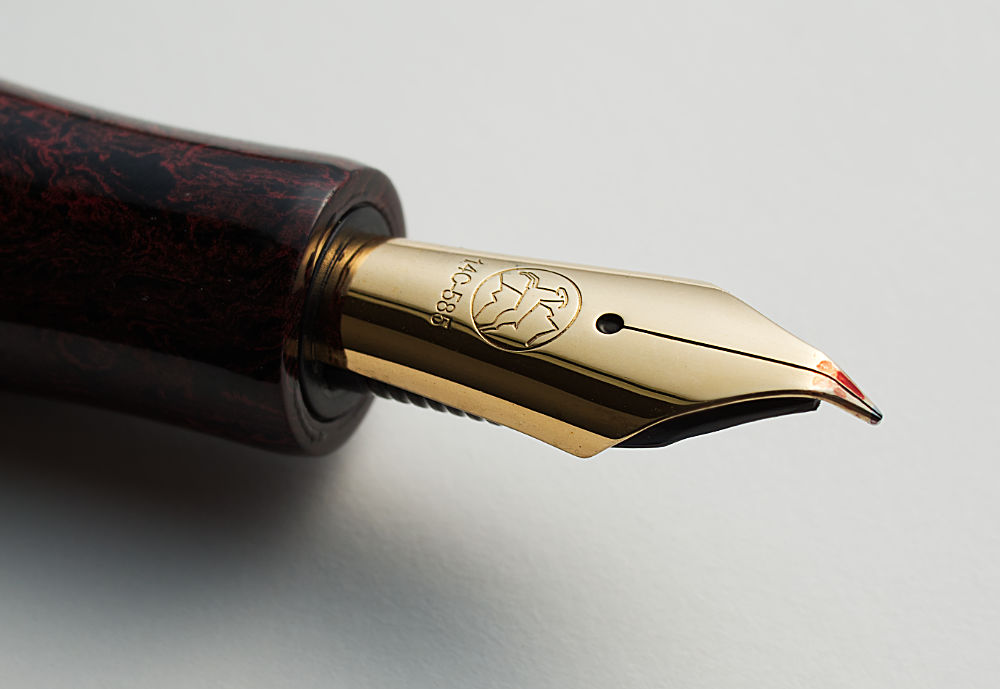 It now looks like I've dropped it from Tokyo Skytree, but it's really a fine nib that becomes a thick sharpie marker when rotated 180 degrees. Even better, it has a brush-like quality with slightly unpredictable line variation when rotated somewhere in between. A wonderfully weird, fun nib!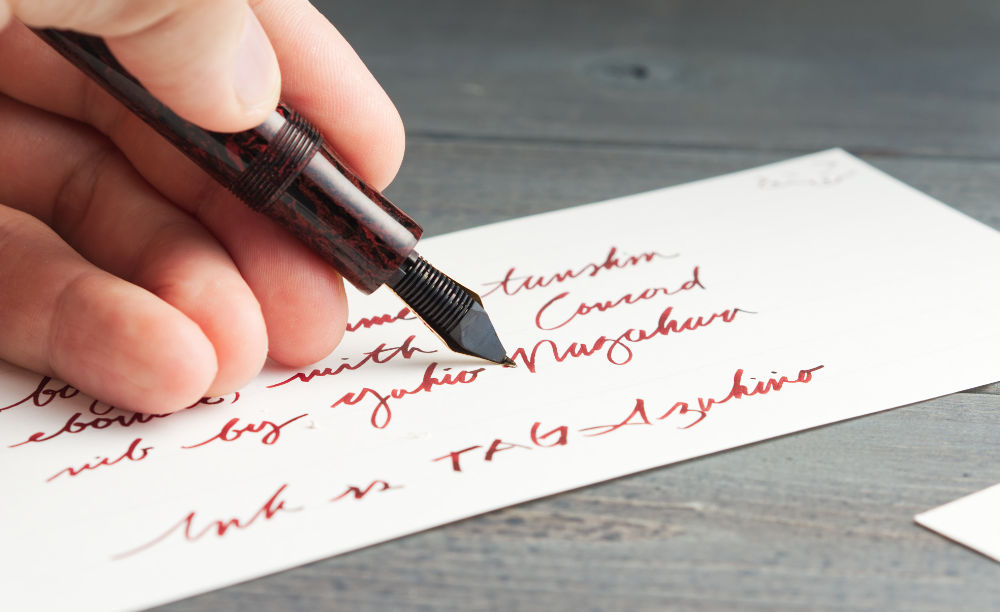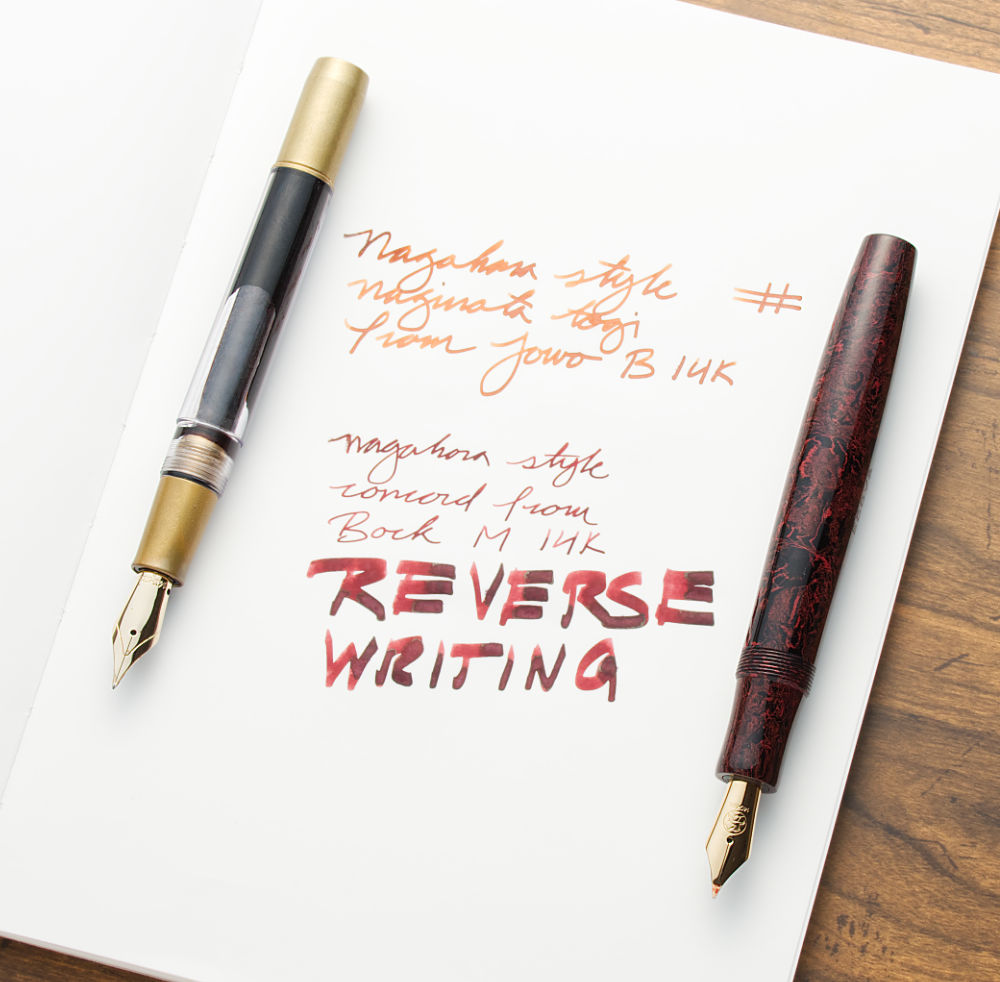 It was an amazing day, and I'm so happy I got a chance to meet these people, and also get nibs worked on by the grandmaster himself. Thank you Keiko for telling me about the event and for the introductions!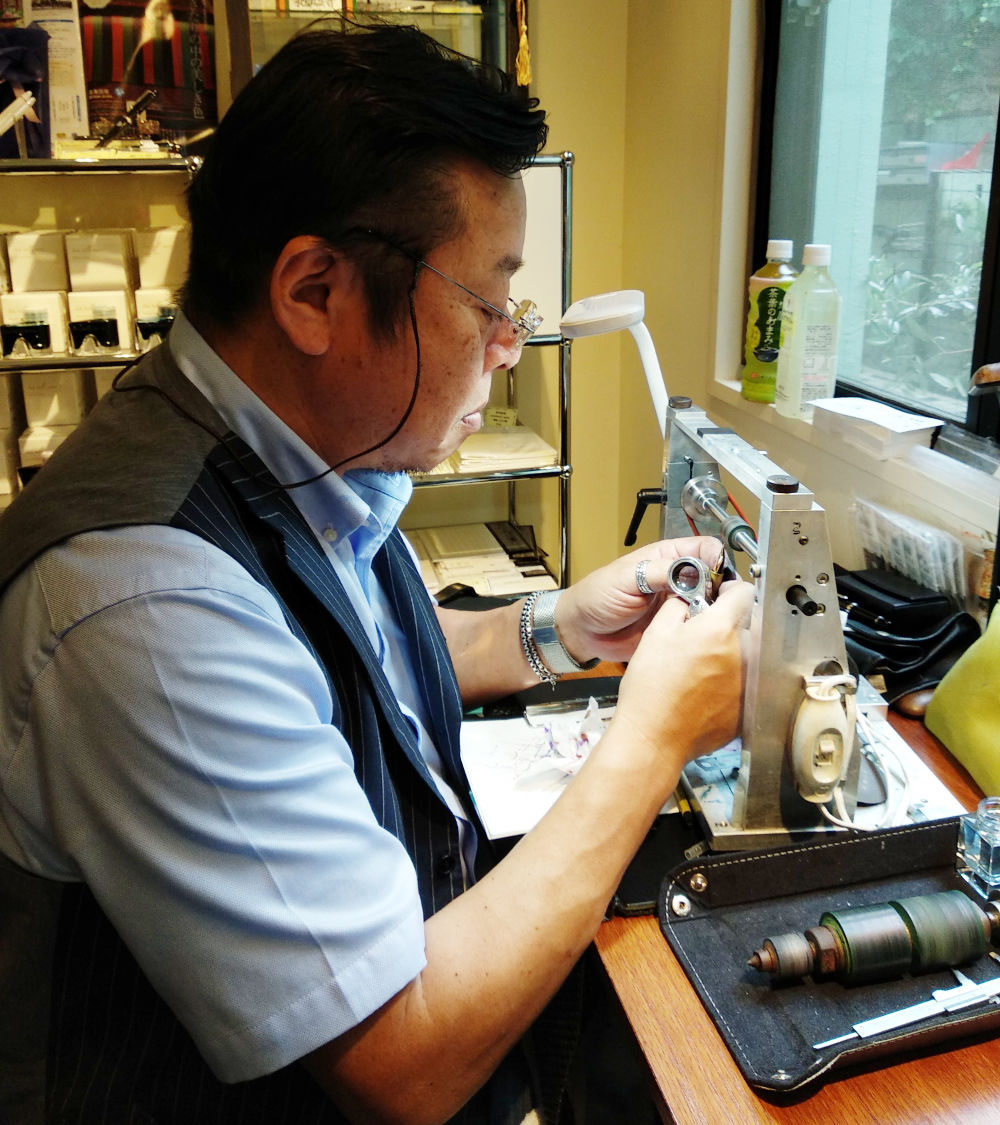 #bungbox #bungubox #pactagon #fountainpen #nagahara #yukio nagahara #naginata togi #concord #naginata concord #長刀研ぎ #コンコード #nibmeister #eboya