Bungujoshi Inku-numa: A paradise for ink enthusiasts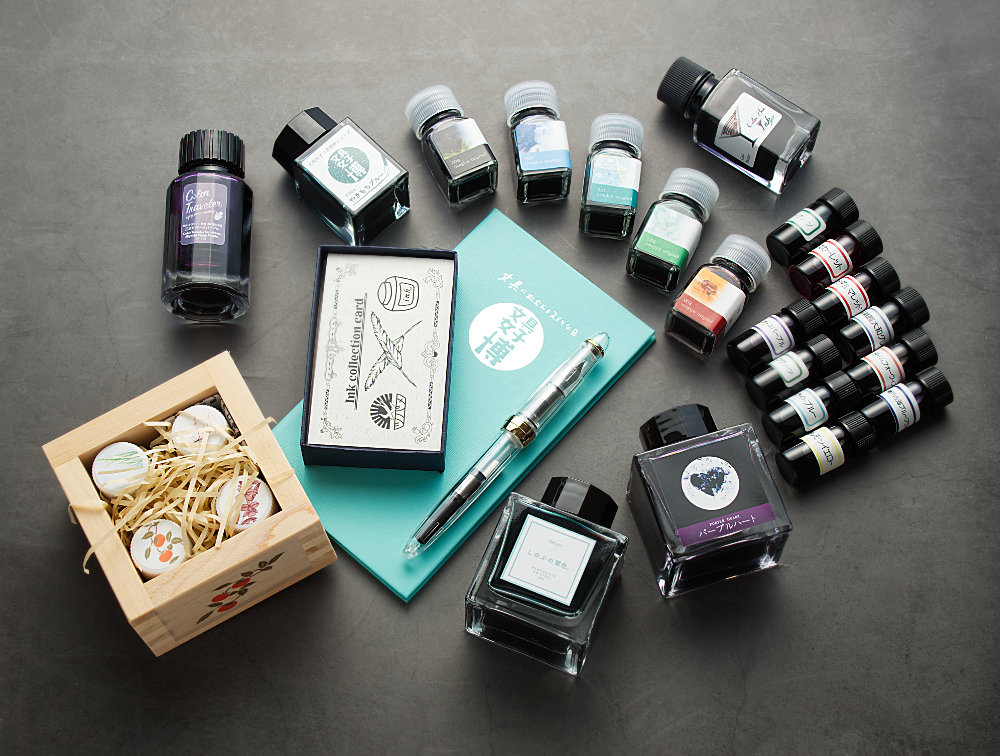 Bungujoshi-haku is Japan's largest stationery expo. With over 35 000 attendees, it is perhaps also the world's busiest. Bungujoshi is not just about pens though, but also about notebooks, washi tape, and all kinds of stationery.
This year, the organization behind this mega expo decided to do a smaller spinoff show focused on inks, riding on the current ink trend in Japan. They named it Inku-numa (lit. ink swamp), which is also what ink obsession is called here. This show was co-organized by the publisher behind magazine Shumibun, perhaps because the next issue will be about inks.
The idea behind this show seemed to be to gather all store-exclusives and limited edition inks in one place, to make them easier to buy. Participating shops included Ishimaru, Joyful-2, Kingdom Note, Pentonote, Tayama (Color Traveler), Usagiya, Sunrise, and many others.
Inku-numa expo was held this weekend in Gotanda, at the TOC exhibition hall. If you wanted to attend, you had to buy tickets in advance, and pick one of three available time slots. The most popular ones sold out a month in advance.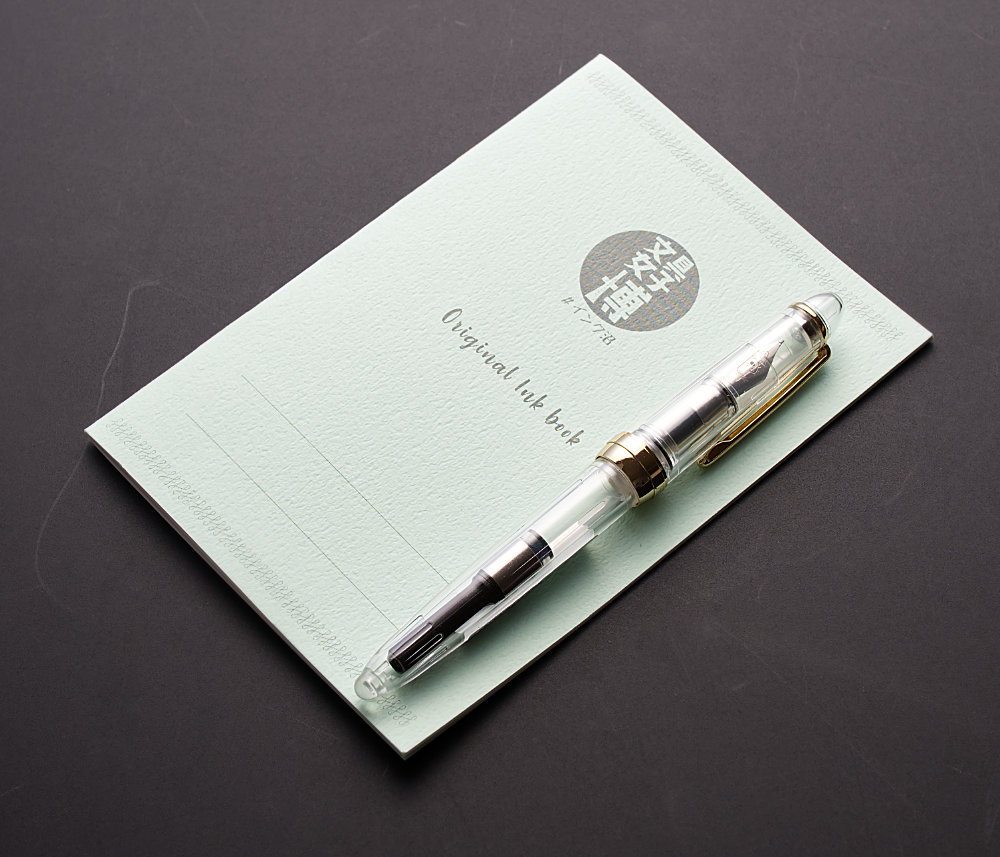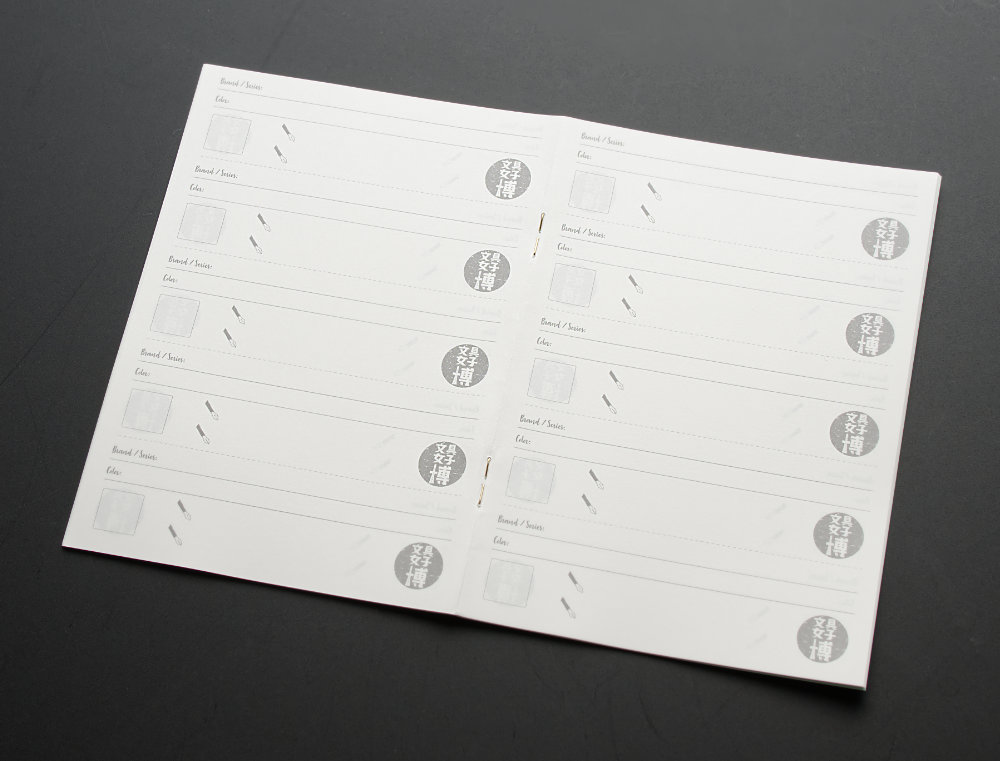 My pick was Saturday morning. When I arrived around 9 am, one hour before open, a line was already building up. While waiting in line, we got an ink testing notebook and a free pen called Fonte, which looks a lot like a rebranded Jinhao 992.
Once the doors opened, chaos erupted. People rushed to Usagiya's, Kobayashi's, Joyful-2's, and Color Traveler's tables and quickly grabbed all the limited edition ones. Small bottles like Usagiya's Tamiya ink samples were gone in seconds.
Another popular destination was Kuretake's Ink café, which is their version of Sailor's ink studio. There were also vendors selling paper, including Null Refill, Midori, Life, Tsubame, and Sakae. Most of them had limited editions or new products, such as Sakae's 68gsm Tomoe River notebook.
Unfortunately, it was a bit too chaotic to take proper photos, but a few quick snaps are available in my Instagram story highlight. Instead, here are some of the inks and other items I picked up.
Color Bar Godmother, Bungujoshi Yakimochi Blue, Pentonote Shinobu no midoriiro, and Joyful-2 Purple Heart:
Five of Usagiya's inks: Ujo black, Kamba no Taki, Marche Soda, Marche Mint, and Kinojo no Akaoni.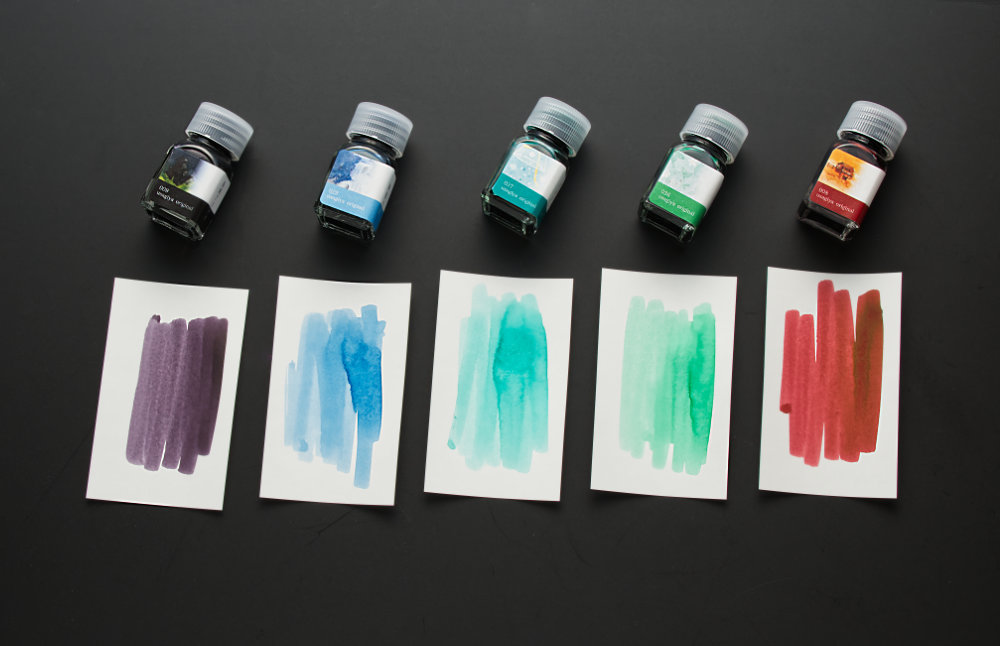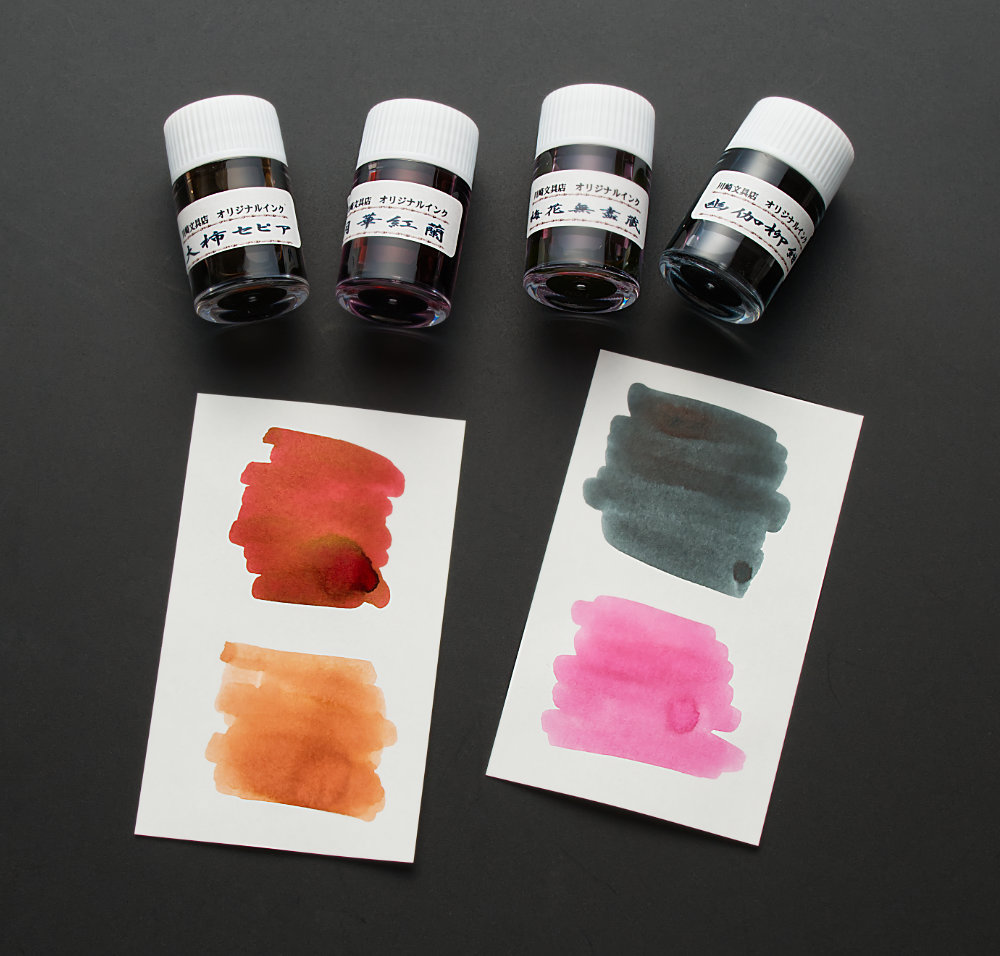 Color Traveler 10-ink mini bottle set: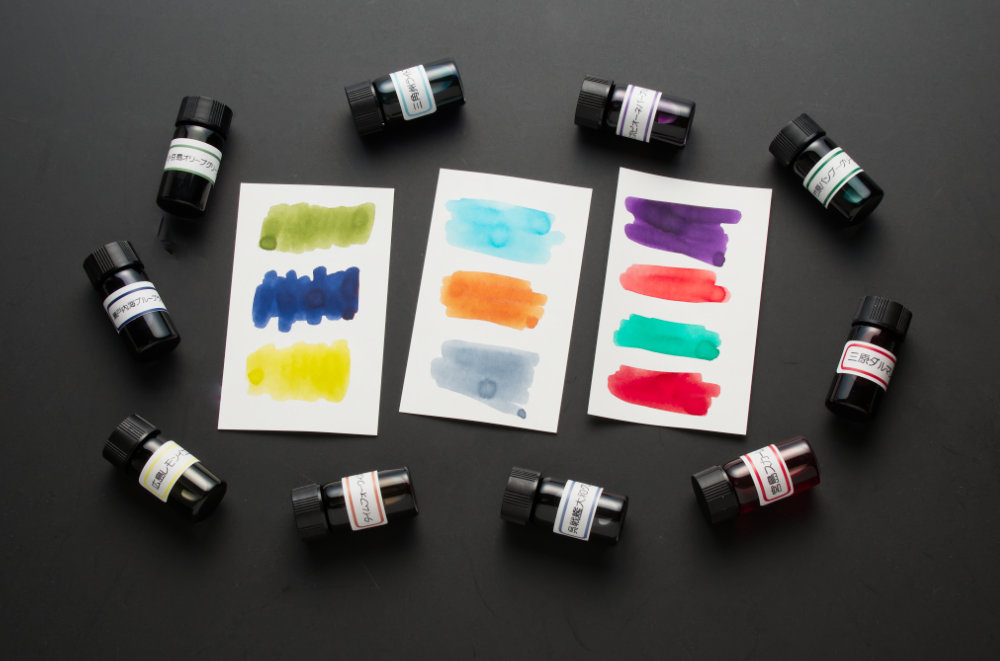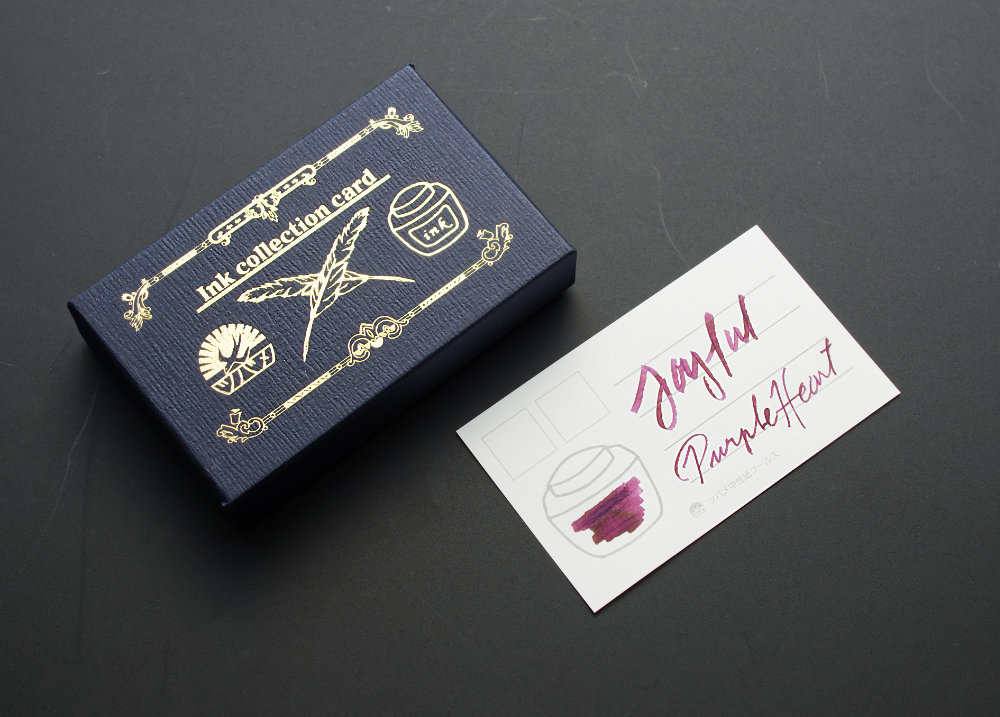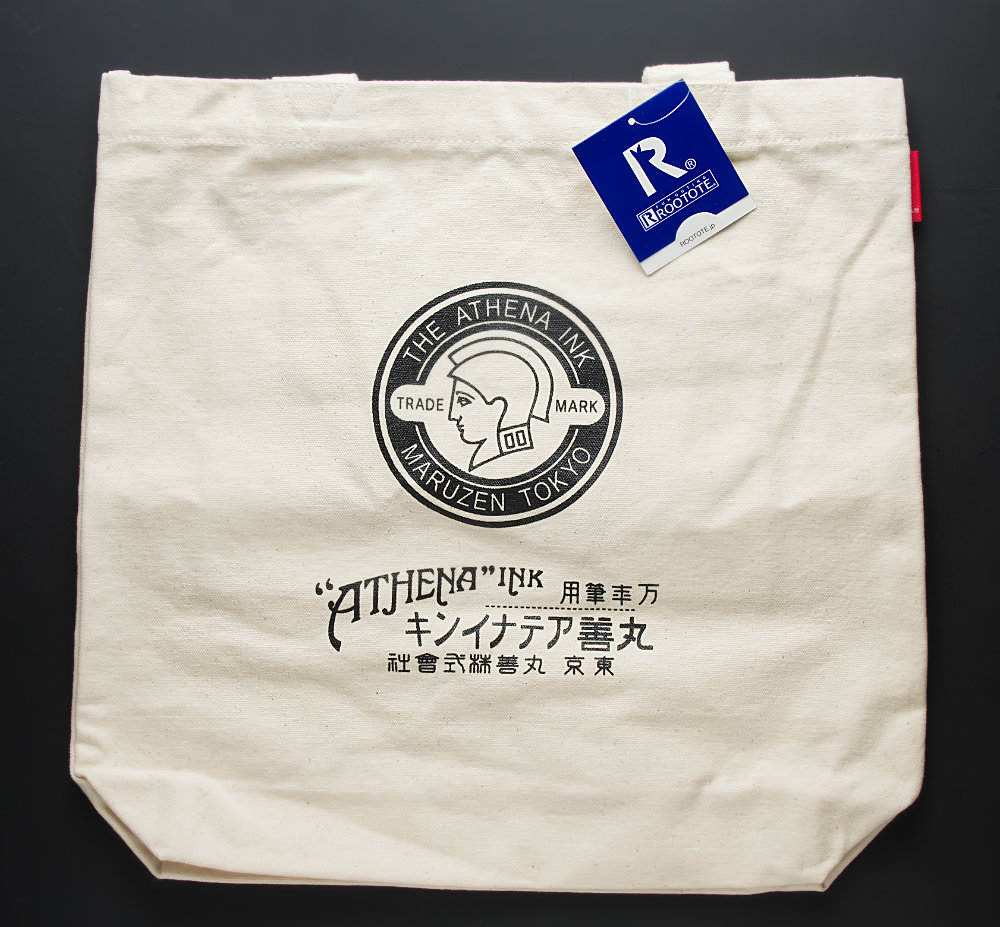 Limited edition field notebook: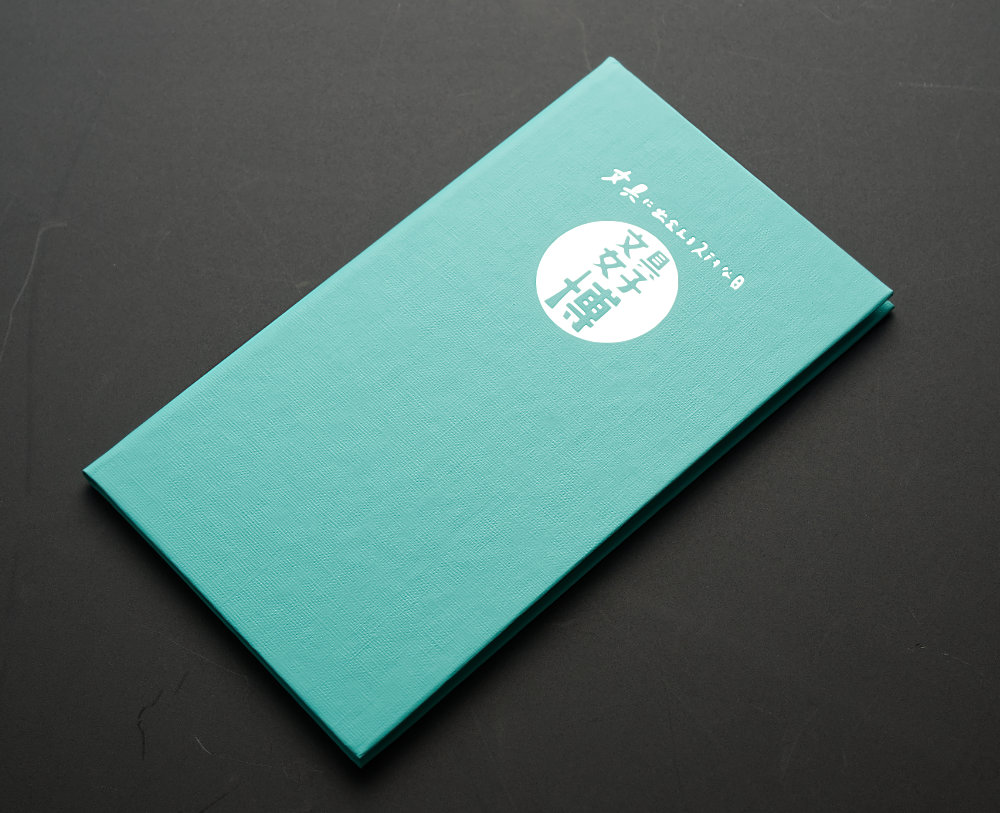 It was fun, if chaotic. Although I now have more ink than I need in a lifetime, I'll definitely go again next year!
---
Update 2019-08-30: See also Inky.Rocks's fantastic video about the event!
#event #ink #fountainpens #inkunuma #penshow #インク沼 #文具女子博