Pentonote's Koseki Yuji music pen
Pilot doesn't make store-exclusive pens very often. As one store owner explained it, Pilot only occasionally agrees to do that, as a favor, to certain retailers. Examples of this include Maruzen's Lemon and Athena pens, Yotsuba's 70th anniversary Koki, Daimaru Fujii's mint green Custom, Itoya-exclusive Capless models, and Shosaikan's Emperor-size Myth.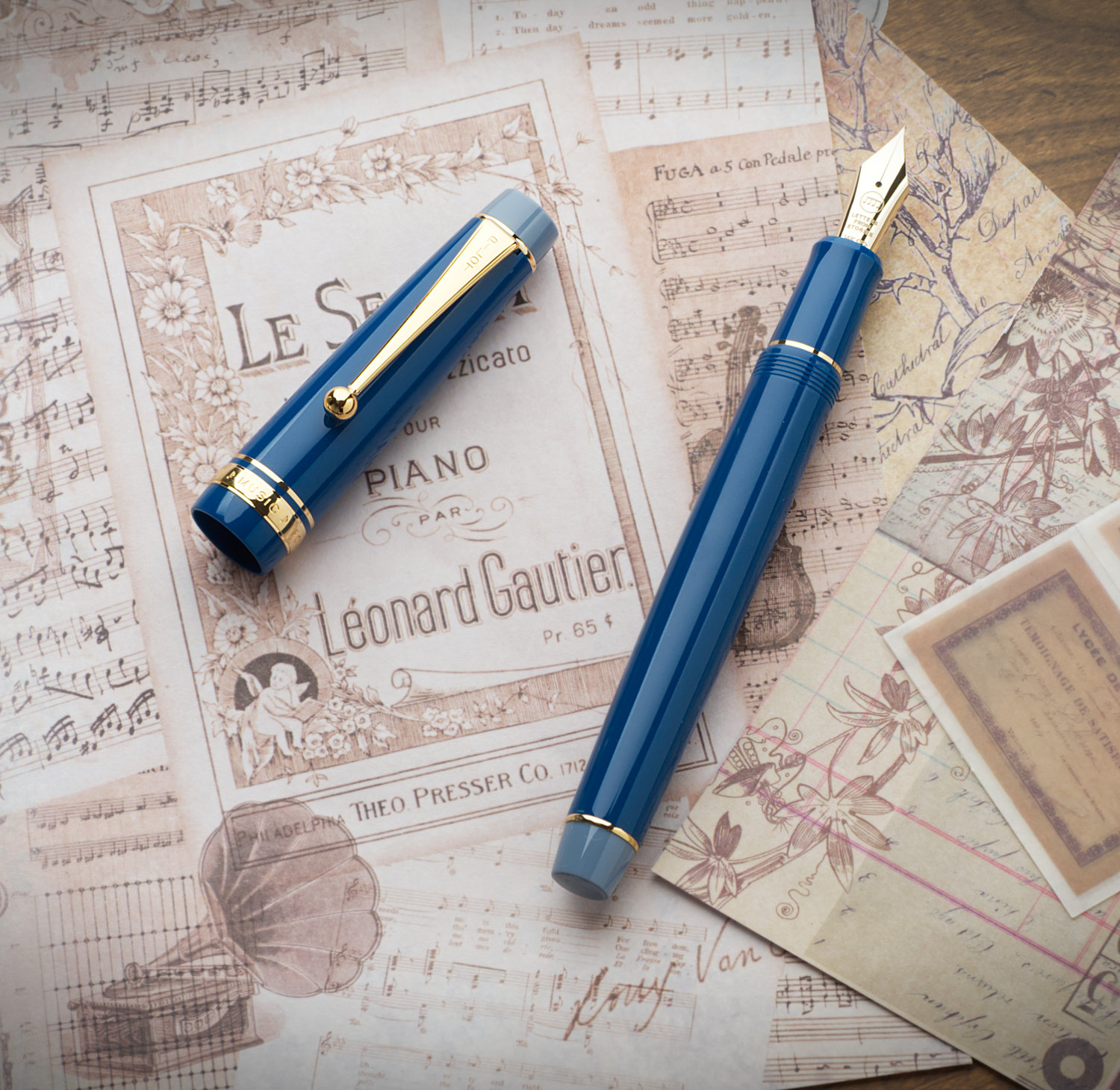 Fukushima-based retailer and stationery cafe Pentonote, known for its Sailor Realo pens and Letters from Fukushima inks, just released a store-exclusive Pilot pen, called Koseki Yuji music pen. The pen is named after a Fukushima-born composer, who, among other things, made a shaka company song for Pilot.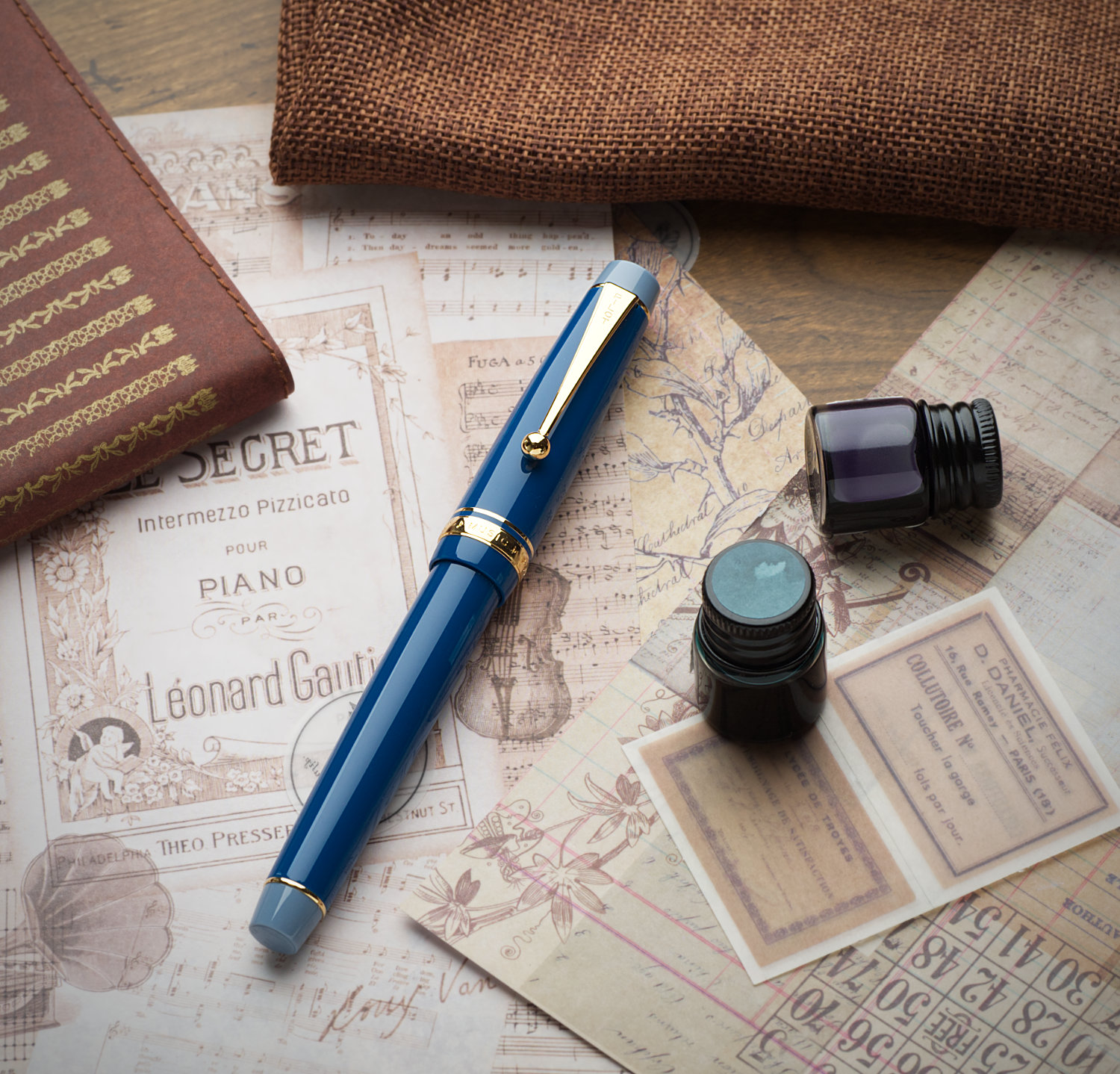 This pen is based on Pilot's Custom Heritage 912, according to Pentonote, but has a ball clip and gold trims, reminiscient of early Pilot Custom models. The cap and barrel are petrol blue cap and barrel, with pale blue finials. The cap band says "Koseki Yuji Music Fountain Pen".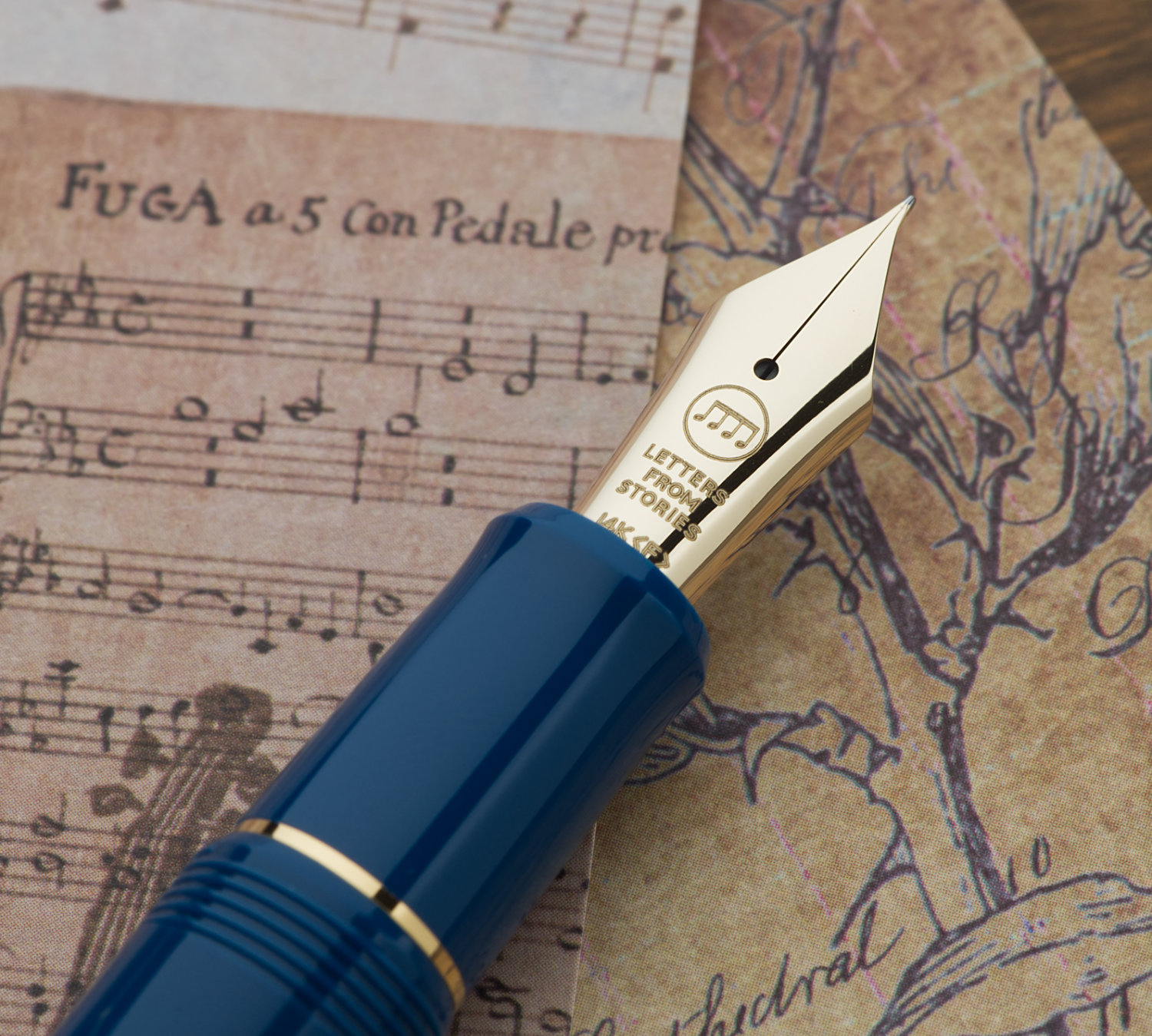 Available nib options are EF, F, MF, and M. Sadly, no music nib. The nib engraving is simple, clean, without the usual Pilot markings. Instead, it has a laser-engraved musical note and the words "Letters from Stories", which is the name of Pentonote's new product line.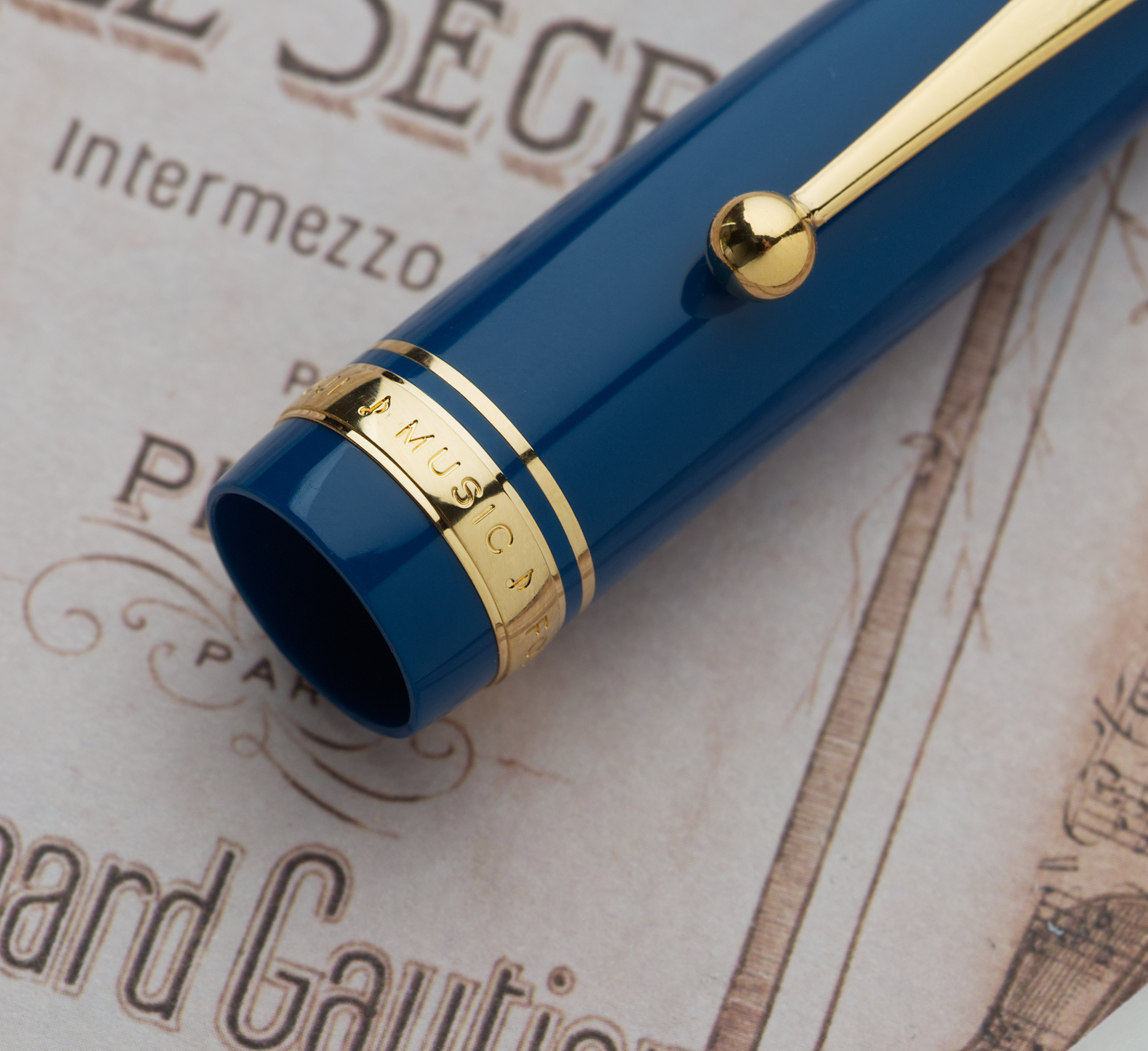 According to an Instagram post, this pen is a limited edition. Only 100 pens made. However, there's no mention of this on Pentonote's online store page, and the pen isn't numbered. As of this writing, EF and MF nib options are sold out, but F and M are still available.
When I reached out to Pentonote about international orders, I was told that they do have a deal with an overseas shipping agency. However, the website doesn't seem to be integrated with this service yet. It may be easier to buy via a proxy service.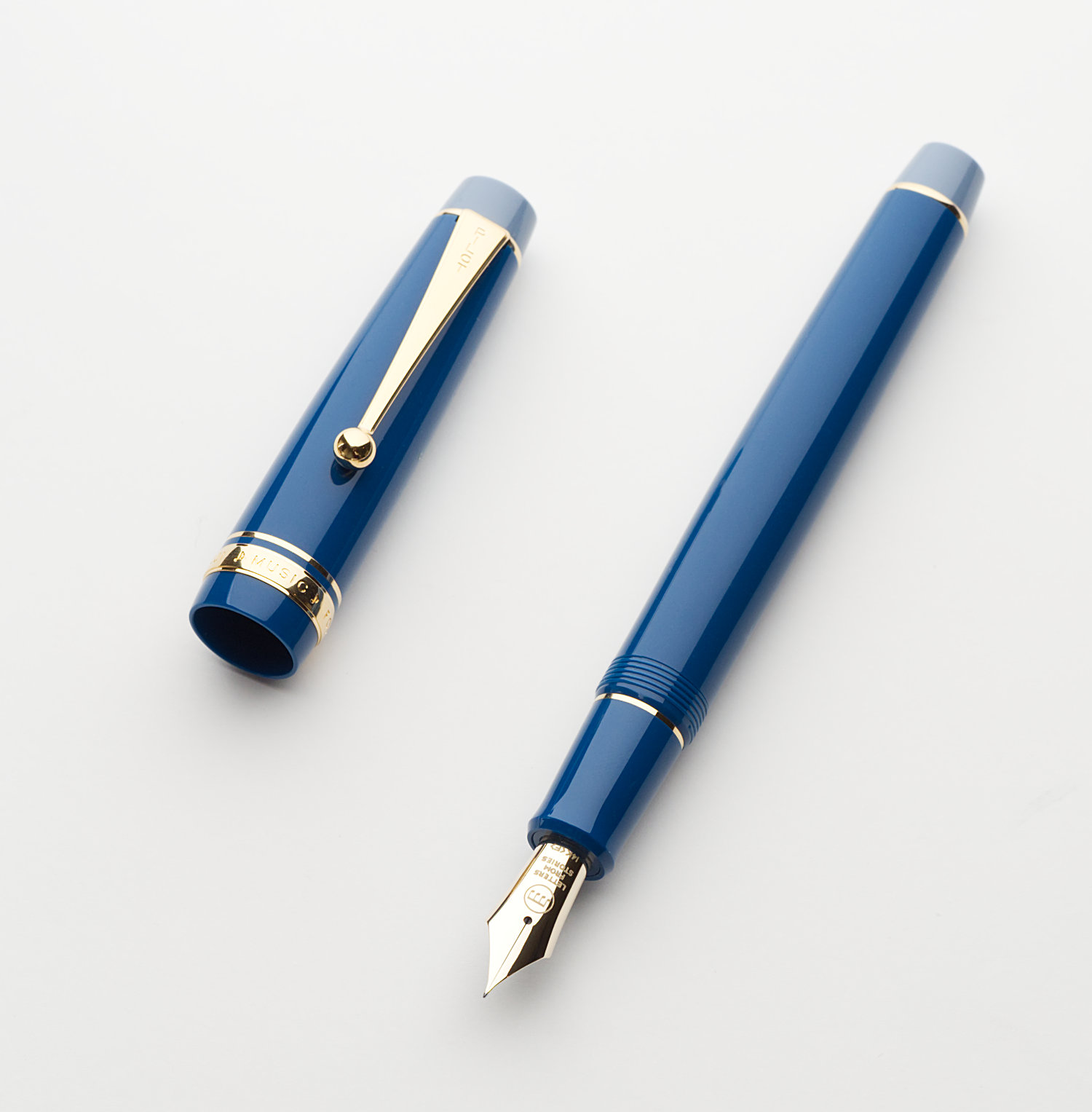 Koseki Yuji Music pen is one of the prettiest Pilot Custom pens in years. Hats off to Pentonote. Let's hope we don't need to wait another 5-10 years for the next, exciting store-exclusive Pilot pen to be announced.
#pen #fountain pen #pentonote #pilot pen #koseki yuji #古関 裕而 #fukushima