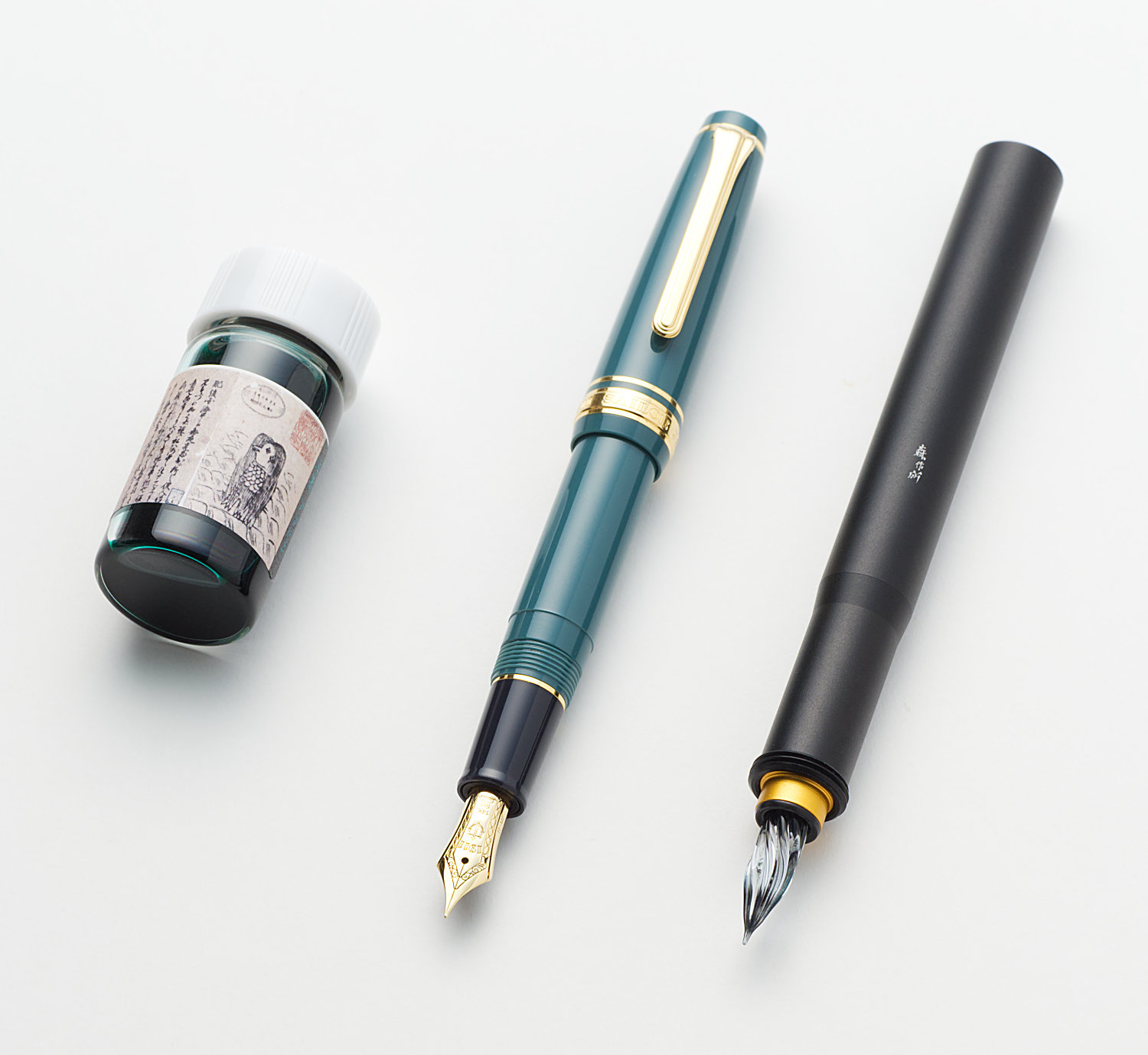 This was an unusual year. Even though Japan has been mostly open for business during the pandemic, 2020 was still challenging for retailers, event organizers, and manufacturers. Some adapted and embraced new ways to connect with customers.
Online events
There were, as usual, several stationery events planned around spring and early summer. However, as the epidemic became a pandemic, international travel ground to a halt, and the prime minister declared a state of emergency, it became clear that many of these events were no longer feasible.
Tono & Lims postponed (and eventually canceled) a spring event in Tokyo and instead organized an online event. Kamihaku did the same. Even Bungujoshi canceled two regional events and experimented with streaming instead.
These online events took various forms, but there was often a live stream, typically on Instagram, and also an online store selling event-exclusive items. The earlier events were somewhat chaotic as information was scattered across tweets, several Instagram accounts, and websites. Later in the year, planning got better.
Instagram live streams became hugely popular this year. Monoline lettering celebrity Bechori, Shumibun contributor Kohinata, ink and notebook store Kakimori, and popular planner brand Plotter all did regular streams, some of them weekly.
Despite the pandemic, there were still some regular events this year. Maruzen's annual pen fair was held in March, although in reduced form without workshops (the inks still sold out quickly). Wagner's annual pen trading event, Tokyo International Pen Show, and Bungujoshi's two biggest events were also held, but with various precautions: Masks, face shields, temperature checks, and social distancing.
Ink and glass pen fever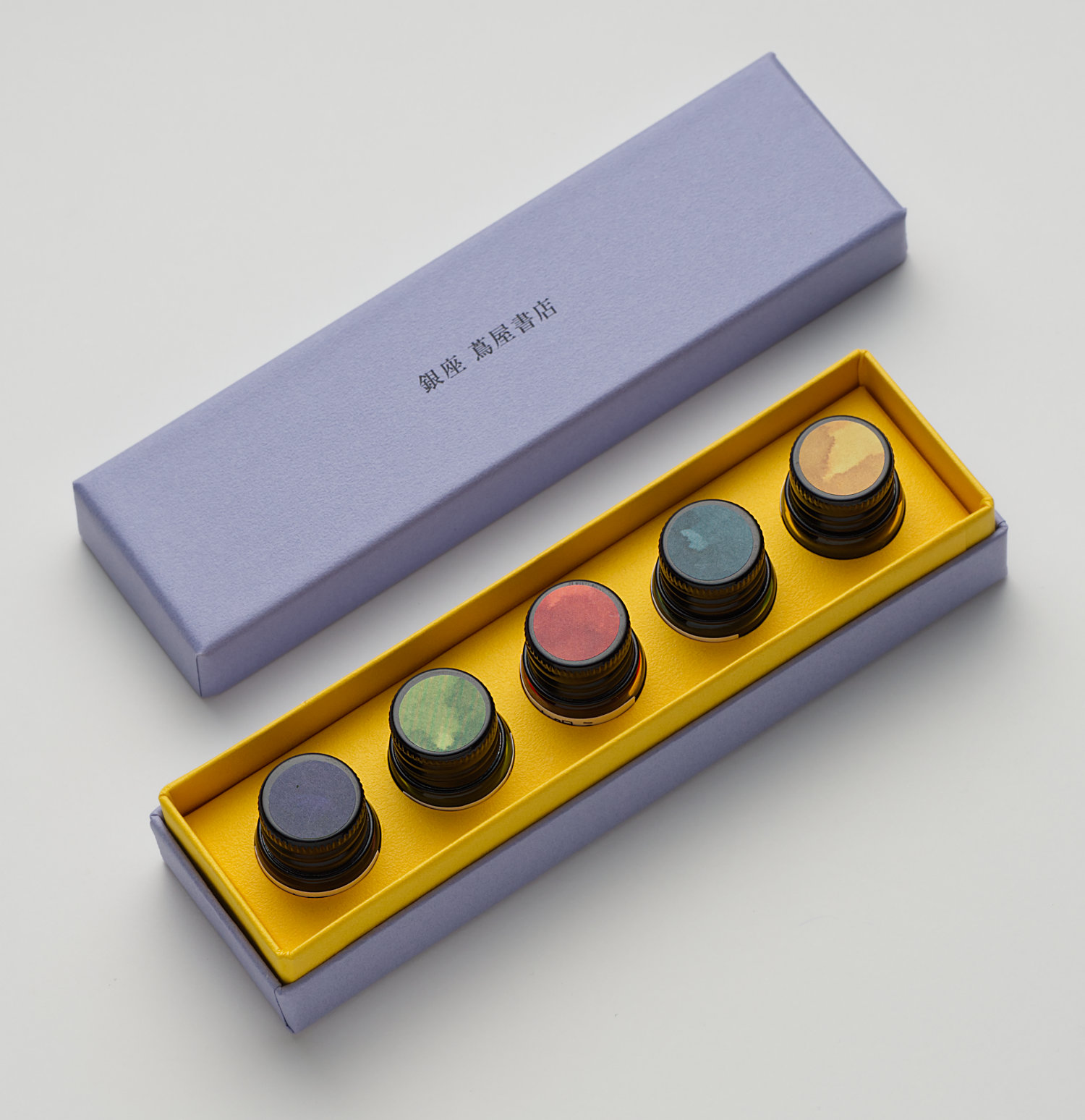 Last year, and also the year before, I thought we were at peak inku-numa, or ink fever. I was wrong. Again. If anything, Japan got even more obsessed with ink this year.
Glass pens exploded in popularity this year. Glass pens from Toos, Hase, Sase, and Shoko Yamazaki sold like hotcakes. Even venerable glassware company Hario jumped on the bandwagon and started selling glass pens.
Two standout products this year were Toos's stub-like ribbon glass nib and Drillog's metal dip pens with groves. The latter debuted during TIPS and is, as of this writing, still difficult to buy.
Tono & Lims started selling inks made for glass pens, with more pigments and particles than a fountain pen feed can handle. This caused a bit of controversy: Veteran glass pen maker Sase wrote, in an angry tweet, that such inks are not suitable for glass pens and that those who sell such inks don't understand glass pens.
Tono & Lims may be the new Godzilla of ink, but Sailor still has one stronghold: So-called gotouchi (ご当地) or regional inks. That was was also the main theme of Bungujoshi's popular Inku-numa event in August, where vendors from Kyushu to Hokkaido sold their store-exclusive Sailor inks.
Ink bottles got even smaller this year. TAG started selling sets of five 5ml bottles, retailers such as Kobayashi sold ink in Tamiya bottles, and Usagiya's new denim inks come in 15ml bottles.
The most popular inks for fountain pens this year were pastel-colored, chromo shading inks such as Athena Ginkan, Kobayashi Clematis, and Bechori's Bechorism inks. By contrast, inks for glass pens, such as Tono & Lims Bedroom in Arles and Kobayashi's sword inks, were typically shimmering and more saturated.
Return of the pocket pen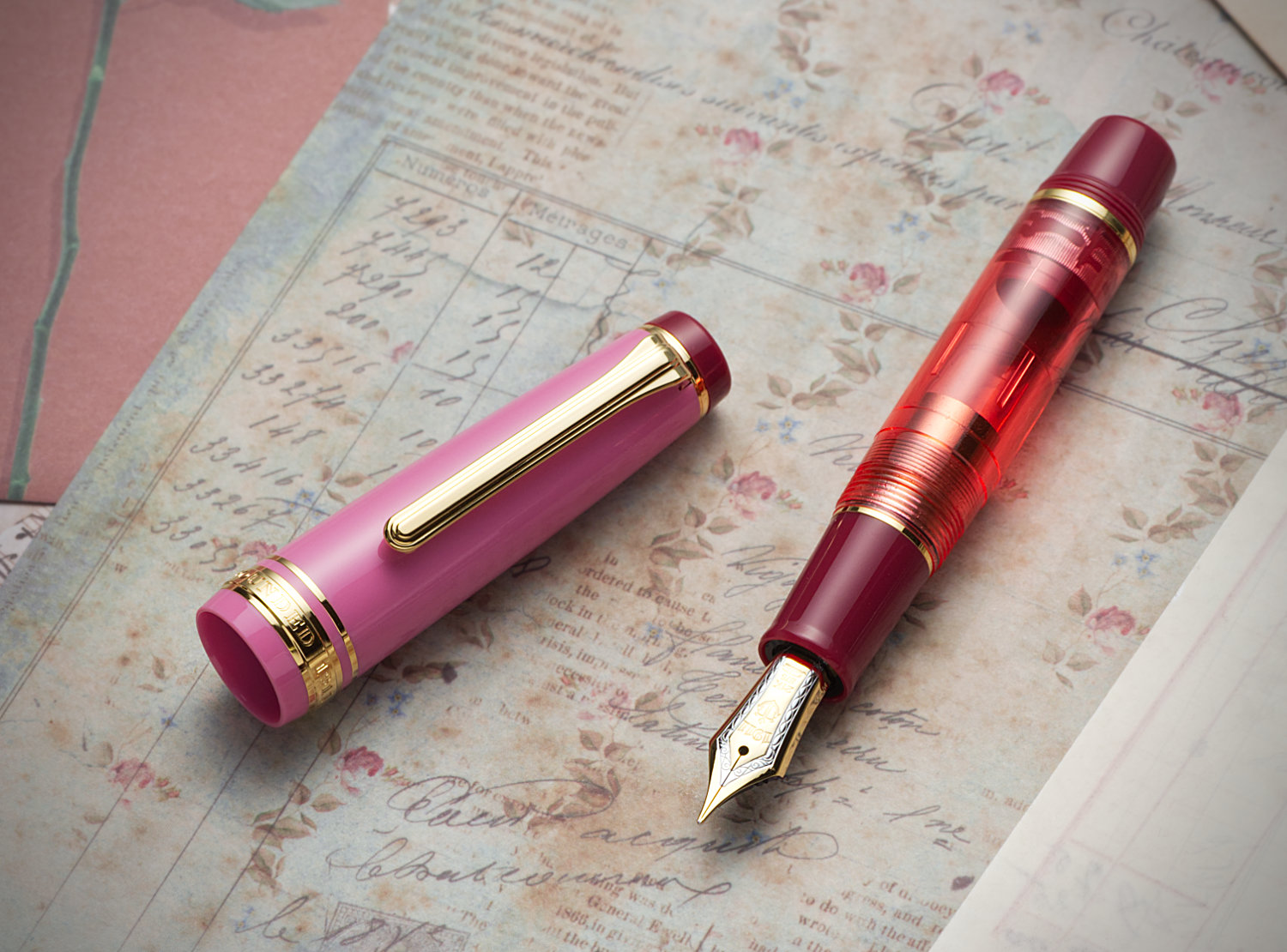 In December last year, Sailor revived its pocket-size Pro Gear Slim Mini model. In August this year, Sailor refreshed the Slim Mini lineup with new colors and with a blind cap without threads.
Also this year, a few "fat" Minis with full-size 21K nibs were released: Sailor sold a Kyushu-exclusive model called Reiwa 2, Kingdom Note released five lumpfish-themed ones, and Bungbox came out with Twinkle Stardust.
Sailor was not the only pen maker releasing pocket pens. Fukuoka-based Hightide released a pocket pen called Attache, which looked suspiciously similar to a Moonman N8, and Helico expanded its lineup of colorful pocket pens.
US pen maker Schon Design's pocket pens also seemed popular this year. Major retailers, including Bungbox and Shosaikan, are now selling Schon's pens.
E-commerce
Japanese stationery retailers have traditionally been slow to adopt e-commerce. Tokyo residents wanting to buy the latest Kobayashi or Usagiya pen usually had to spend a day on the shinkansen, local trains, and buses.
For foreign buyers, the lack of online stores has been even more frustrating, and led to a cottage industry of scalpers. Ebay is littered with Japanese pen listings from unauthorized resellers, often with markups north of 100 USD.
Fortunately, more and more retailers are opening online stores. The pandemic has undoubtedly been an accelerant. It is now possible to buy pens and/or inks, online, from Maruzen, Penpoint, Ishimaru Bunkodo Usagiya, Pentonote, Kawasaki Bunguten, Hachimonjiya, Pen-land, Lichtope, and even Kobayashi.
Most of these online stores only offer domestic shipping, but affordable proxy services such as Buyee, Blackship, Tenso, White Rabbit and Zenmarket allow foreign customers to buy Japanese pens without paying scalpers.
Perhaps the most international of Japan's stationery retailers, Bungbox, launched a new English online store this year. I'm hoping to see other retailers follow Bungbox's lead next year.
The biggest trend this year is this shift to e-commerce and online events. While I always enjoy visiting beautiful stores such as Kakimori and Shosaikan, I do think this transformation is positive overall, and am excited to see what happens next year.
#pen #fountainpen #japanesepen #tips #penshow #pentrends #yearinreview #sailorpen #文具館コバヤシ #pocket pens #tono & lims #インク沼