2021 was the year when people went back to in-store events, Sailor kicked into high gear, Pilot woke up, glass pens became unobtainable, and a North American ink brand challenged Tono & Lims.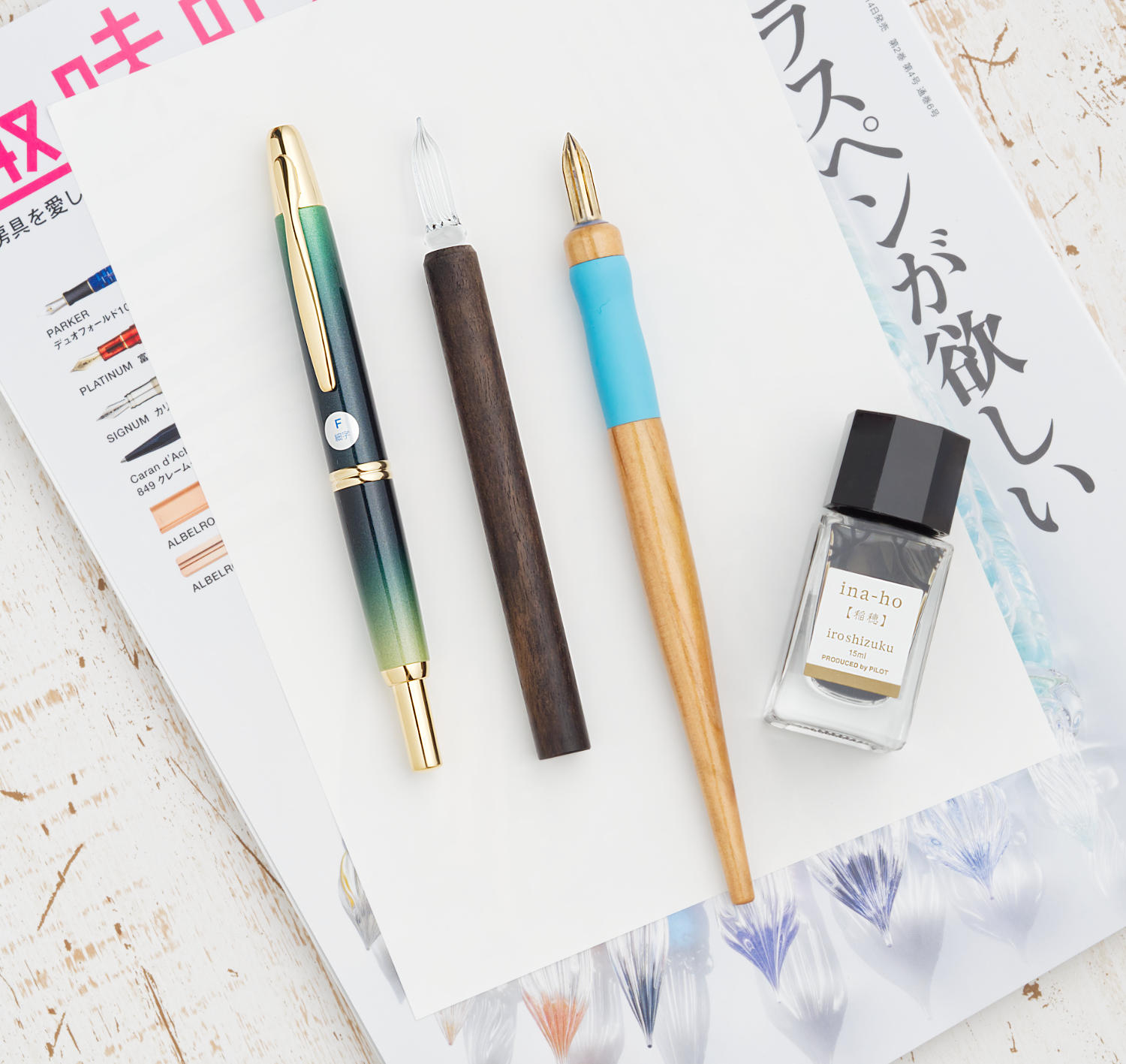 Return of in-person events
Last year, many stationery events were canceled or replaced with online equivalents. Tono & Lims, Kamihaku, Bungujoshi, and various brands all dabbled in online events with limited success. There were hastily put-together websites, Zoom streams without video, online stores that timed out, and lots of confusion.
This year, in-person stationery events were back. Maruzen organized a spring pen fair as usual, and also an all-new autumn one. Tono & Lims ran several events, including a "Christmas party" in Tokyo. There were also two big Bungujoshi events, several Wagner meetups, a Writing tools market in Kyoto, and the annual Kobe Pen Show.
Then, of course, there was TIPS, the greatest pen show on Earth. It was bigger than ever, well-organized, and an absolute blast.
The various attempts at online events last year were admirable, but nothing compares to actual in-person events. Here's hoping we'll see more of those next year.
Sailor on overdrive
Sailor released more pens than anyone could possibly keep track of this year, from steel-nibbed dip pens to several urushi models. This was also the year when Sailor, together with its largest shareholder, Plus, opened a retail store in the posh Ginza shopping district.
There weren't nearly as many ink releases from Sailor, but one standout was Yurameku, a set of nine chromo-shading inks, capitalizing on an ongoing trend:
Sailor's strategy seems to be working: The company is now profitable again and saw double-digit YoY growth in its stationery division. That is an impressive feat, considering the still-ongoing pandemic.
Pilot awakening
In terms of build quality, nib variety, and model range, Pilot's pens are unequaled. From the playful Kakuno to the majestic Namiki Emperor, and with unique nibs such as the PO and FA, Pilot has almost everything. However, critics often lament the lack of colorful versions of Pilot's popular Custom and Capless models.
This year, Pilot released both the Custom Heritage SE and Capless SE, two models available in five different swirling marble finishes. Both are a bit pricey but seem to be popular, based on discussions with retail sales staff in Japan.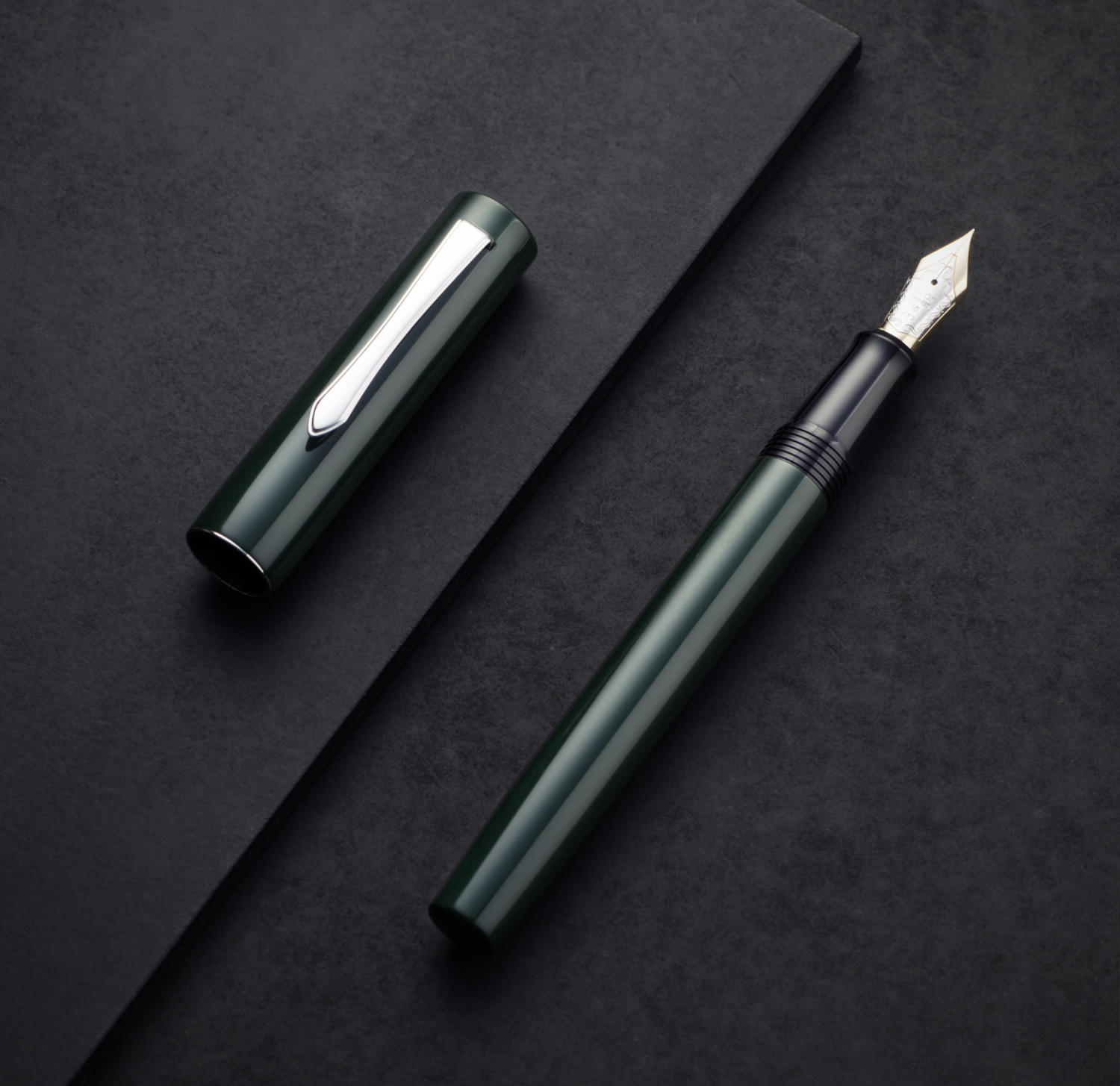 Pilot's LE game was unusually strong this year. Maruzen's Tsuya-midori, released in March, sold out quickly. Other popular models were Usagiya's anniversary Capless, Shosaikan's Custom 823, Maruzen's Tokyo Renga, and most of all, Bamboo Forest, Pilot's annual Capless LE, only sold at select retailers in Japan.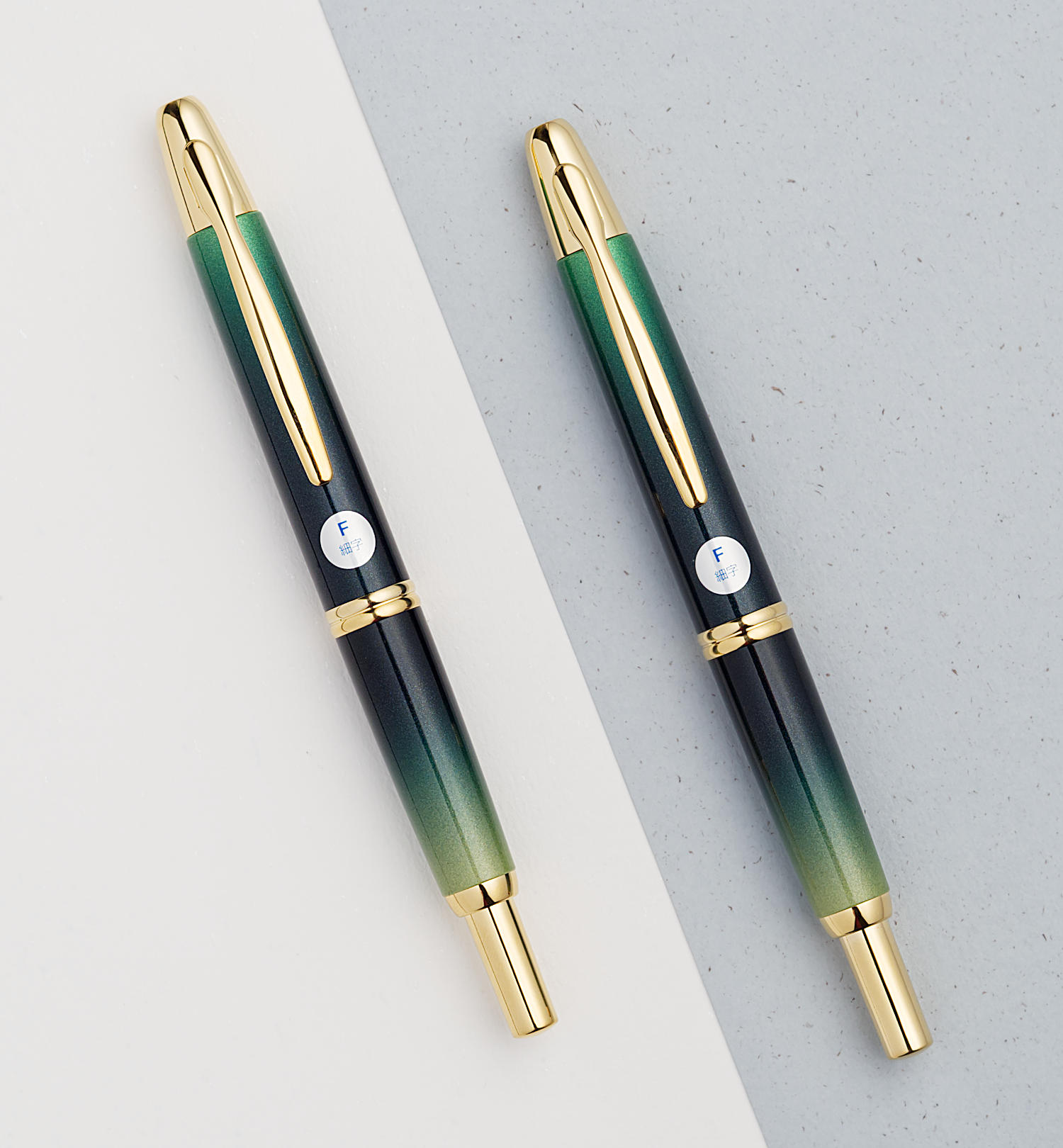 Just like last year's Wish, and Azure the year before, Bamboo Forest was an instant hit. Maruzen sold out from pre-orders before the launch day, even though purchases were limited to two per person, to deter scalpers. Instagram was abuzz with excitement about this model.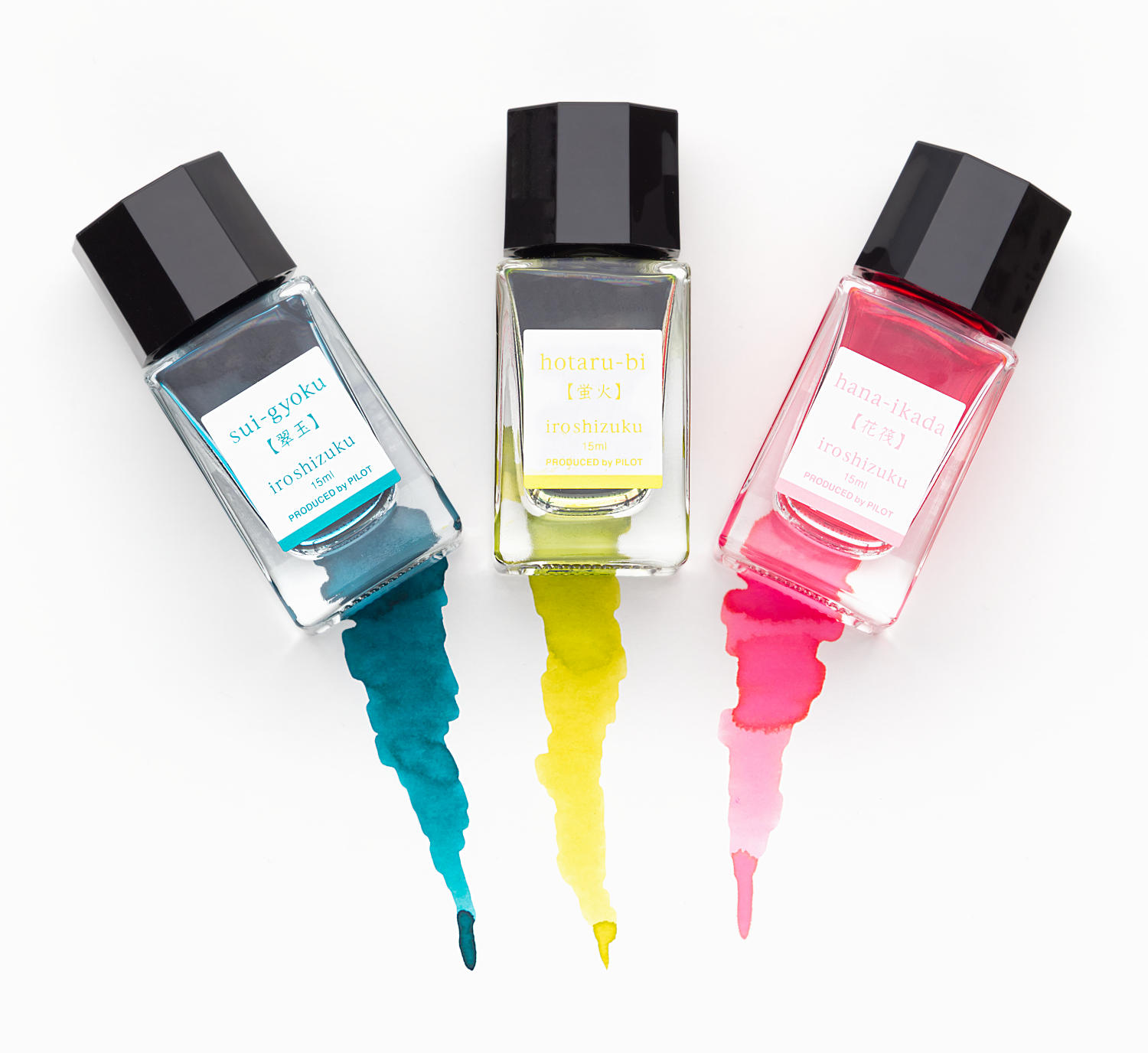 This year, Pilot also refreshed its Iroshizuku ink lineup by discontinuing Tsuyu-kusa, Tsukushi, and Inaho, and releasing three new inks. Of the three, Sui-gyoku seems to be particularly popular, despite being the one most similar to existing inks in Pilot's lineup:
A new ink challenger
Just like last year, Tono & Lims was seemingly unstoppable in 2021, releasing new inks more frequently than Elon Musk tweeted about crypto. Seemingly every major influencer, glass pen maker, and retailer has a handful of exclusive Tono & Lims inks by now.
Western ink brands rarely make a big splash in Japan, but one company managed to break the mould and catch the ink-numa crowd's attention this year: Ferris Wheel Press. The company partnered with Ginza Tsutaya, got Bechori to promote the inks, and had one of the most crowded tables at TIPS:
Ferris Wheel Press's most popular inks tend to be light, shimmering inks, seemingly meant for glass pens rather than fountain pens. What really sets this brand apart is the bottle design and packaging. These inks look like something you'd find in an upscale department store.
Coveted glass pens
Glass pens continue to be hugely popular in Japan, especially those from Hase, Tessar, and TooS. While demand has seemingly skyrocketed, production clearly hasn't kept up, and as a result, it can be maddeningly difficult to buy one.
These top brands occasionally sell glass pens online, but typically only a few, via lottery. Most of them also attended Tono & Lims's year-end event in Yotsuya, but it was near-impossible to buy one at the event. In addition to an event ticket, a separate ticket for each table was also required. Only the 10-20 lucky first to grab a ticket, out of many hundreds of highly determined attendees, got a chance to buy the most coveted glass pens.
Interestingly, there isn't much of a reseller market for these glass pens. Sure, a Hase pen occasionally shows up on Mercari, but not as often as, and not with anywhere near the same ridiculous markup as, say, a Shishikura or Hachimonjiya pen. The people lining up to buy these pens seem to be mostly users, not scalpers.
Metal Gear
Drillog originally launched at TIPS 2020, but it wasn't until the Kickstarter project started this July that this product entered the spotlight. With its drill bit-like dip nibs and futuristic nib holder designs, Drillog was one of the most-hyped stationery products this year.
However, reviews were mixed. Short and uncomfortable barrels, inconsistent ink flow, scratchy nibs, and a hefty price tag were among the biggest concerns. Nevertheless, Drillog appears to have garnered a loyal following, both in Japan and overseas.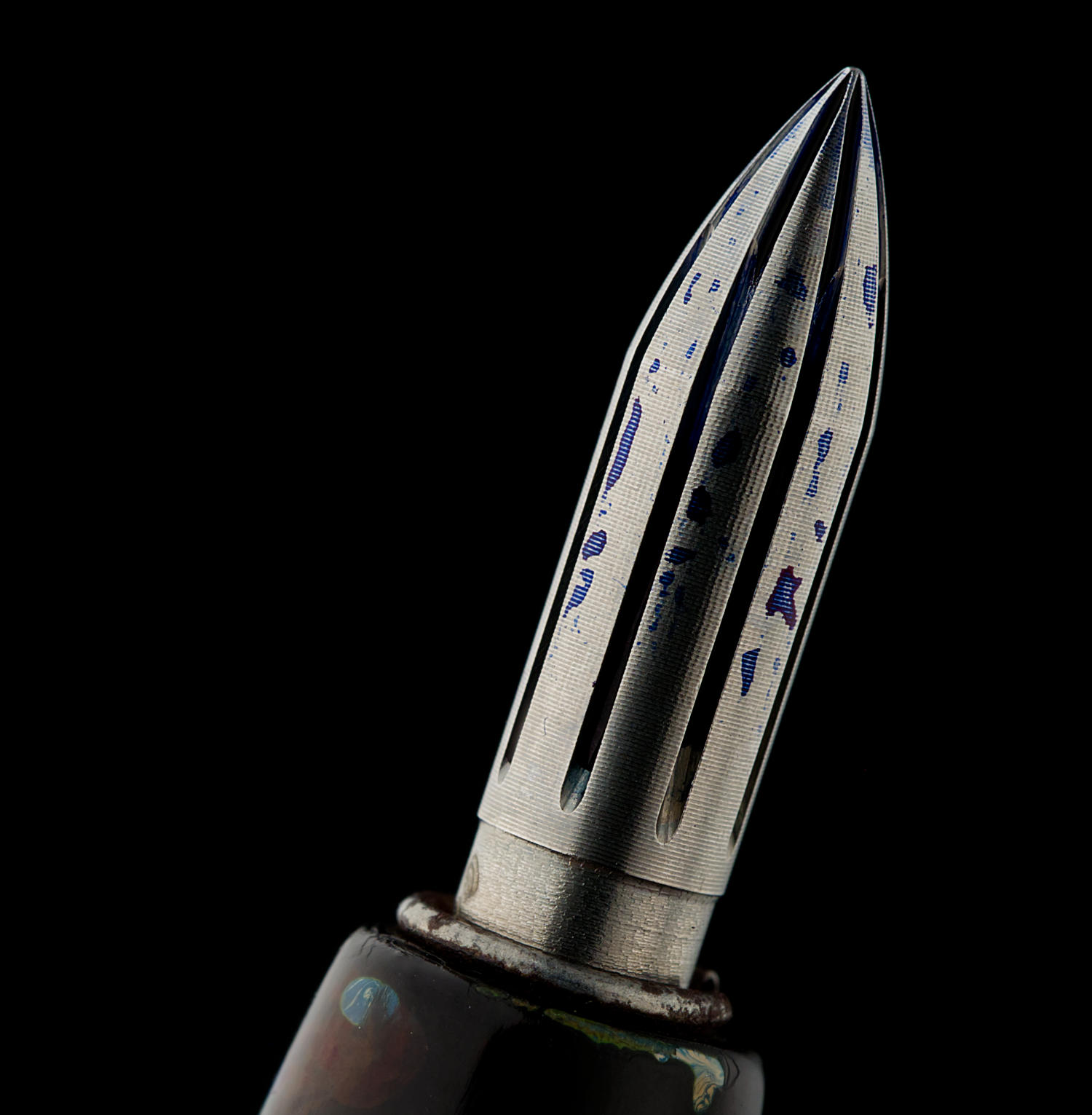 In October, Kakimori announced its metal nib. Compared to the Drillog, Kakimori's nib is a smoother writer, offers far more line variation, is compatible with regular nib holders, and is sold at a fraction of the price. It was an instant hit, selling out from pre-orders, and remains difficult to buy.
Out of all stationery products launched in 2021, my personal favorite is Kakimori's metal nib. It is more sturdy than glass nibs, surprisingly affordable, highly expressive, and just a whole lot of fun.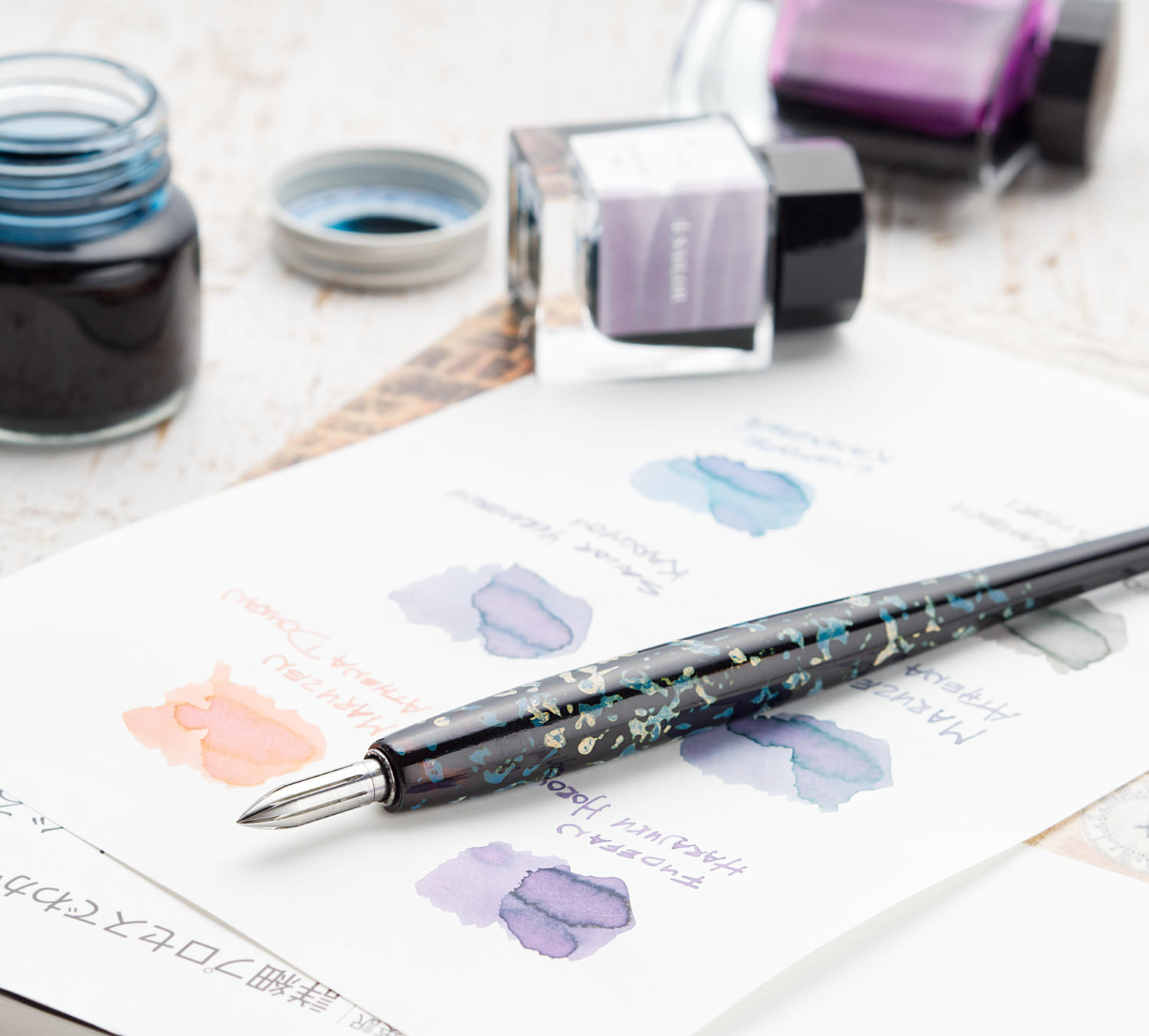 #fountain pens #tono & lims #ferris wheel press #sailor #pilot #インク沼