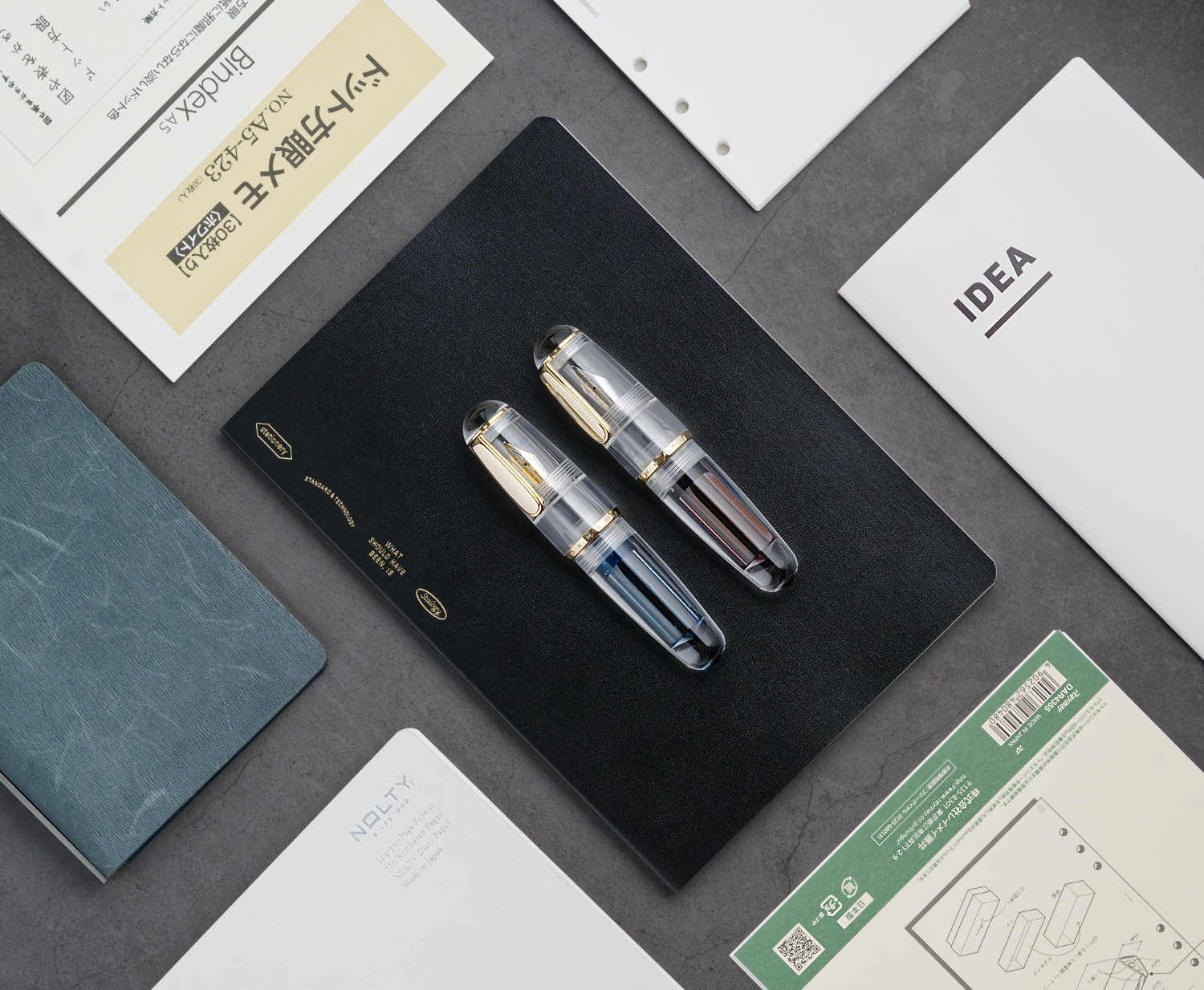 (This is a longer version of an Instagram post from September 13th.)
Planner season is upon us again. As fountain pen enthusiasts choose between Hobonichi, Jibun Techo, and others, the same question comes up every year: Which planners use paper that makes ink pop and resists bleedthrough?
To answer this question, I decided to pick up some popular planners and system techo refills and do a comparison. These are the planner papers I tested:
These are all similar: Lightweight, coated, and, yes, a bit crinkly. It would probably be hard to tell them apart with a fine nib and a basic royal blue ink. To put these papers through their paces, I instead used fude and coarse nibs, and feather-prone inks such as Kakimori's Akitsuta as well as shading inks.
As expected, ink looked great on Tomoe River, but also on Kokuyo's Thin Paper. Multi-colored "chromo shading" Lichtope Kamogawa and Fanyantan inks looked smooth and vibrant on both. Scroll down for comparison photos.
In terms of dry time, Stalogy and Nolty were the winners. Ink dried slowly on both Thin Paper and Tomoe River. DP was somewhere in between.
Stalogy and Thin Paper were slightly more textured than the others. There was also more bleedthrough on these two papers. It wasn't just with the aggressive Kakimori ink but also with two, Sailor-made Maruzen inks.
DP paper had the least amount of ghosting, I'd say. Nolty was a close second. Tomoe River had almost as much ghosting as onion skin paper.
If you're just looking for planner paper that can take fountain pen ink, I think you'll find all of these acceptable. See photos below. There was some amount of bleedthrough on all of them, but unless you write your daily schedule with a fude nib on an ebonite feed, it is unlikely to be a major problem.
However, if you also want to do instagrammable ink swatches in your planner, my suggestions would be Tomoe River or Thin Paper. If you have a system techo such as a Plotter, the easiest option would be Davinci's Tomoe River refills, which are still widely available. If you just want to try out Thin Paper without getting a full Jibun Techo, you could get a pack of IDEA refills.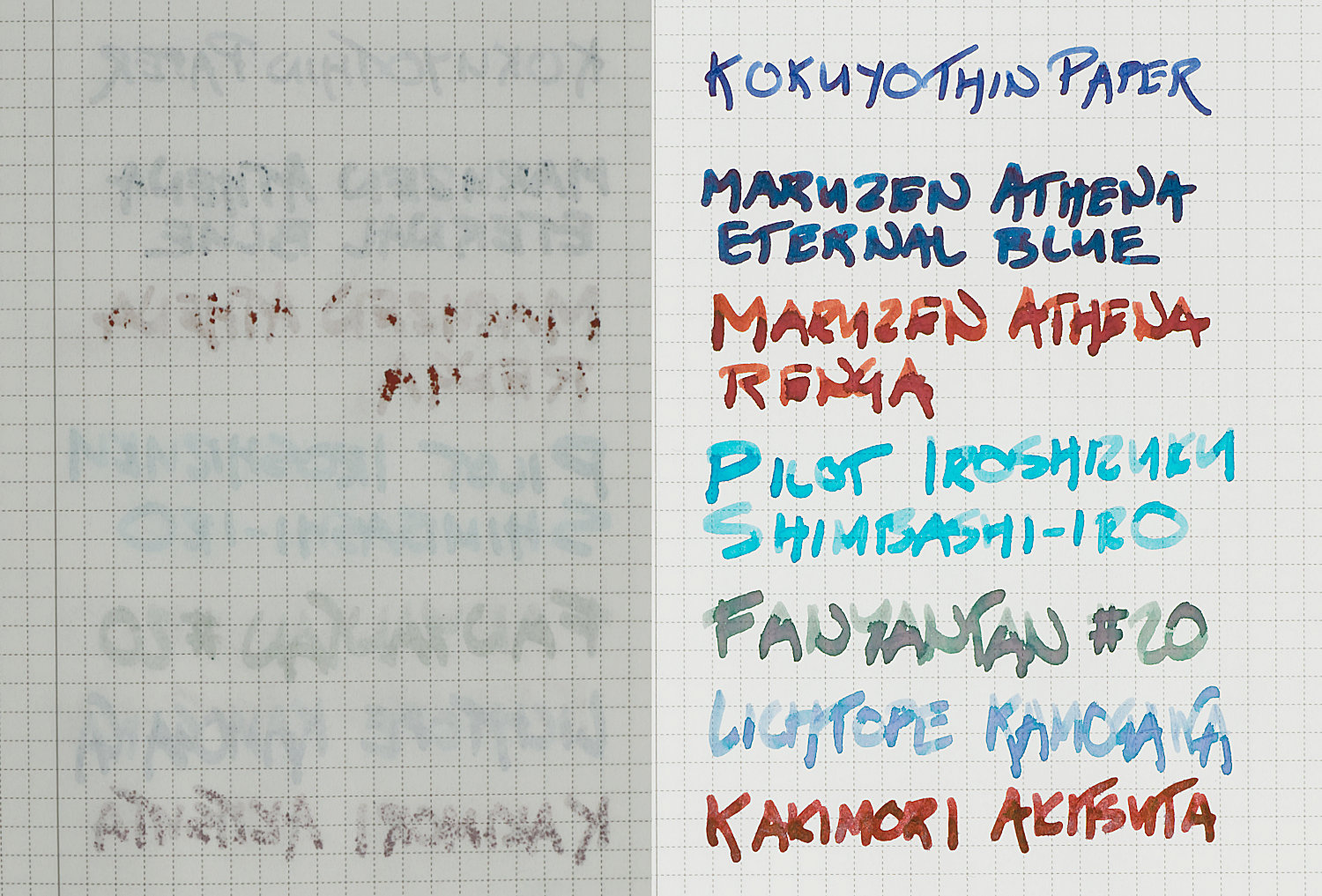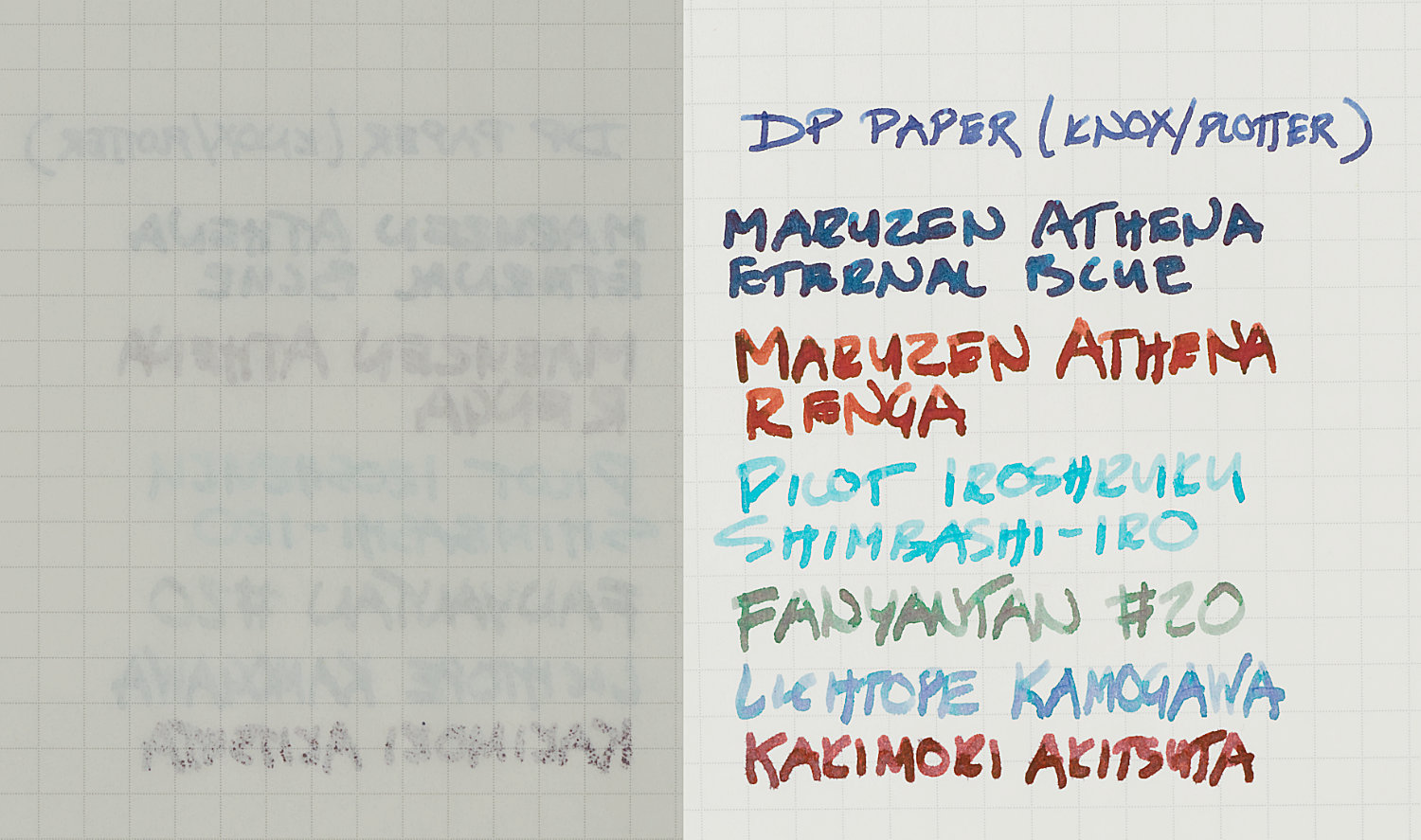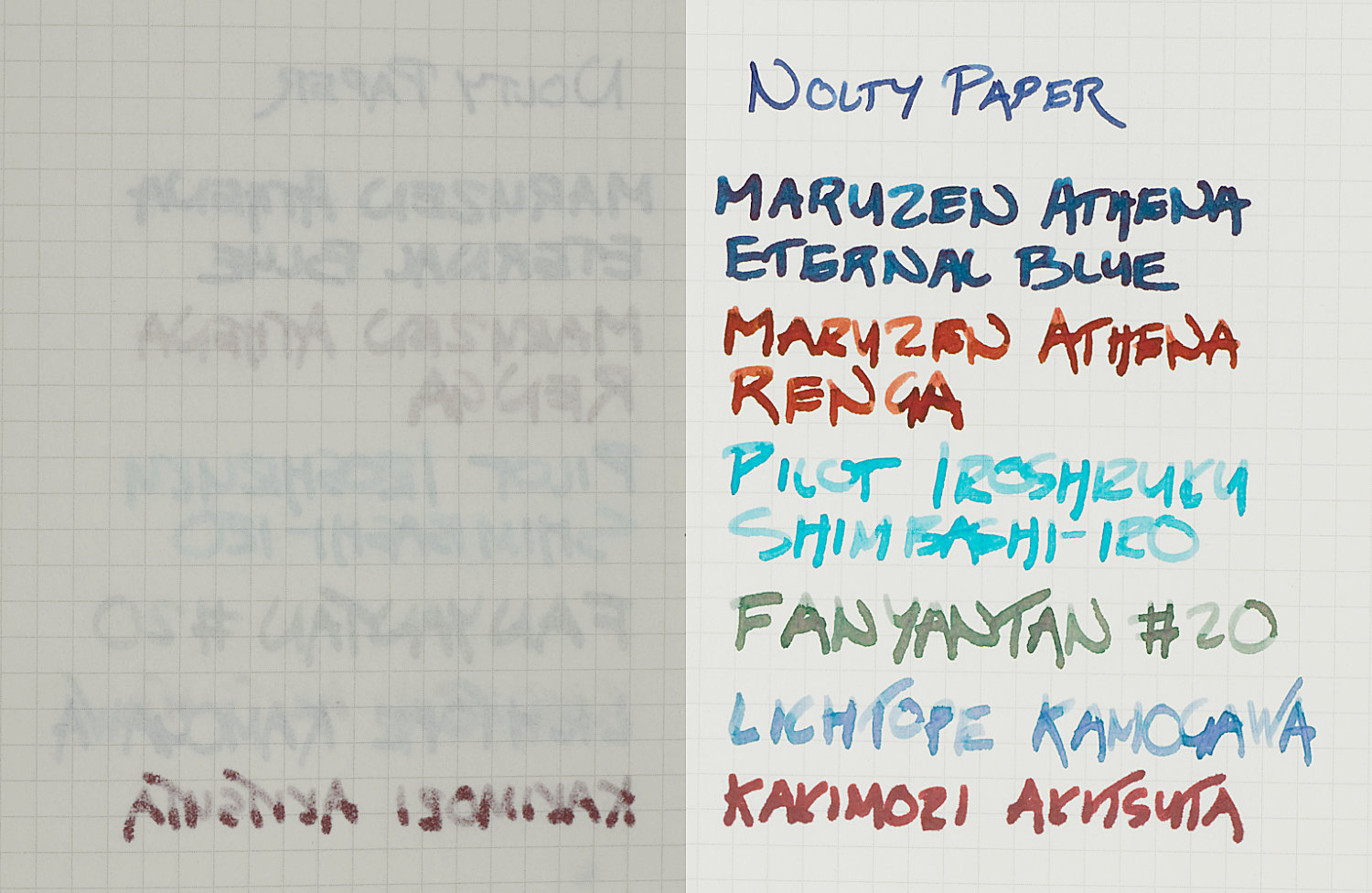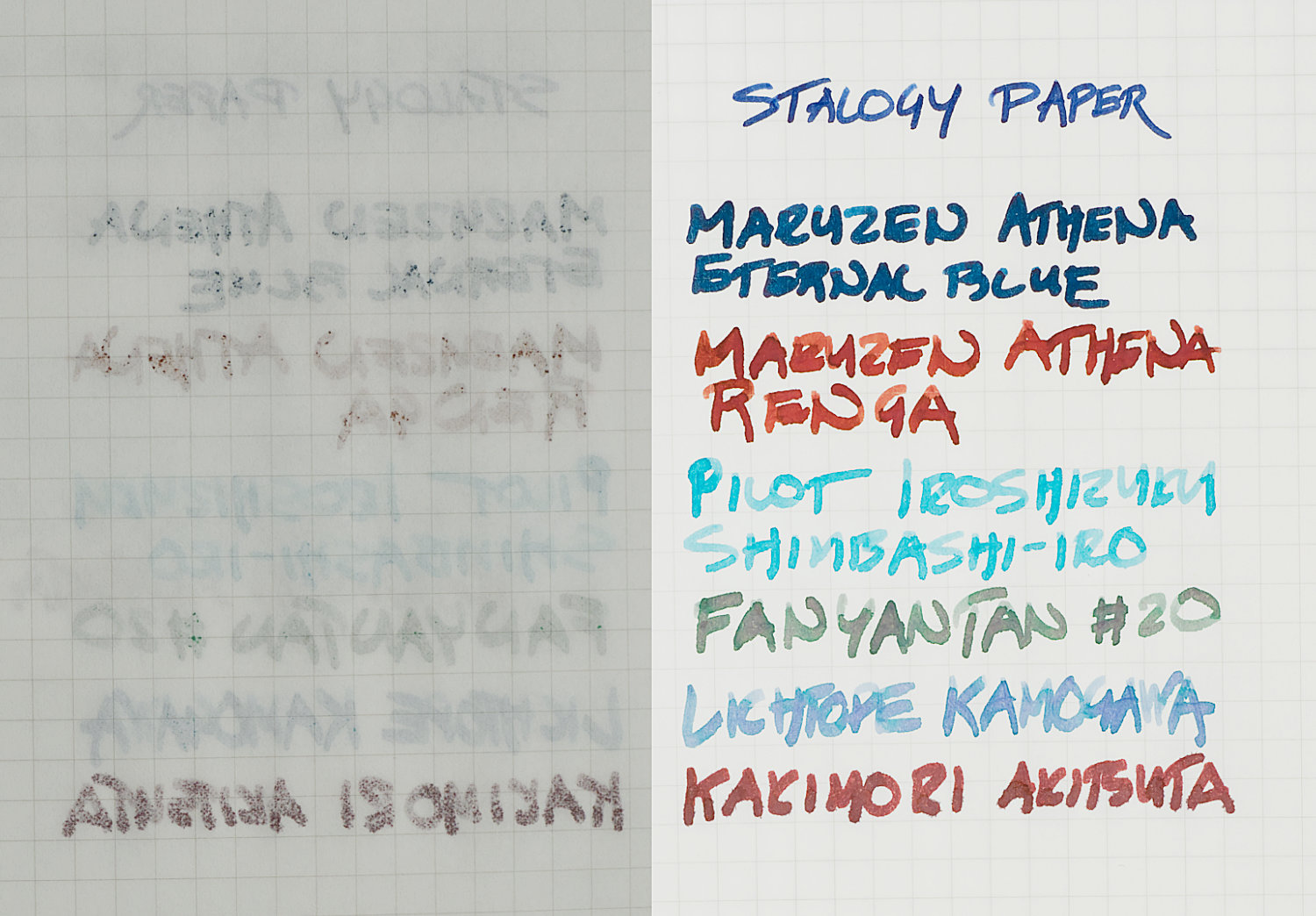 #stalogy #nolty #plotter #dp paper #tomoe river #system techo