POSTS
Pebble Stationery's maki-e inspired Sakura Sumiko notebook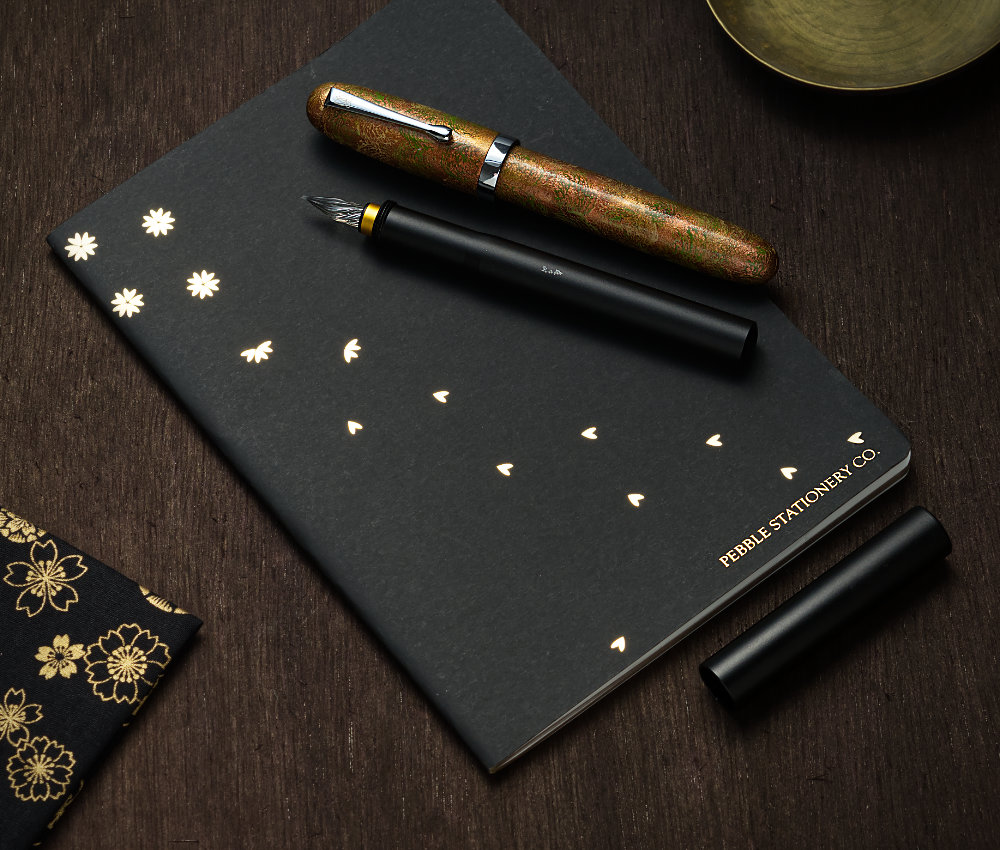 Australia-based Pebble Stationery generously sent me this notebook to test. It's called Sakura Sumiko and is a just-released limited edition A5 softcover notebook.
Just like their standard Cahier notebook, Sakura Sumiko features 120 pages of stitch bound 52gsm Tomoe River with a faint 5mm dot grid. Unlike the Cahier, this one has gilt-edged paper with a cover depicting golden sakura petals in charcoal, a design inspired by maki-e.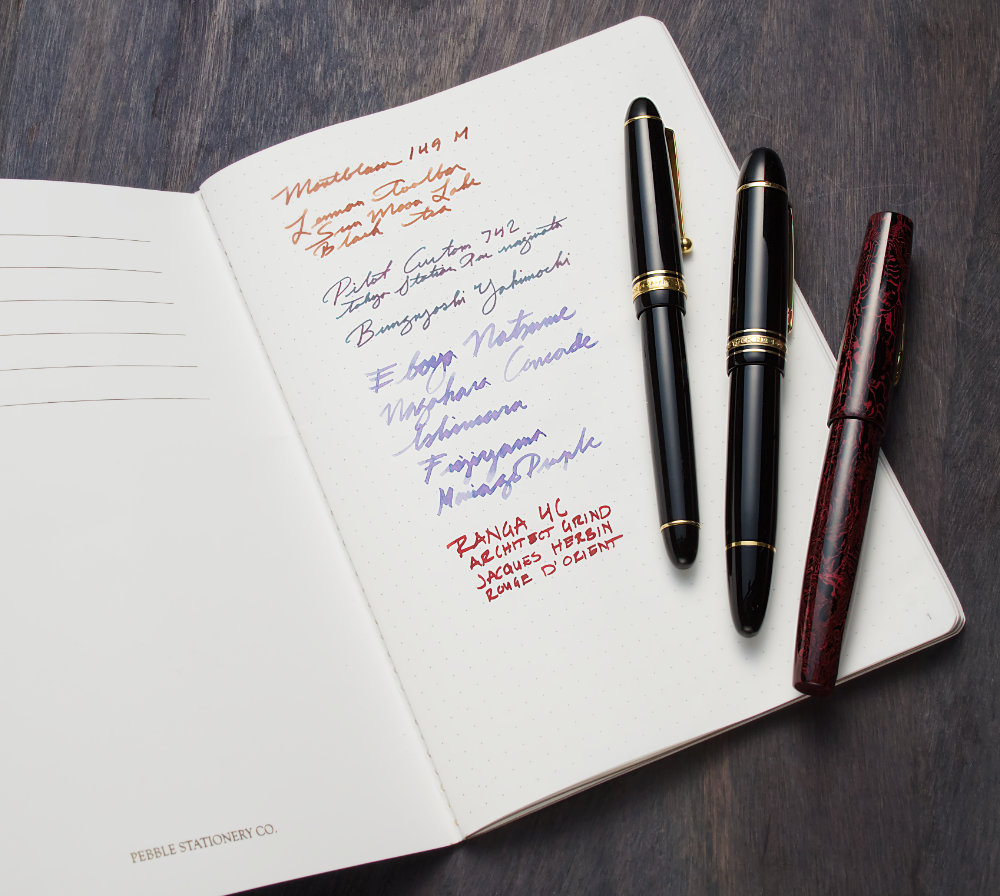 Most fountain pen enthusiasts are probably familiar with Tomoe River paper. In short: Thin, coated paper with some inevitable ghosting but rarely any bleedthrough or feathering. Ink dries slowly but looks fantastic. More suitable for long-form journaling and ink testing than quick notes on the go.
Personally, I prefer the thicker 68gsm flavor, as it tends to be slightly more textured, doesn't have as much ghosting, and ink dries a tad faster in my experience. However, I get the appeal of many thin, ink-friendly pages in a slim notebook.
Tomoe River brings out shading and sheen more than most papers do. Complex, "chromo shading" inks (to borrow Inky Rocks's term) really pop. Just look at Ishimaru Bunkodo's Fujiyama Mariage Purple: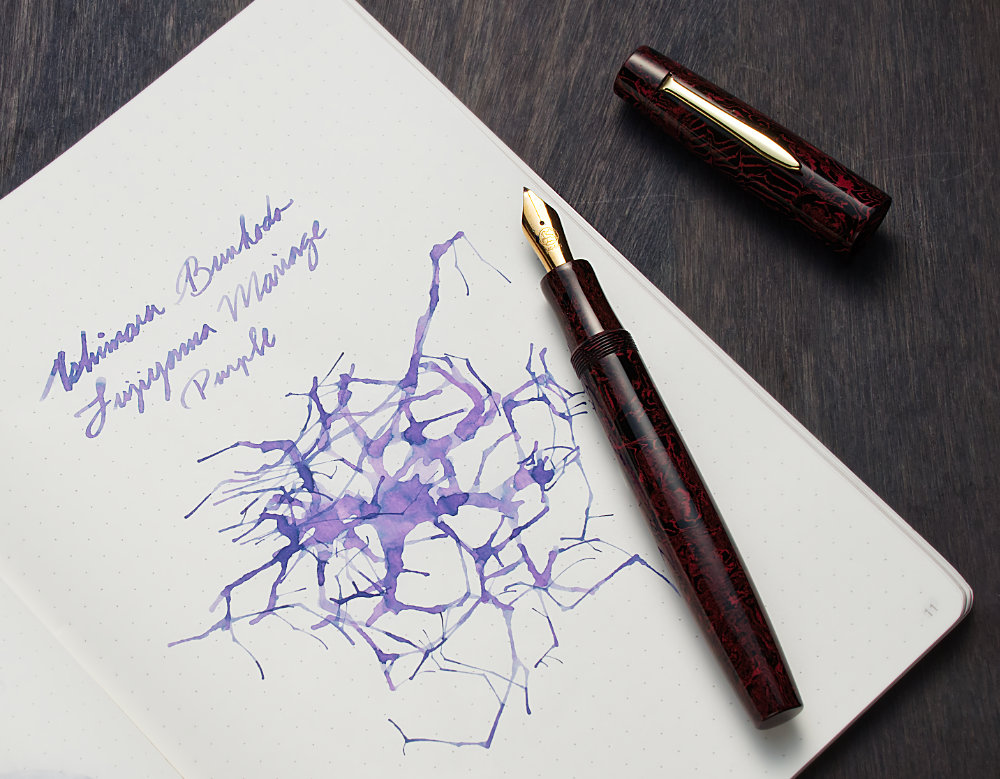 A5 is probably my favorite paper format. It's so ubiquitous and versatile, neither too small nor too big, and there are many notebook covers to choose from. A current favorite of mine is Kingjim's no-frills Kraft Cover.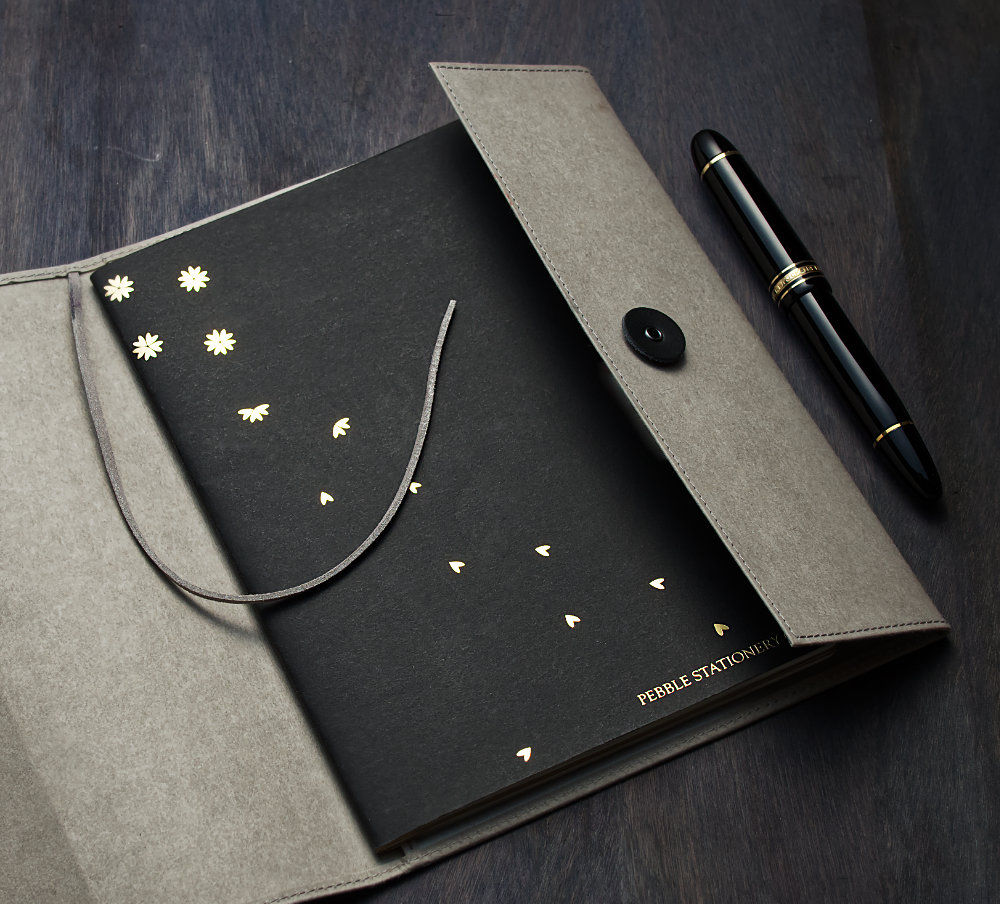 Sakura Sumiko is an elegant yet understated notebook. It's a step above your garden-variety Kokuyo or Tsubame notebooks, but not so fancy that you hesitate to actually use it (unlike my ever-growing stack of unused hardcover notebooks!). Mine is already full of scribbles, drawings, notes, and ink swabs.
This notebook is sold at Pebble Stationery's online store and costs 13.99 USD. Thank you Lois for sending over a sample!