POSTS
A new Japanese pocket notebook and subscription service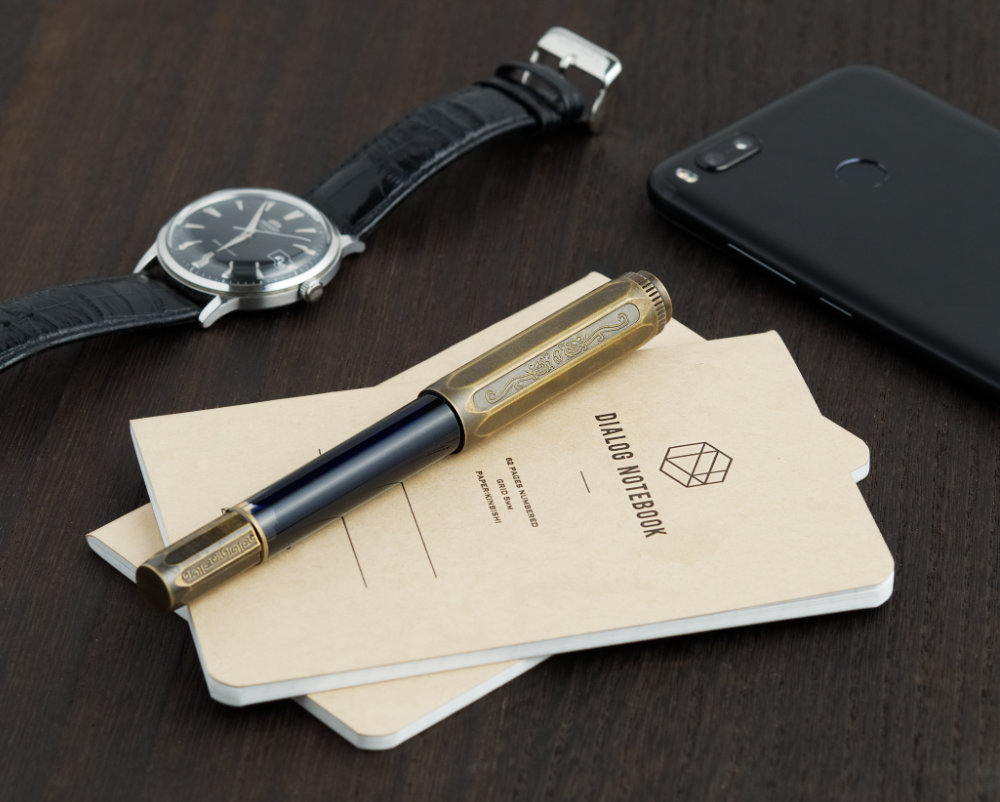 Pocket notebooks are nothing new in Japan. One of the classics is Kokuyo's field notebook, which has been around for over half a century. Mnemosyne, Life, Apica, Tsubame, and other major brands all have pocket-sized offerings, and even supermarkets and drug stores often sell one or two of acceptable quality.
To my knowledge, no-one has attempted a Field Notes-like pocket notebook subscription service though. The people behind popular Japanese stationery blog Mai-bun decided to give it a try, and in December announced Dialog, a new pocket notebook and first-of-a-kind subscription service in Japan.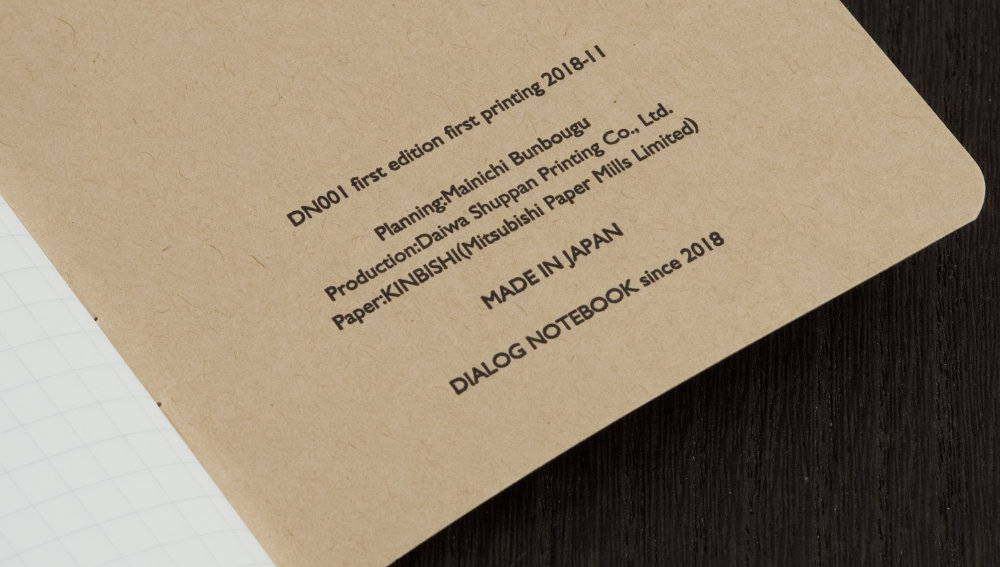 Dialog is a staple-bound 140x90mm notebook, just like Field Notes' regular editions, and slightly smaller than standard A6 ones. There are 62 pages, with faint, non-distracting 5mm grid lines. Pages are numbered.
This notebook has sturdy kraft paper covers, with a minimalistic design. The front cover has numbers "88" printed in a seven segment outline font. You're supposed to number your notebooks by filling out segments.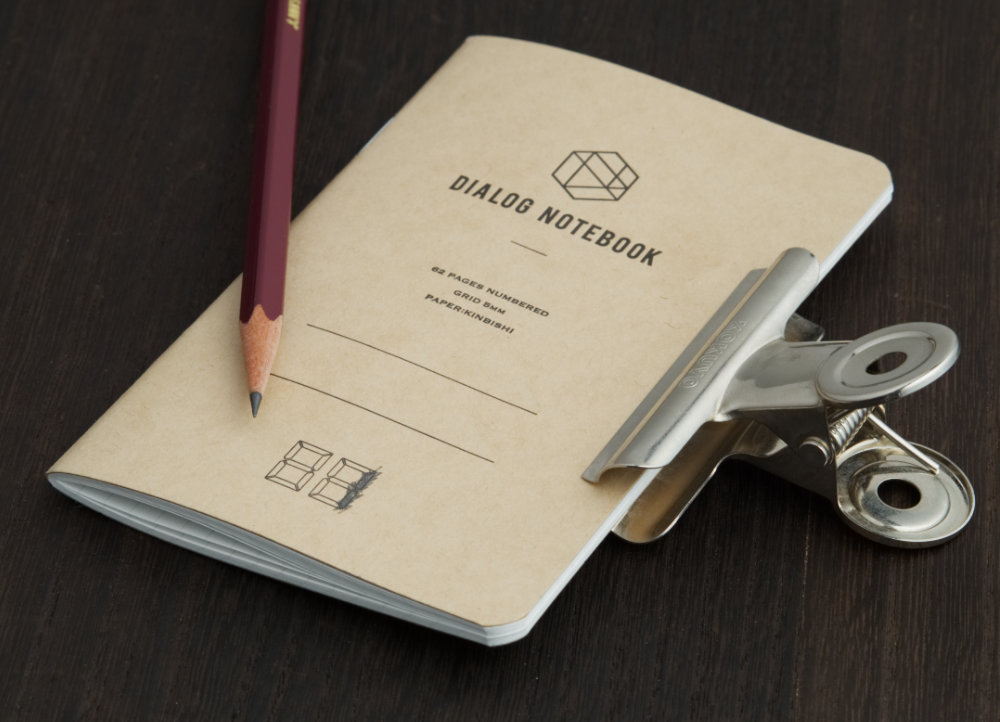 Daiwa Shuppan, a printing company that is more known for its Kobeha brand of connoisseur paper products such as Graphilo, is producing this pocket notebook. The actual paper isn't a Kobeha product though, but instead Kinbishi from Mitsubishi Paper Mills.
Subscriptions cost 1436 yen per quarter, and for that, you get three notebooks. One-time purchases are also possible, at a slightly higher price. For now, Dialog notebooks are only available from a dedicated online store. Overseas distribution is being considered, I was told, but nothing concrete yet.
A few days ago I got my first set of notebooks, and have been trying them out with pencils, ballpoints, and a few of fountain pens, with nibs ranging from fine to the ridiculous "music fude" nib from Duke. Ghosting was minimal across the board. No bleed-through whatsoever.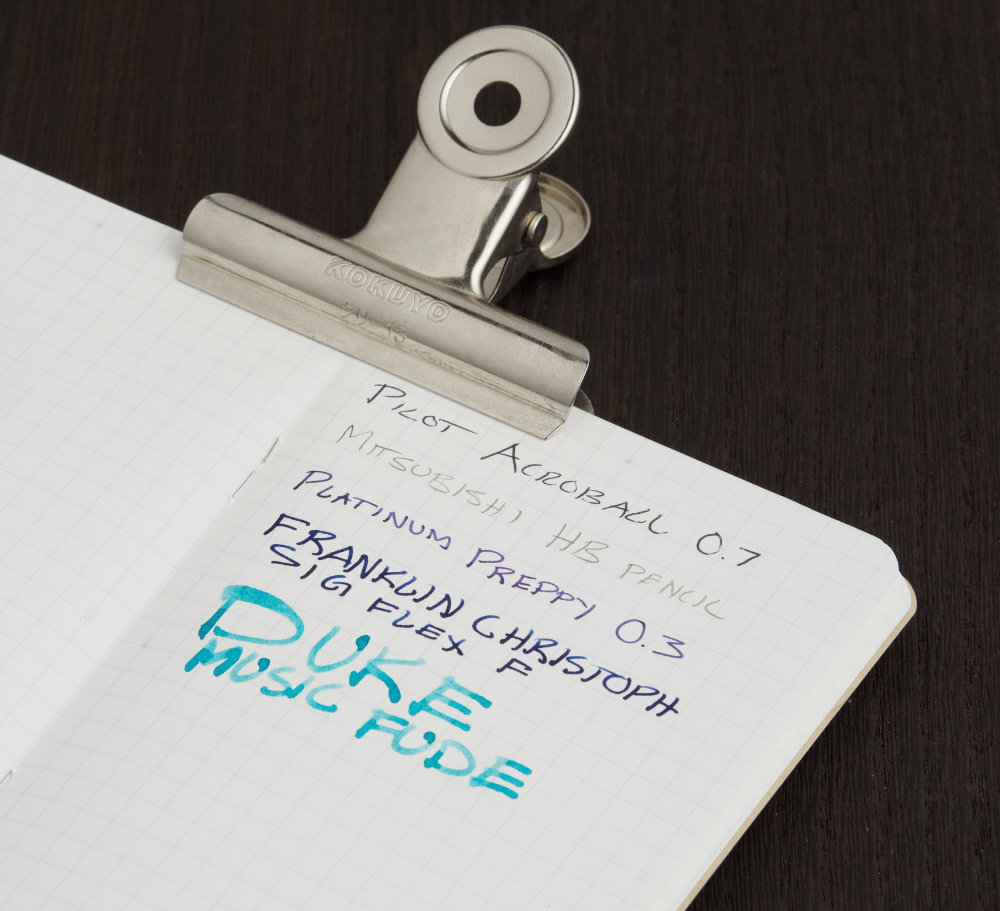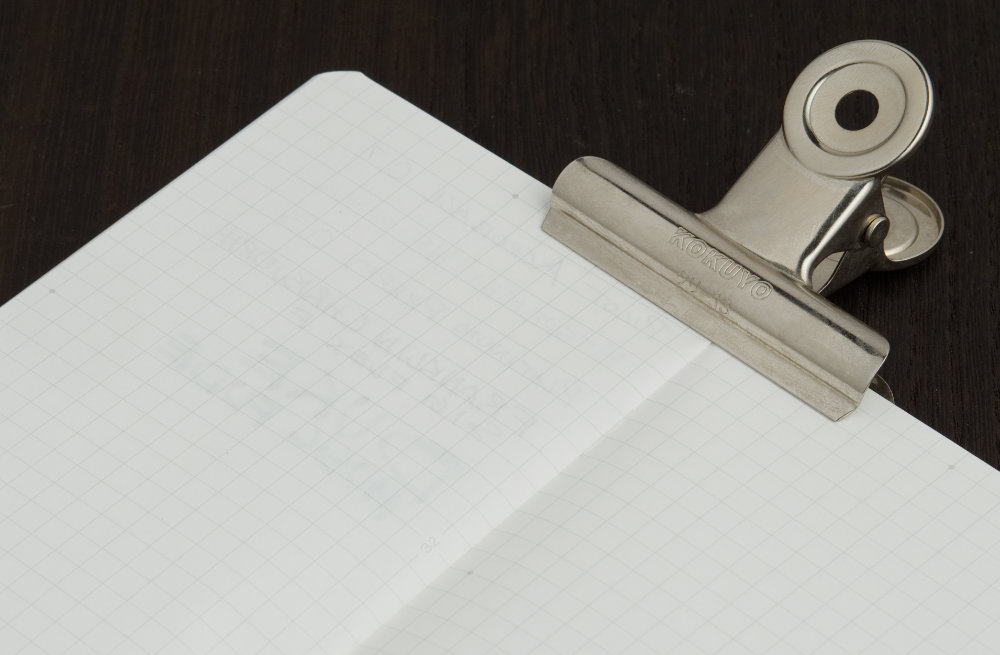 With the Duke nib, there was a tiny bit of feathering, and the ink (Lennon Toolbar Shui Sha Lian) didn't shade quite as nicely as on Life L, Midori MD, and Tomoe River.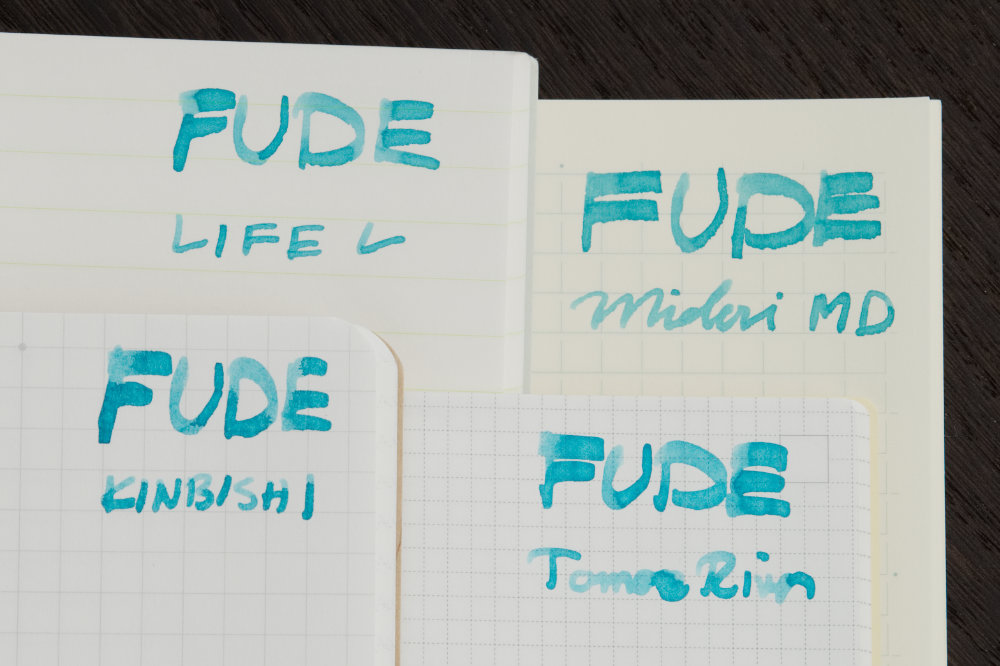 However, ink dried faster on this paper than on all the others—and significantly faster than on Life and Tomoe River. So, while there may be more suitable paper for ink swabbing and greeting cards, Dialog's Kinbishi paper is ideal for quick notes on the go—even if your EDC pen has an ink-guzzling fude nib.
Kinbishi has a slight texture to it: It feels like writing on paper and not glass, helps the pen stay on course, and hits that sweet spot where fountain pens neither suffer from fibers between tines nor hard starts. The hallmark of a good paper, in my opinion.
While there are no concrete plans to do different editions yet, Mai-bun editor-in-chief Takahashi-san mentioned that this is something they hope to explore, once subscriber numbers reach a level where it is economically feasible. At the moment, this is a small-scale operation.
For a first effort, Dialog shows a lot of promise. I am glad that there is finally a pocket notebook subscription service here and look forward to seeing how it evolves.